Invisible weft
Do you know what kind of hair weft is the best-selling hair at present?
Yes! It is genius weft. It has replaced hand-tied weft and machine weft as the best-selling hair extension!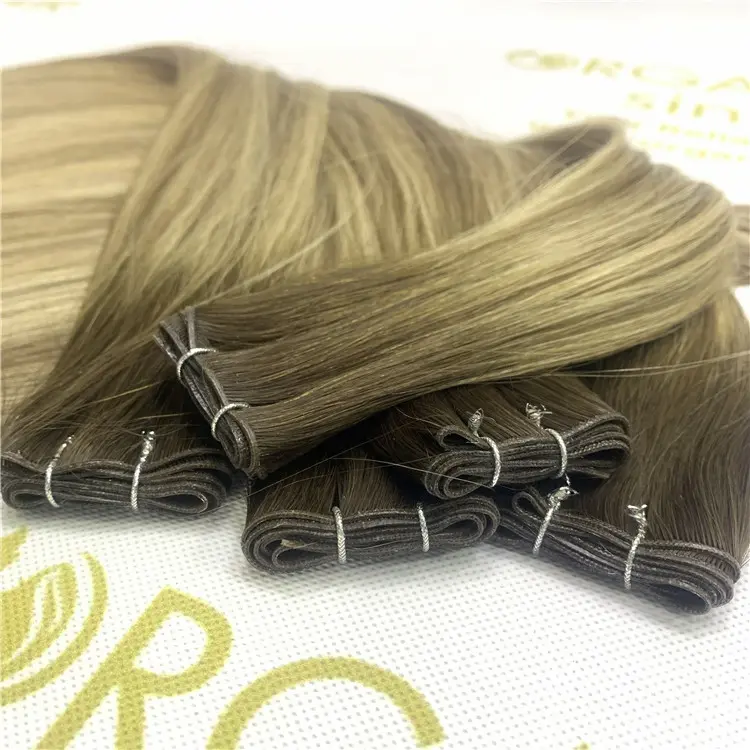 Genius weft advantages
1. Genius weft is thinner, more delicate and more invisible than hand-tied weft.

2. It can be cut, you can cut the width of hair weft according to the different head circumference of clients.

3. You can connect two pieces of hair wefts into a piece a piece of hair weft with a heating plate.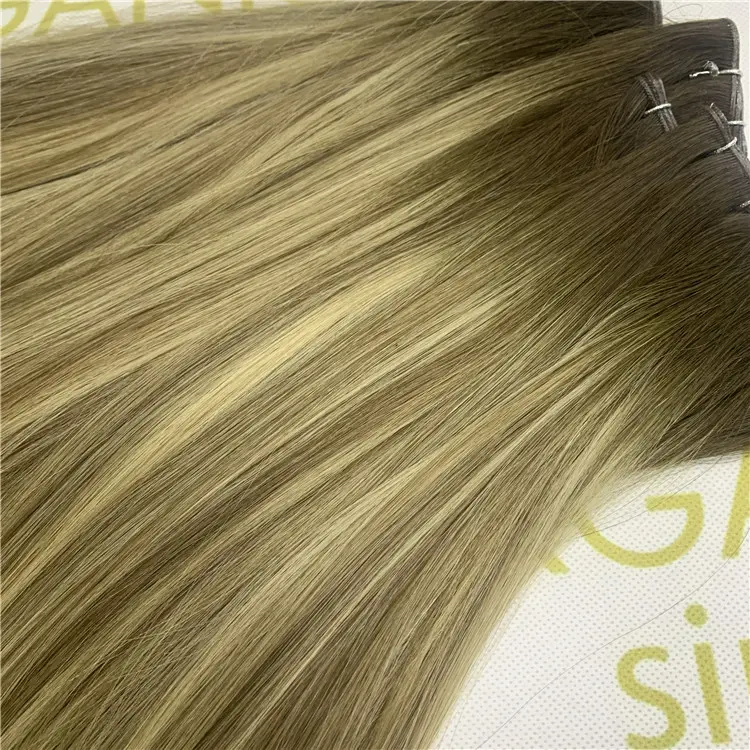 Custom hair color
The hair color in the photo is T4-P6-22.
The top of the hair is 2-3 inches of 4 color, and the bottom is piano color of 6 color and 22 color.

If you want to customize any color you want,
Please let us know and we can customize it according to your requirements.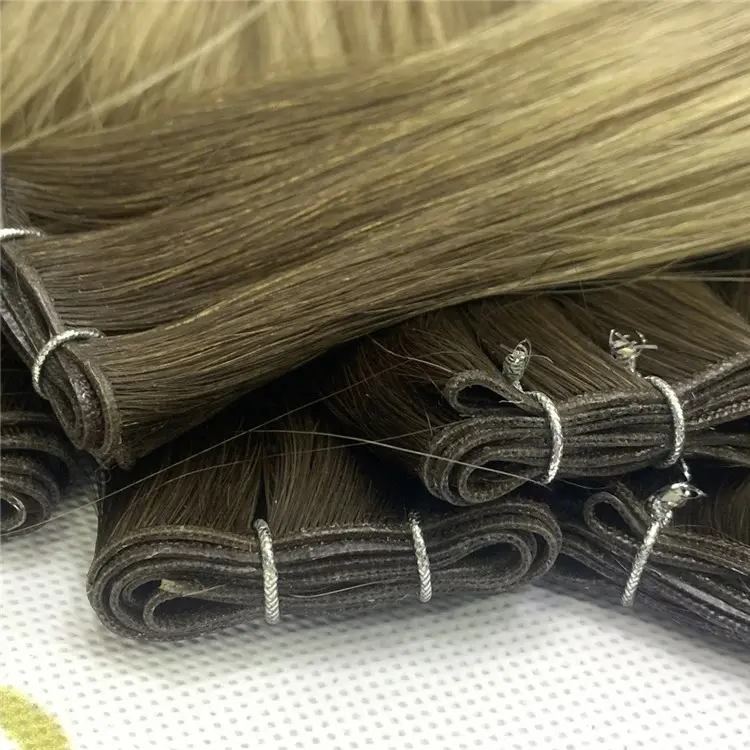 Develop hair extensions
We have been developing new hair extensions.
If you are interested in new hair extensions and want to get some new hair extensions at the first time
and cover your market as soon as possible, please contact us!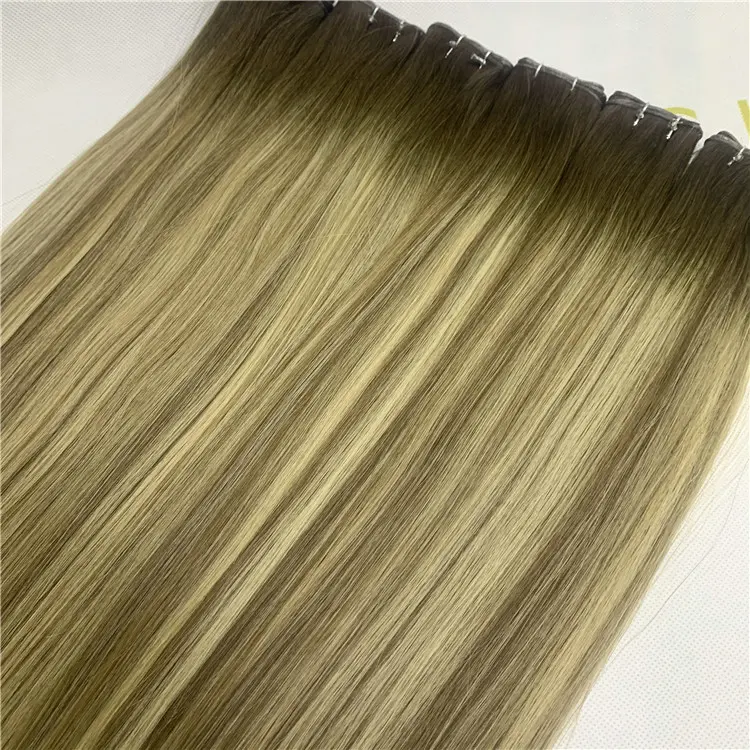 About after sale
We welcome you to test the quality of our hair in sample orders.
After you place an order, we will have a team to take charge of your order.
If there is any quality problem with your hair, we can refund it for you.
It is our biggest task to make you satisfied.