Wholesale human full cuticle intact remy Genius weft extensions L2
Our Genius weft is human full cuticle intact hair and all cuticle perfectly lined in same directions,its like our own natural hair ,cuticle can continuously absorb nutrients and moisture,
hair lifespan can be used for 1-3 years.
Genius wefts offer versatility and a natural look in styling,it can be cut, minimize shedding, and are the longest-lasting extension available.
You can quickly know the hair quality by wash hair, bad hair will dry out and tangle after 2-3 times washes.Hair washed more than 40-50 times and it is as shiny and smooth as new hair.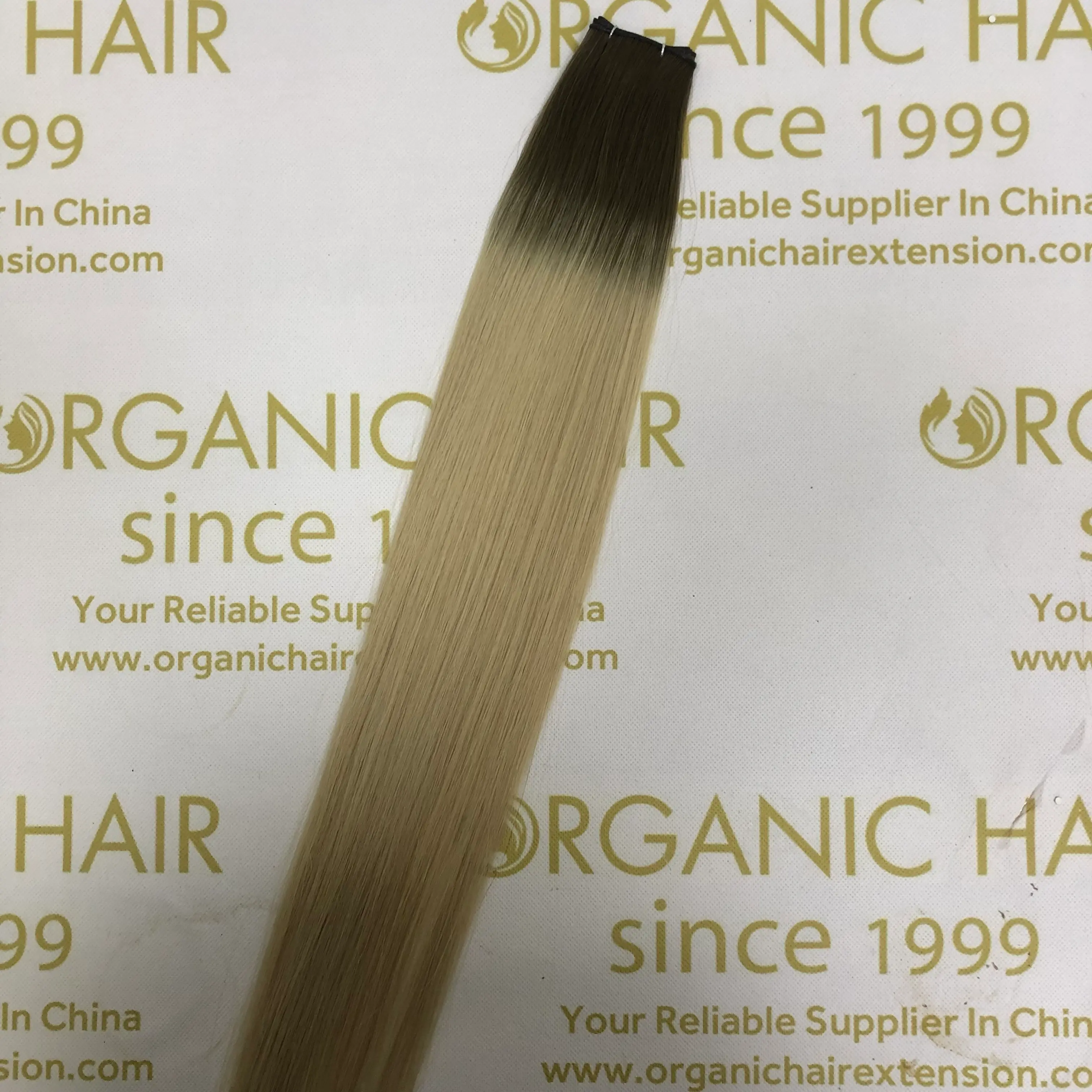 As we all know, hand tied weft has a very wide audience, but the disadvantage is that it cannot be cut, or it will cause hair to fall out.Genius weft perfectly circumvents this weakness, it can be cut at anywhere while the hair can be completely retained. Where hair is missing, Genius Weft can fill it perfectly!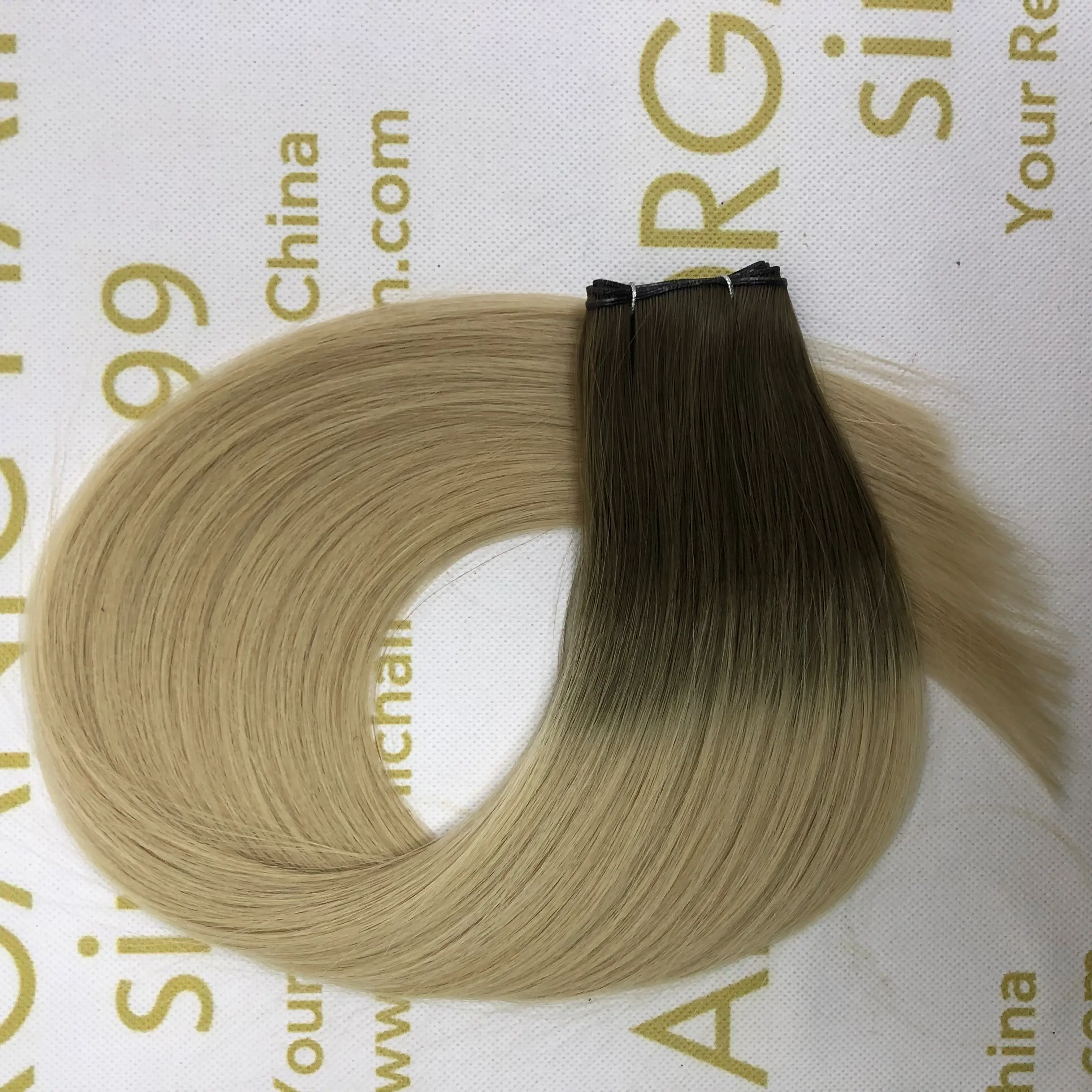 The color in the picture is #T5A/60.We support customized,you can choose the hair length,color and weight you want,and we are good at rooted color,balayage color and piano color and
we use the most advanced Korean cold dyeing technology ,the color is pure and accurate,and no harm to the hair and retains 100% of the hairs cuticle.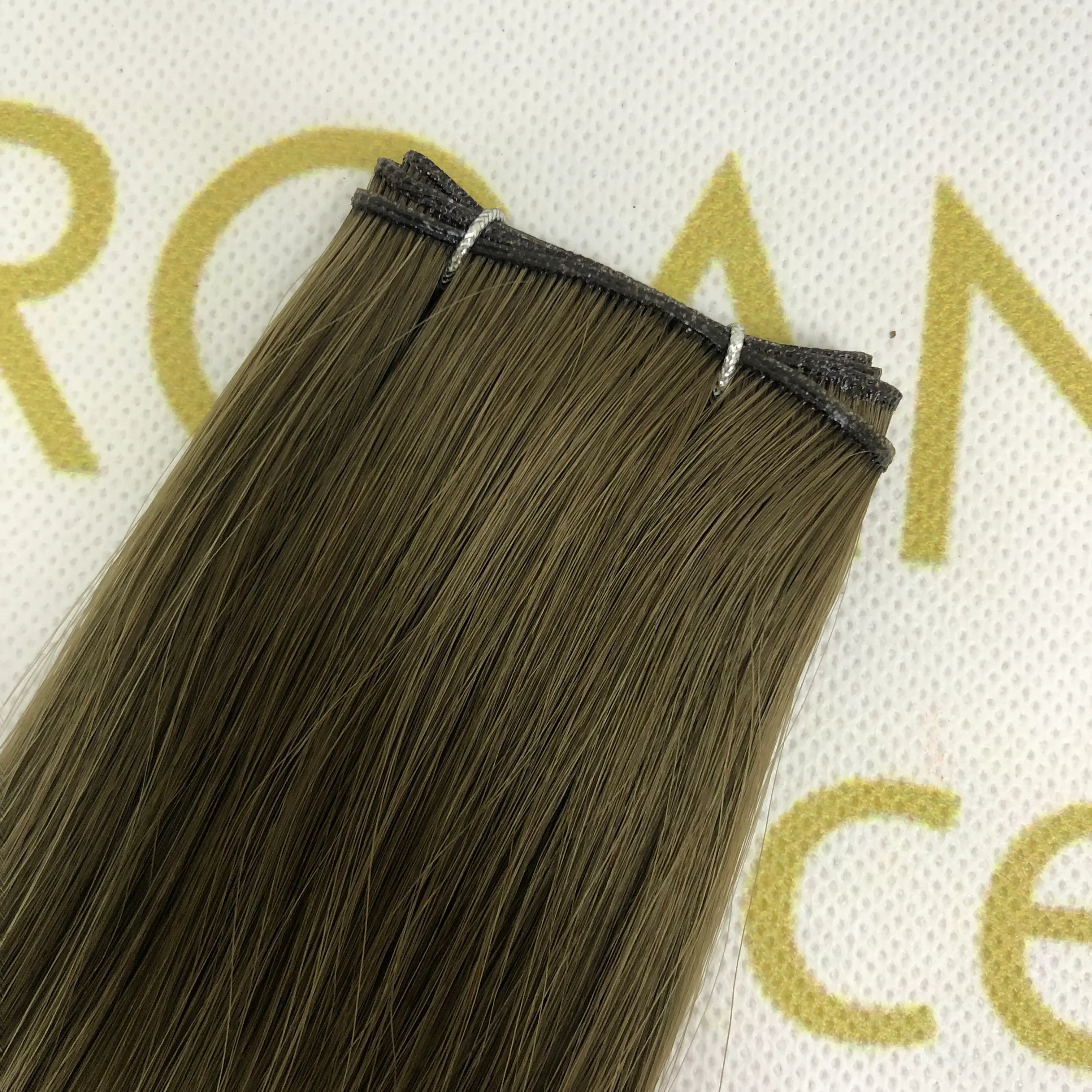 We use the world leading machines for production,and delivery speed is very FAST.And have rich experience to help you expand the brand production line.
If you have any interest ,please send the message to our eamil :Sales10@organichairextension.com
Or Whatsapp : +86-19653287955, we will send you more info to you.