Realize your dream of blue hair extensions this summer C0103
Sample picture: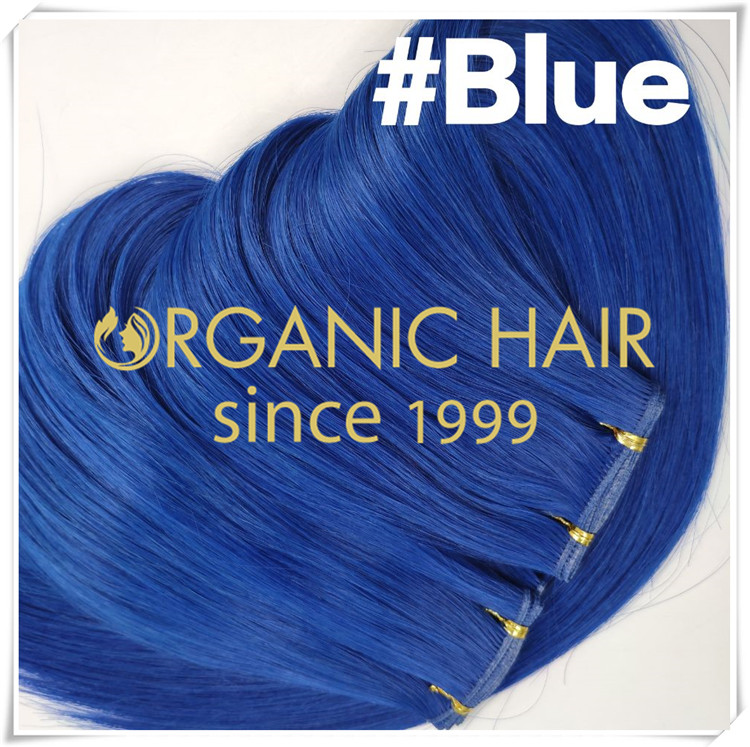 Why are more and more women wearing extensions?
1.Inevitable hair loss, need to increase hair volume.
2.Constantly dyeing your own hair will be very damaging to your hair.
3.You may need to lengthen your hair for visual effects.
......
Therefore, the market for hair extensions is developing rapidly. What is more, womens demands for hair extensions are becoming more personalized and high-end.
Recommended specifications: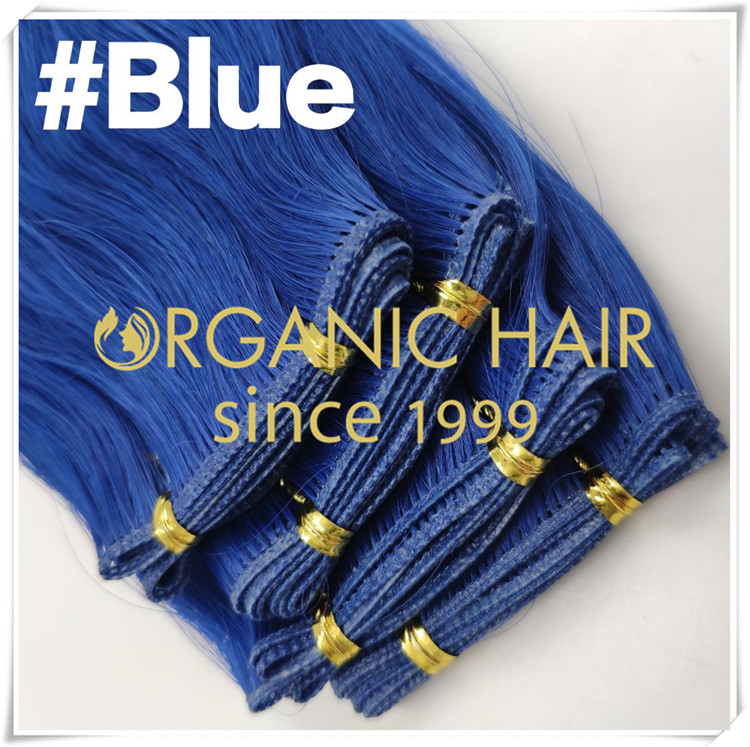 Such as:

1.100g/pack,2 wefts/pack,50g/weft,90 cm width/weft.
2.100g/pack,3 wefts/pack,33g/weft,25 inches width/weft.
3.100g/pack,8 wefts/pack,12.5g/weft,10 inches width/weft.
......
Each brand and hair stylist has their own favorite specifications, we support you to customize their own specifications. The price depends on the grams of the hair, not the specification.
Will such blue color fade?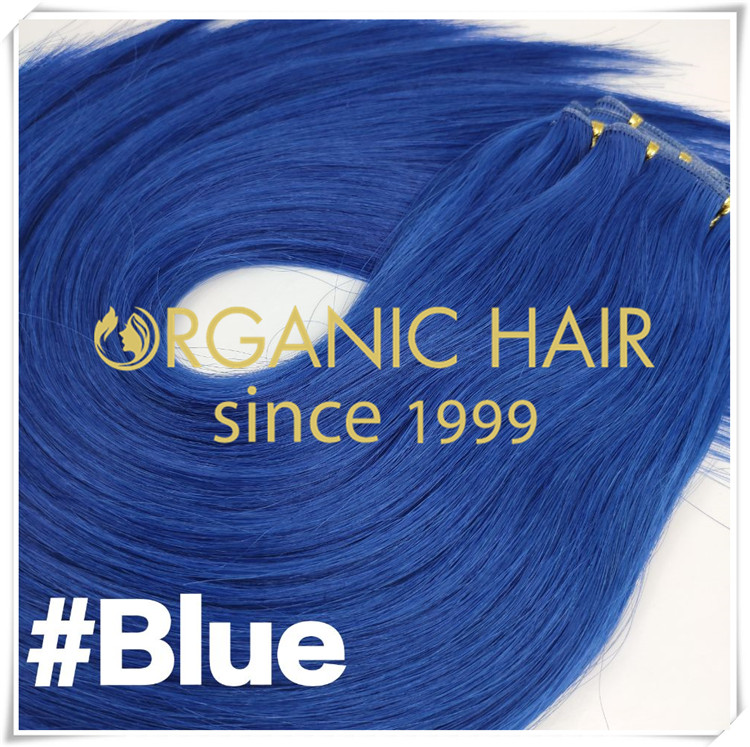 1.Our cold dyeing technology is different from other factories, which can keep the color bright to the greatest extent, but can not completely avoid fading.
2.
Just like our own hair after dyeing, the first few times after washing hair will also appear fade, for example, blue is more obvious. But the color will gradually stabilize, fading is temporary.
3.None of the hair dyes can completely prevent fading, but the more advanced and healthier the dye, the less damaging it is.
What information do you need to provide before customizing your hair?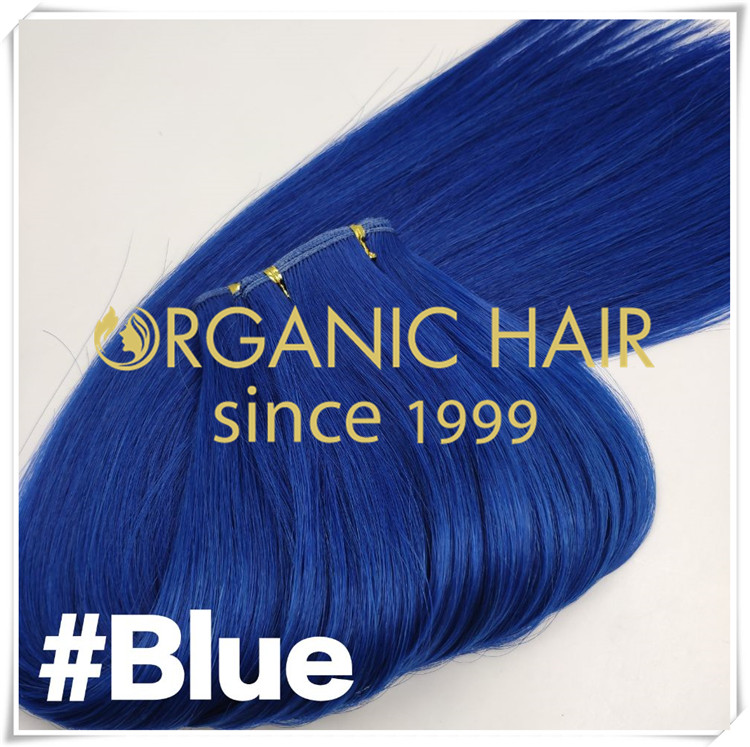 1.Hair extension method.
2.Length.

3.Colors(Choose or customize colors from our color ring, you can also send me your reference pictures).
4.Specification.
5.Quantity.

6.Your address.
Do you need our help?

Name: Candy
Email:sales05@organichairextension.com
WhatsApp:+86 15735178762 (24 hrs online)
Instagram: @chenting4220