1.Advantages of Genius weft compared to other weft hair
Genius weft can be cut anywhere for custom lengths without folding hair.


Genius weft is as thin as a hand-tied weft, the top is extremely narrow, and there is no mustache.

Compared with single drawn hair, there are more grams of hair per weft in double drawn hair, and the hair is denser.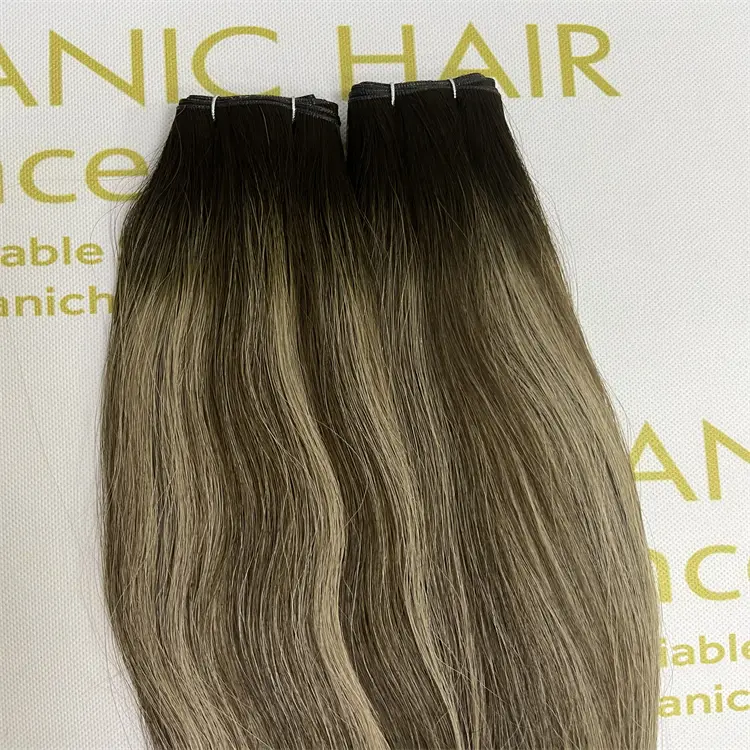 2.Organic one single donor hair

All the hair is from one single young girl.


All cuticle live in same direction.

We use the most advanced and gentlest dyeing method to ensure that the cuticle will not be damaged during the treat process, and the retention rate can reach more than 90%.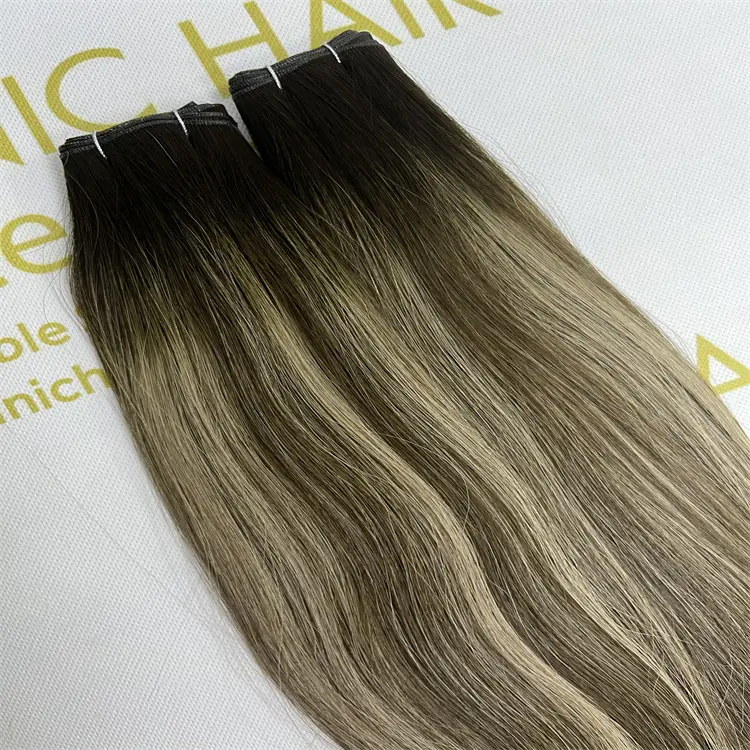 3.We provide customized services
Customized color, our color transition is natural, all colors are bleached and dyed through a gentle process of at least 7-10 days.


100g or 120g per pack of hair, 50g or 60g per weft, personalized service.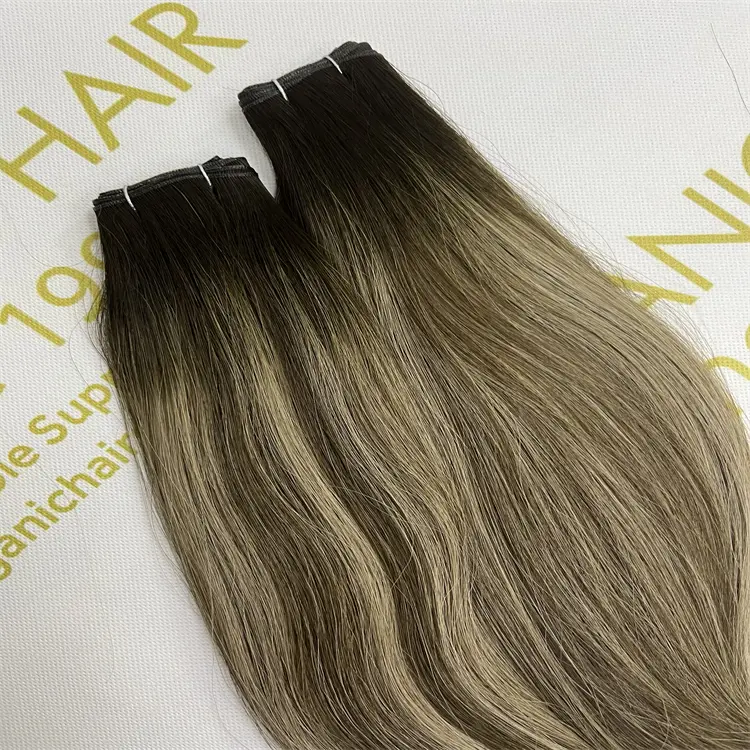 Cutom sample order please contact to
Tel/Whatsapp: +8615066867892

Email: sales08@organichairextension.com