Popular cuticle intact genius weft
Why to choose genius weft?
Hand tied extensions are made by hand, so they have flatter seam, but they are shedding when they are cut. Machine wefts are made with machines, so it is more durable but has a thicker seam that feels unnatural when wefts are stacked. Genius weft extensions combine benefits of both hand tied and machine weft, so genius weft hair extensions can be cut without shedding. Genius weft hair extensions have strong thin band.

Benefits of genius weft
Genius wefts are machine-made, so it is long-lasting, durable, and stronger than hand-tied wefts. You can reuse genius wefts.

Return hair can tangle into natural hair or cause itchiness rubbing against the scalp. Genius wefts have no return hair or hair beard.So we recommend it.

Genius wefts can be cut from anywhere. It will not unravel like hand-tied extensions.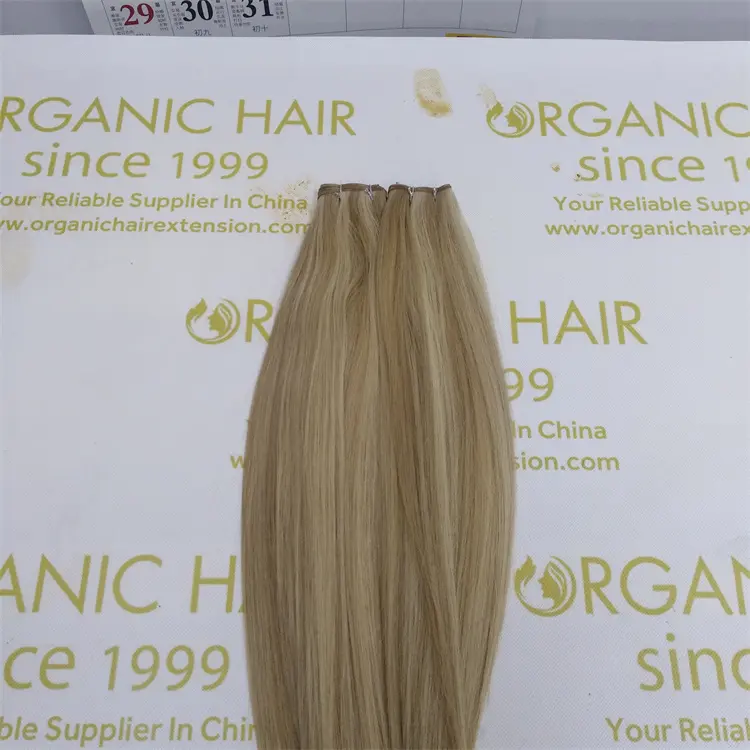 Our genius weft extension
Our genius weft hair extensions are made by high quality full cuticle intact single donor human hair. All our hair extensions are Remy hair. The hair extensions are soft, durable and comfortable. No tangle, no shedding, no processed.
It is 16 inches and 20 inches piano color 18A/60. The genius weft hair extensions recieve good feedback.
Different lengths and colors availible.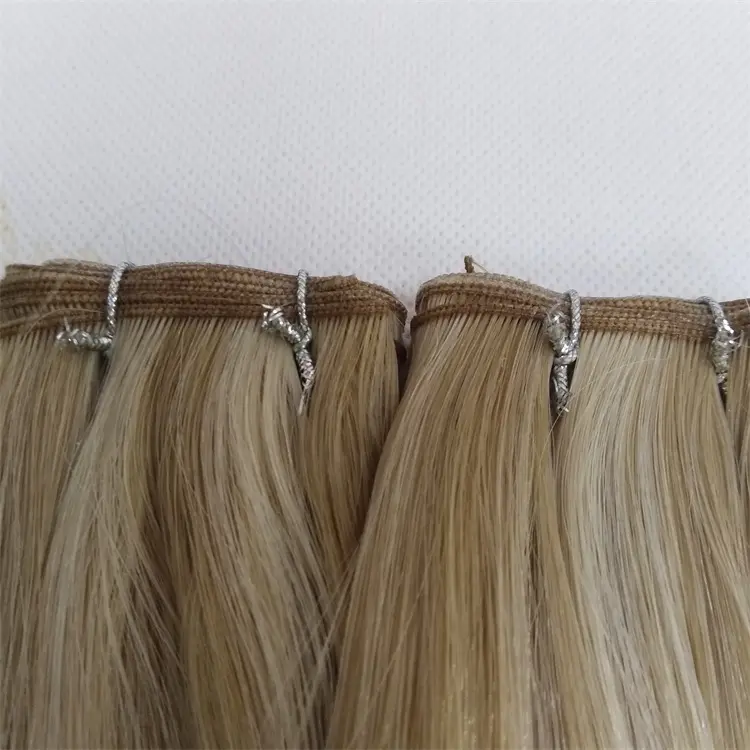 Hair style
16 inches perfect for creating everyday styles
18 inches perfect for everyday wear and work styles
20 inches perfect for clients of all heights
22 inches perfect for average-height
24 inches perfect for average-height to taller clients and their numerous styling options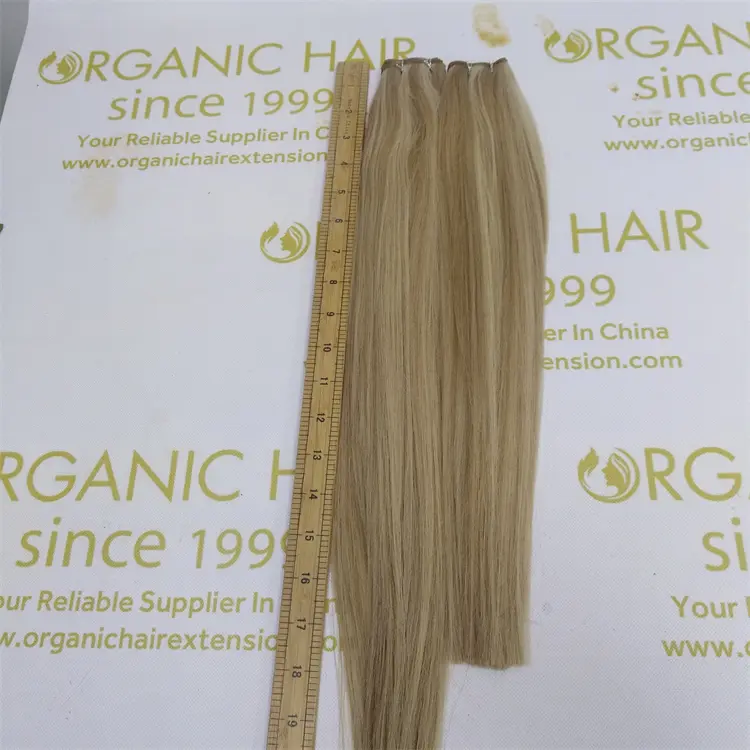 Contact us
Whatsapp 0086 17862986500
Email: sales09@organichairextension.com
Welcome