Genius Weft
100% full cuticle intact remy hair,our genius weft hair is 100grams/packs and each packs 2wefts.
Genius weft can be cut for easy customization and has no return hairs that can irritate the scalp,
where hair is missing,genius weft can fill it perfectly!
When you wear it,you will not be tickled by short hair,which is more comfortable.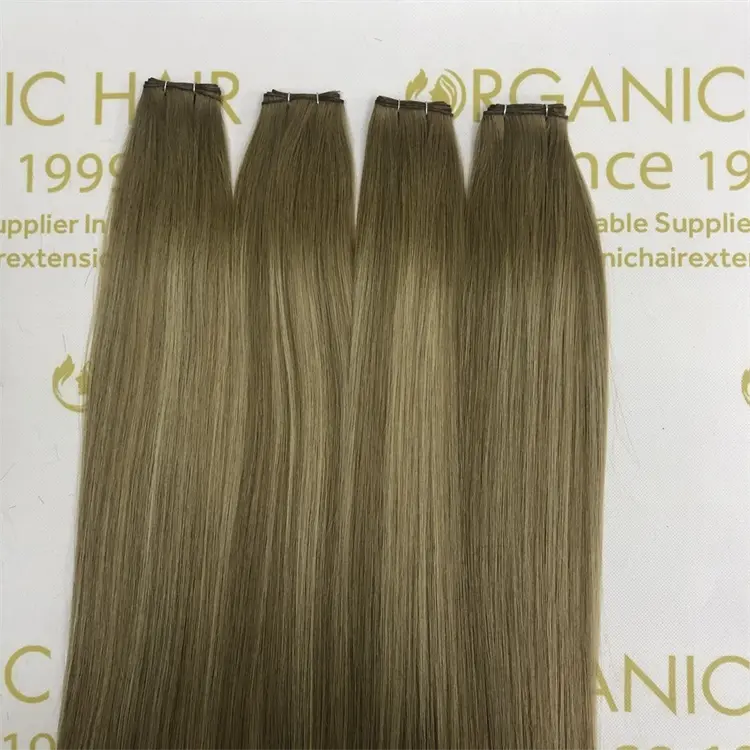 All the hair is from one single young gilr
Our full cuticle intact remy hair is cut from one single donor,the hair is double drawn and hair last 12-24months.
We use the most advanced Korean cold dyeing technology,the color is pure and accurate,and no harm to the
hair and retains 100% of the hairs cuticle.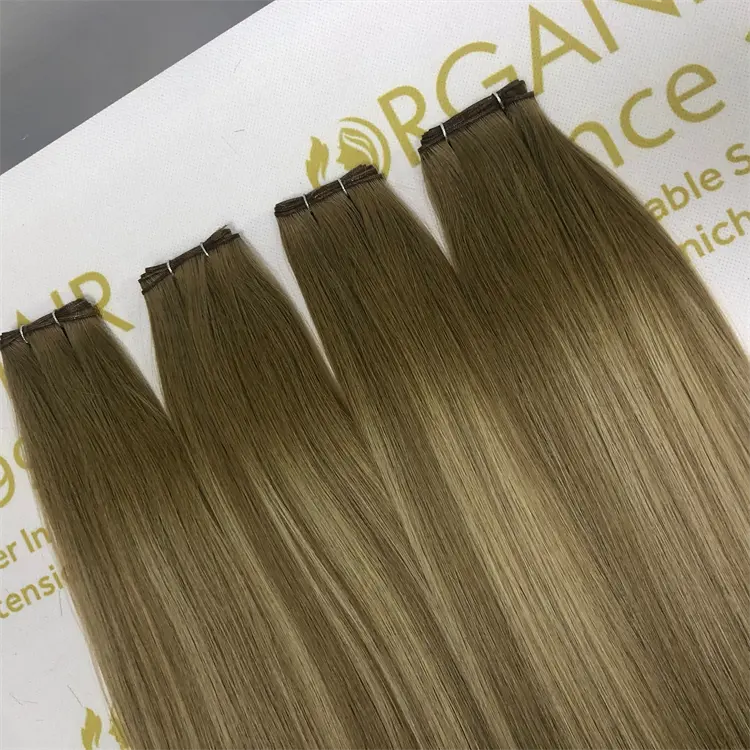 Customized color
We have many colors for you choose from, the color in the picture is very popular #T8A8A/60.We support
customized,you can choose the hair length,color and weight you want,we will customize it according to your
requirements.
We are good at rooted color,balayage and piano color.
If you like the color in the photo, please let us know,we will do it for you.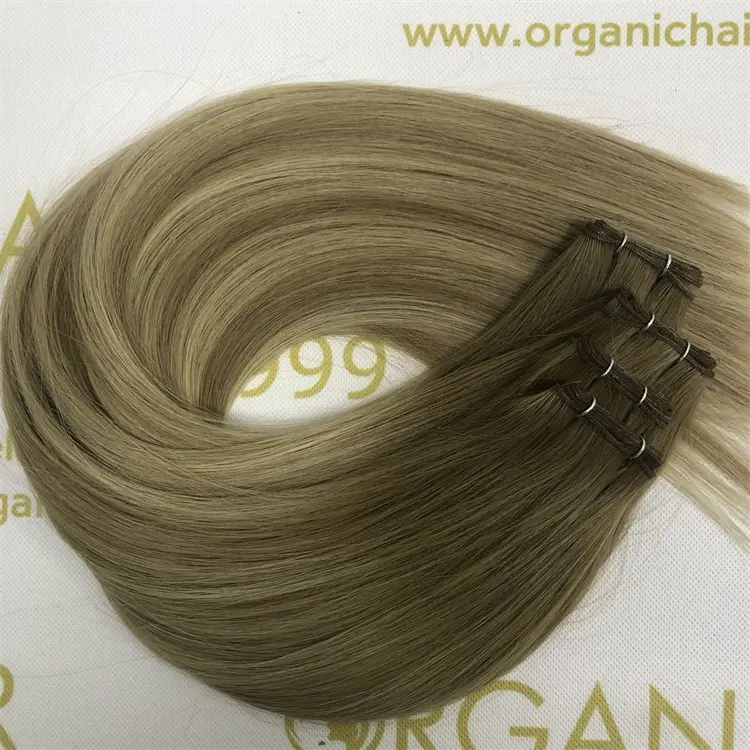 Welcome your sample order to test the quality
We are one of the most professional factories in China,quality is the key also is our advantage and we
believe our hair will bring you with more business.
If you have any interest,please send the message to our eamil:Sales10@organichairextension.com or WhatsApp:+86-19653287955,we will send you more info yo you!