Good business and quality of hair proved that our promises aren't just a good sales pitch.We are committed to providing the highest quality products and making them available at a fair price, What better way to validate our claims than to test our hair ?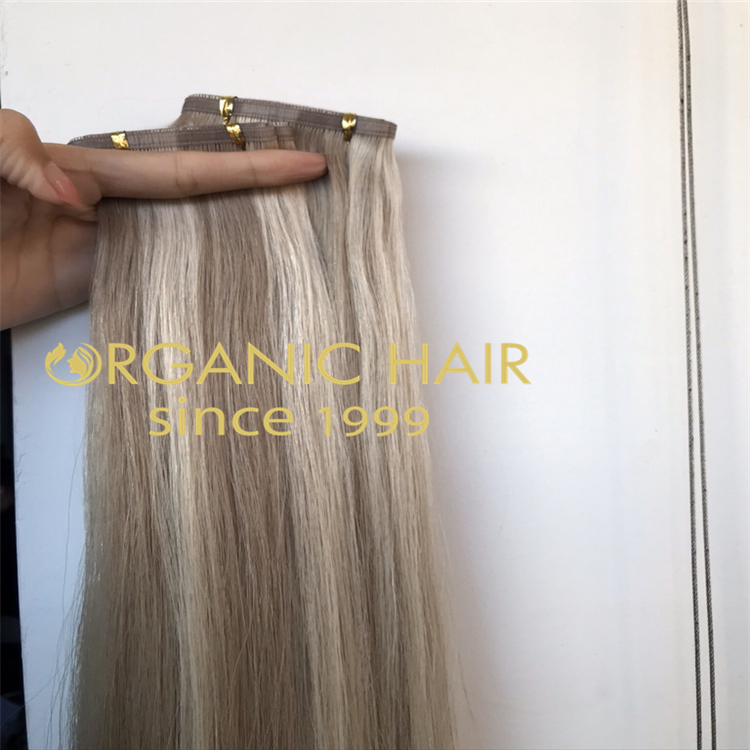 1.ORGANIC flat weft hair extensions are reusable extensions made of the highest quality 100% FULL CUTICLE Remy human hair. Flat weft extensions provide an instant result and are perfect for volume, length and colour (high or lowlight) treatments.This flat weft is 22" piano#613/18A and contains 50 grams of hair.
Interested in a longer length ? Contact our sales place a custom order for lengths up to 32" here.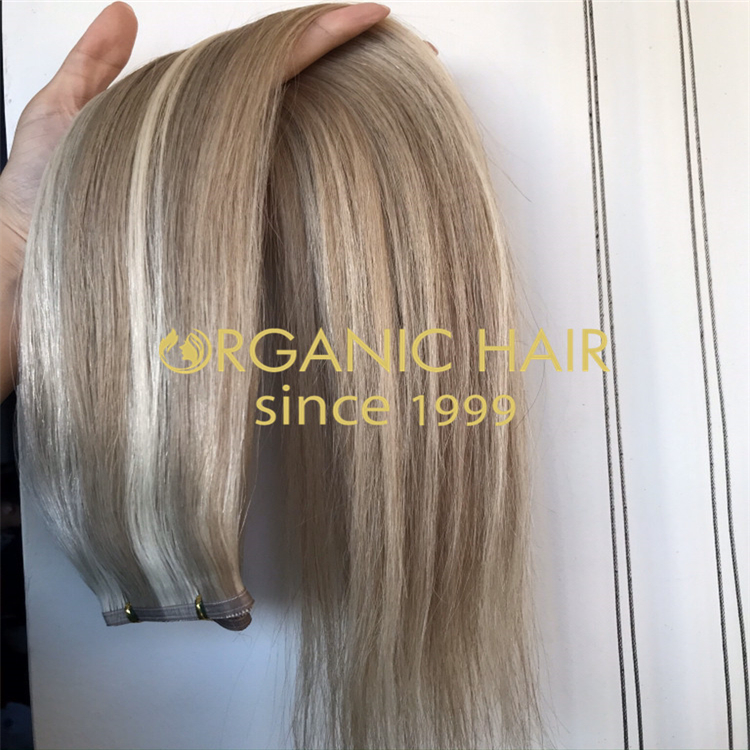 2.Do you think that all hair extensions have a cuticle?Many extension companies use acid baths and harsh chemicals to colour their hair extensions which leads to complete remove of the cuticle. Hair without a cuticle is a recipe for disaster. Hair extensions without a cuticle will have a dull and lacklustre appearance while being completely unmanageable due to tangling and matting.We use advance dye technology –hair more natural looking .Keep the 90% cuticle intact .. This allows us to maintain the integrity and cuticle of the hair so you have healthy, strong, lustrous and tangle free hair extensions that will last 12+ months with proper care.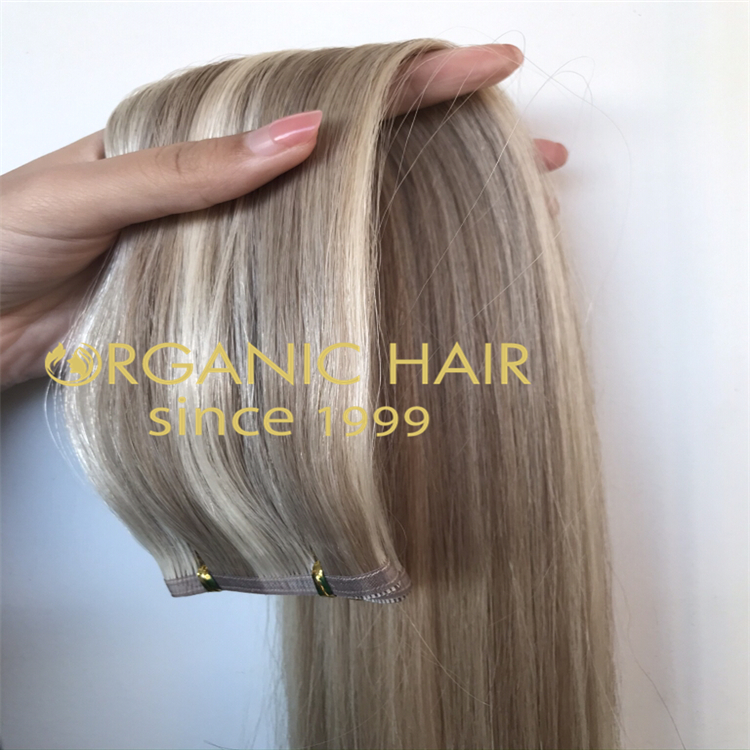 3.Organic extensions are 100% single donor collected. This means that every package of organic hair extensions are ethically gathered from the same person. Not only does this give our hair extensions natural flow and movement but it also means no tangling and matting. Single donor hair extensions are rare given the high cost associated with this process. The majority of hair extension cost is high not with low price. Although every factory can advertise their product as Remy since the cuticles might have been removed,therefore the extensions will still tangle. our extensions are guaranteed to be tangle free!
Contact us get Business support :
WHATSAPP +8615066867892 (24 hours online)
EMAIL sales08@organichairextension.com