Hand-tied hair extensions
Hand-tied weft curtains are the best-selling type of hair in our company. Our hair retains the hairs own scales. Customers feedback that our hair can last for 1-3 years. Our hand-tied hair wefts are very delicate and natural. In order to prevent the hair from falling out, we will brush the glue on the hand-knitted position so that it can be used for a longer time.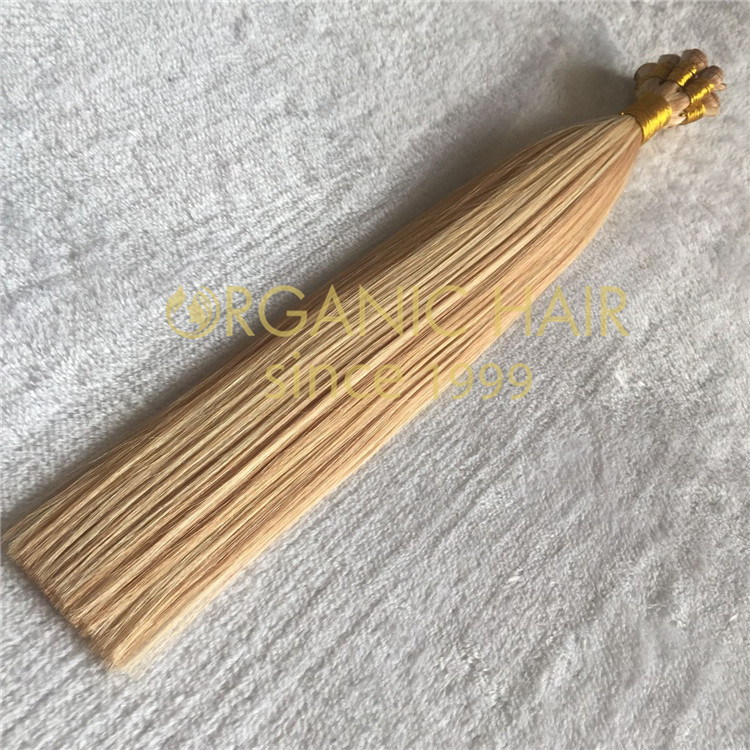 1. What color hair do you need?
The color of this hair is piano color 18 and 60, which is the color that many customers keep buying back. We can customize any color you need.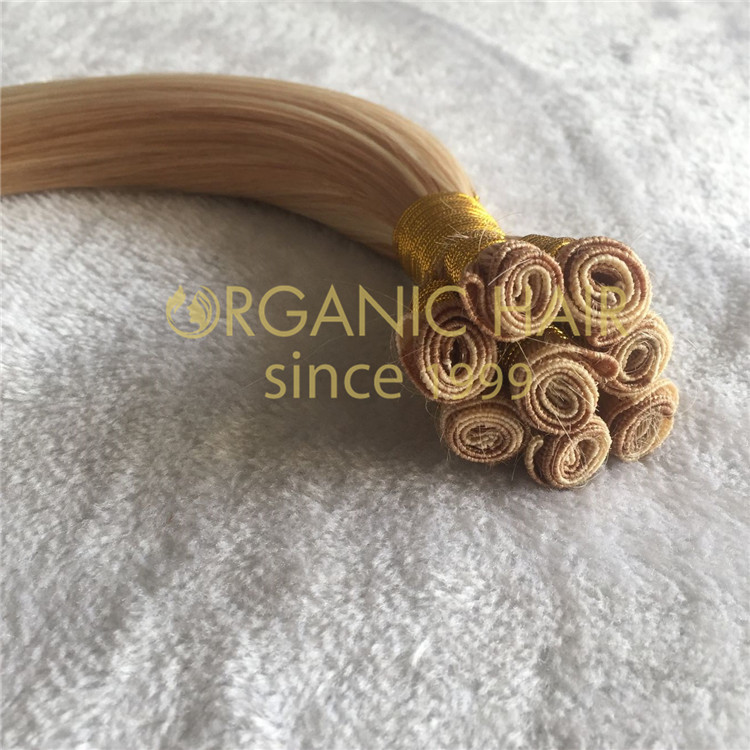 2. Double drawn hair
If you want double drawn hair, please let me know. Although it will be more expensive, it will not let you down.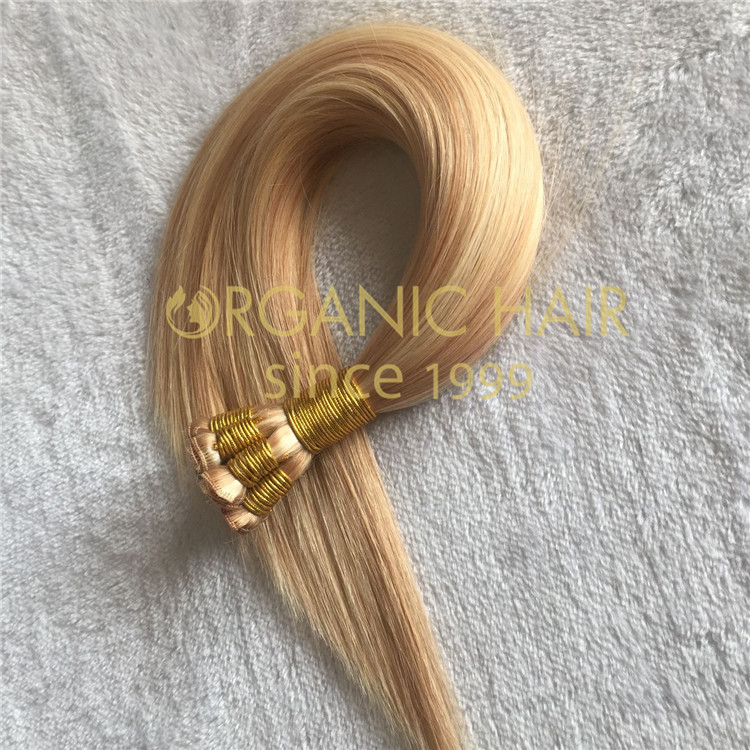 3. Rich experience
Our workers have more than ten years of experience in braiding hair, and we guarantee that every pack of hand braided hair weaves you receive is delicate and more invisible.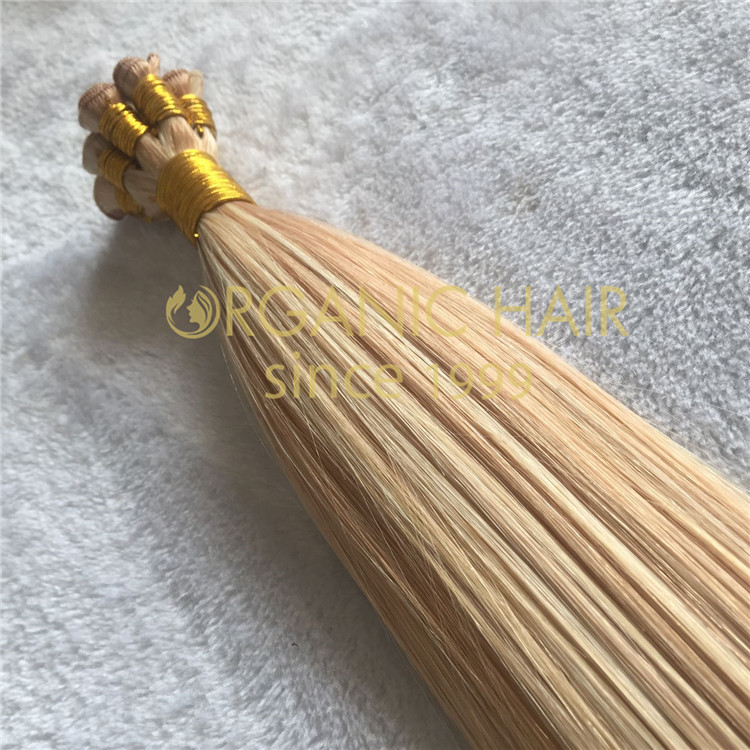 4. Contact us
The default specification of our hand-tied hair curtain is 100g per pack, 8 bundles per pack, and the width of the curtain is 10 inches. If you need other specifications, please let me know, we can customize it.