1.Why PU clip in hair extensions is better than regular clip ins.

It's no mustache on the top of the pu clip in hair extensions, make sure the top is the flattest available, organic pu clip ins are made with the best quality hand-selected 100% Remy cuticle-retained human hair.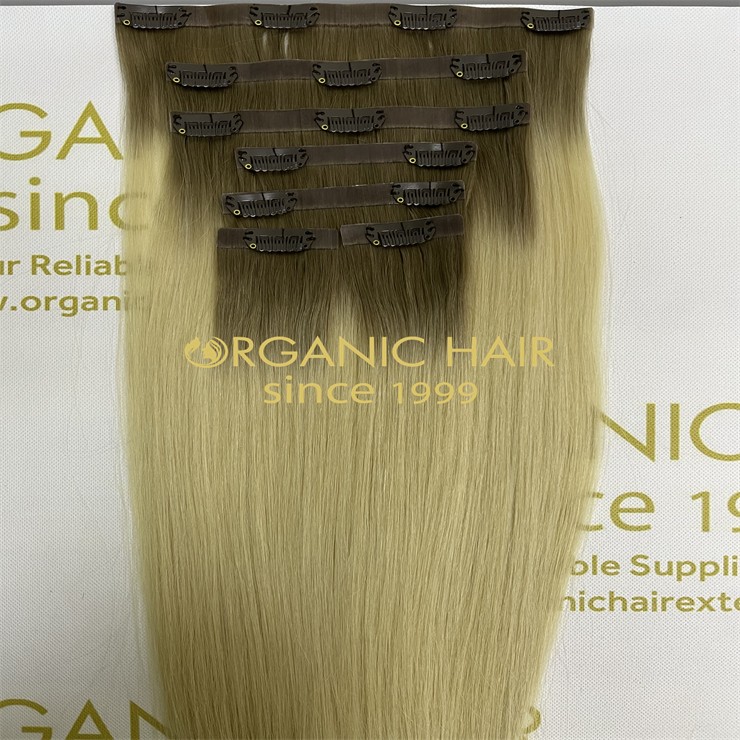 2.Customizable colors and weights
Rooted light almond, and brown honey are currently the most popular colors.You can decide how deep the roots, There are many piano colors and mixed colors even balayage that are favored by European and American customers.if you want creat your own color for your brand please contact us to cutom.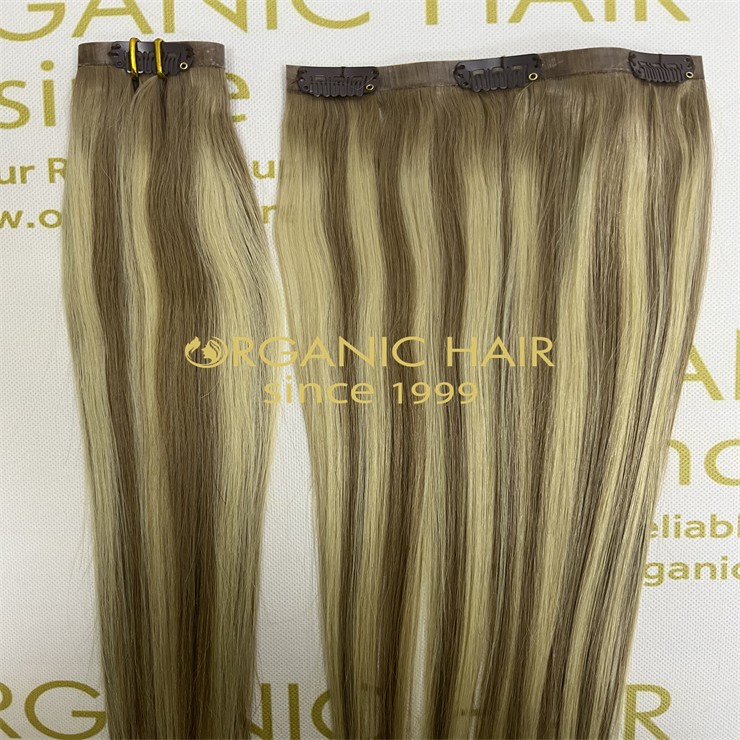 3.Organic hair factoty offers the highest quality hair at wholesale prices
This is 130grams clip ins/pack , total 7 pcs.We provide customized orders of different specifications, if you have a clip ins wholesale business and are looking for reliable suppliers, we will provide the best quality cuticle remy hair and best service to you.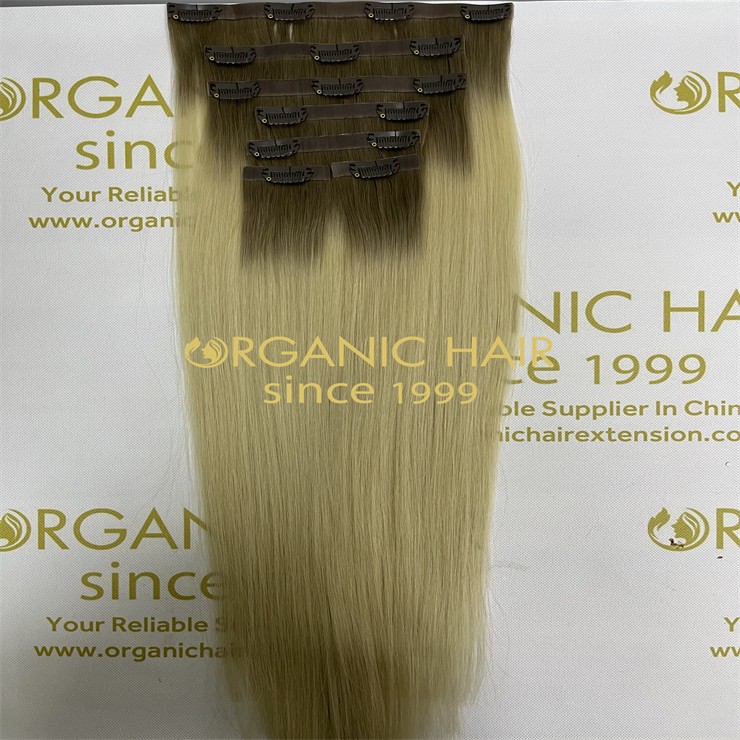 If you also want to try this sample please contact us
Tel/Whatsapp: +8615066867892

Email: sales08@organichairextension.com