Qingdao organic hair factory use green non-damaged new advanced technology, could
ensure the hairstructure out of damaged, and the inner hair nutrition will be locked very well.
Full cuticle, thick ends, amazing looking hair with a natural finish. soft,smooth,hand touch
feeling well, no shedding and tangle free.
Here are some details which we strongly recommend you to take few minutes to read it.


1. Hair Color
It's virgin hair which is one bundle cut from one donors head and without any chemical process.
The hair colors are not the same. It's during from color1b to color 2.
If you have any special requirement about the hair, please freely let our colleague knows.
We will select the hair for you and arrange the shipment.

2. Hair Length
All the hair we produce is true to length, even though the hair is a little bit longer than the actural length.
However, the hair texture like wavy and curly look like a little bit shorter. The correct way to measure the hair is after stretching.

3. Hair Weight
One bundle hair are collected from one donors head. So the hair weight are not the same.
It's 5g more or less around 100g. If the hair you received it during this range, it is normal.

4. Split Ends
The hair ends is far away from the hair root, it is lack of nutrition and easy to have the split ends issue.
What we do is select the good quality hair material in priority to make the weft and trimming the hair if there is few split ends inside before shipping.
But it's hard to avaid that there is few split ends inside when you get the hair.
The split ends will be improved after the hair conditioner treatment.

5. White or Grey Hair
All of our weft are made by 100 HUMAN HAIR. There are some white or grey hair inside.
Our inspection will pick the white or grey hair out from the weft before shipment.
But all the work made by hand, it is difficult to avoid that there is NO white/grey hair inside.
Please pick out the white or grey hair, if there is few inside, thanks for your understanding.
Product: cheap virgin human hair wigs lace wigs afro kinky
Material: 100 high quality one donor healthy human hair
Life Time: 12-24 months with normal application
Payment : Western Union; Money Gram; Escrow; Paypal
Return Policy: 7 Days Refund or Exchange Guarantee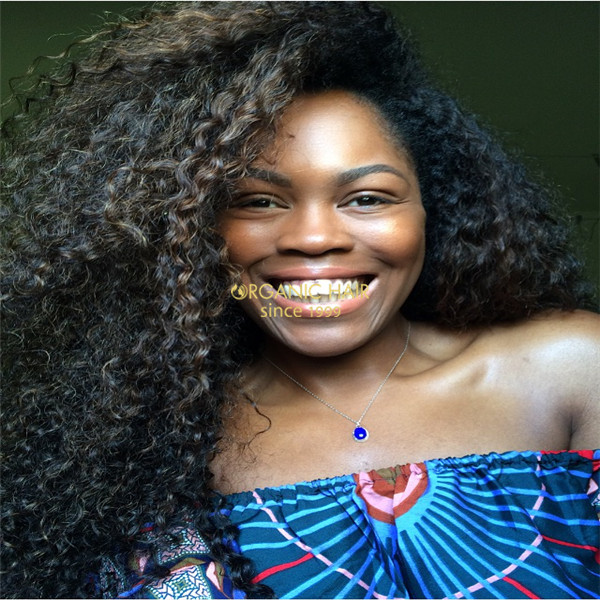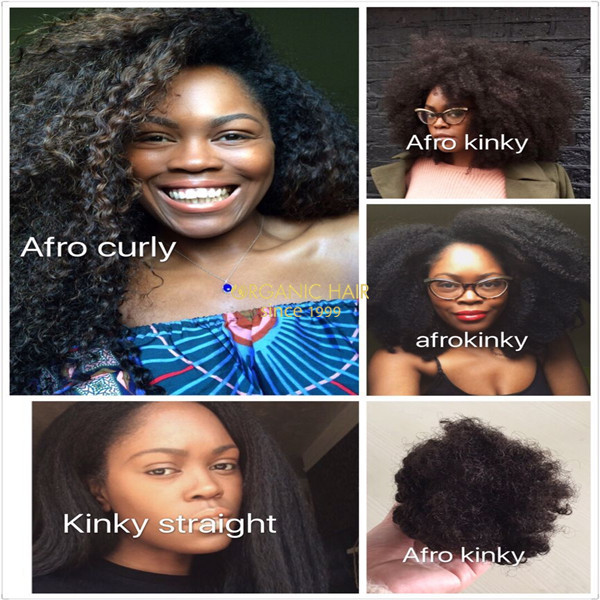 Happy Customers :
Our customers trust us time and time again,which all resulting from our product great