1.Do you know what is the most popular hair weave extensions in Europe hair market?
It's GENIUS WEFT, the thinnest, flattest, and most lightweight weft, can be cut for easy customization.If you are currently using hand tied wefts, machine wefts, or flat wefts, genius wefts are the best alternative, and they combine all the advantages of these extensions.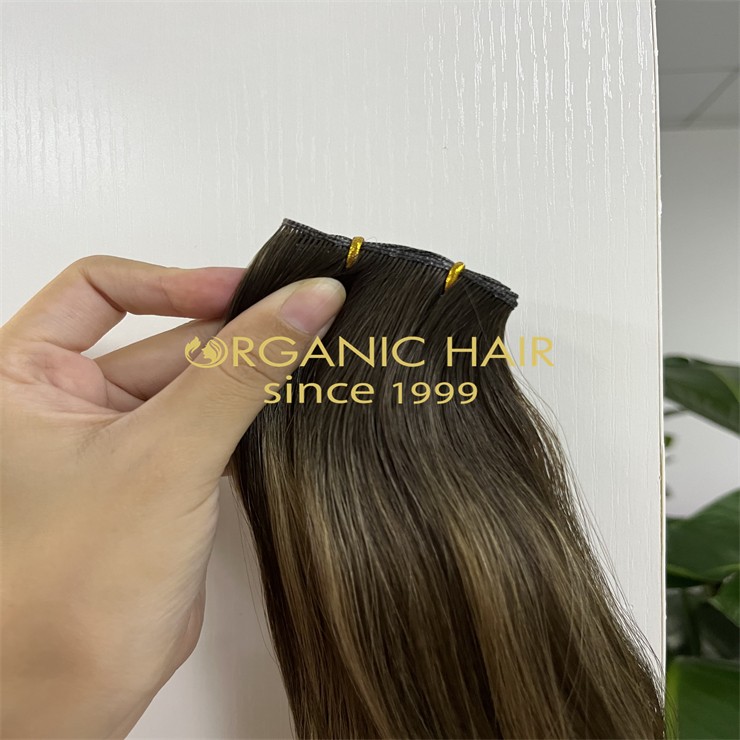 2.Will genius weft hair shedding?
No, organic genius weft does't shed even you cut it in anywhere,It is only 1mm thick when viewed from the top.The edge width of genius weft is about 1-1.2mm, which is very narrow and similar with Handtied weft's appearance.It is used in the same way as hand tied wefts and flat wefts and machine wefts.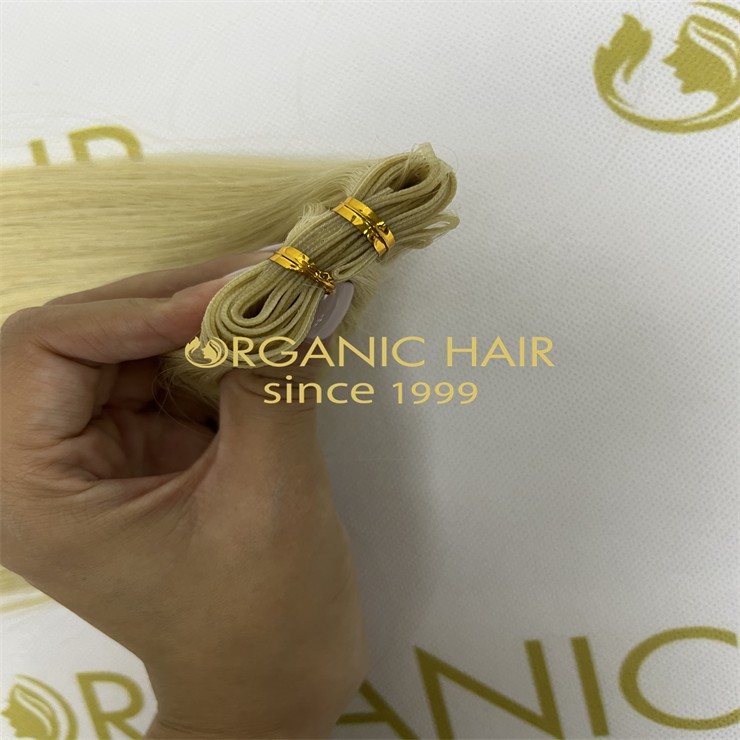 3.How many grams genius wefts are in a full pack?
organic genius wefts usually 100grams in one full pack,50grams in a weft,we also accept custom order,120grams/pack is popupal in Europe market.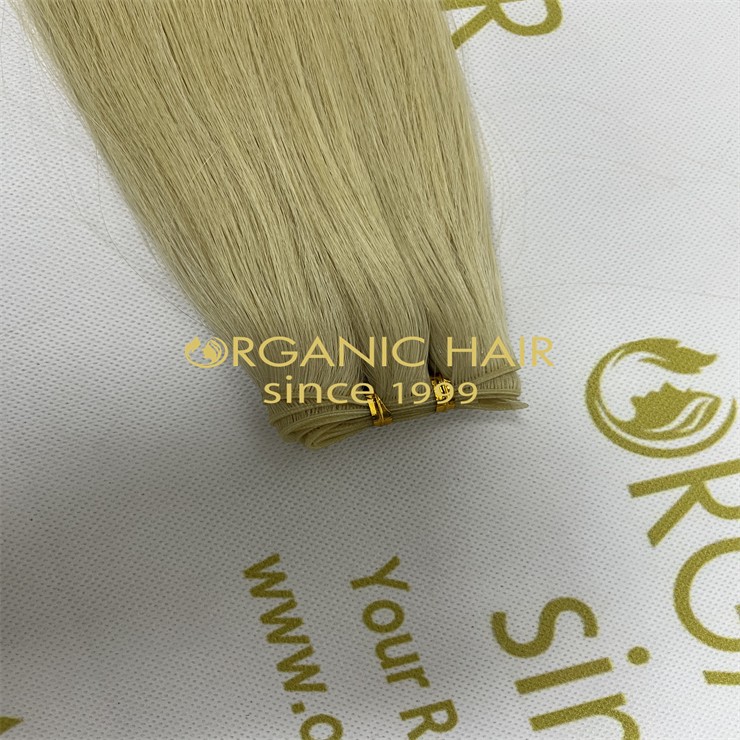 4.Doube drawn genius wefts hair is the best hair extesnions.
Why all customers would like to choose double drawn hair? Double drawn is a concept of hair thickness. In fact, few factories and brands sell the same length extensions for all hairs. Because the raw materials are scarce and expensive, we call the hair extensions with 50% of the long hair as double drawn hair.this double drawn hair not only guarantees the high quality of the hair, but also creates the effect of full hair, and the price is reasonable.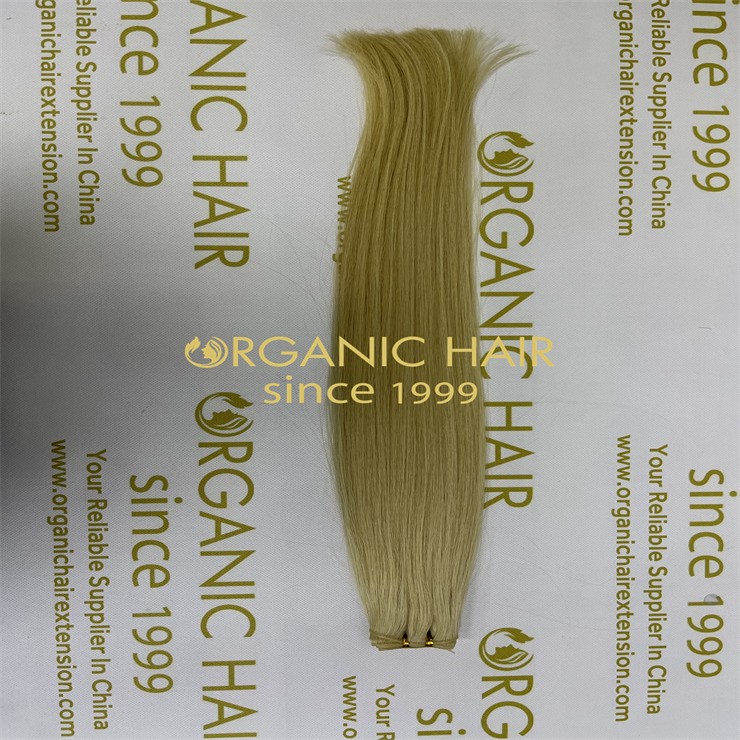 Would you like to try this genius weft ?contact us for sample hair.
Tel/Whatsapp: +8615066867892

Email: sales08@organichairextension.com