1.what is genius weft?
Our genius weft is a kind of hair extension weft, it is used in the same way as hand tied wefts and machine weft.Natural black hair #1B is the best selling color, our genius weft top attachment is only 1-2mm wide.it is very similar to hand tied weft hair, but it can be cut anywhere and the hair will not fall out, which is great renew.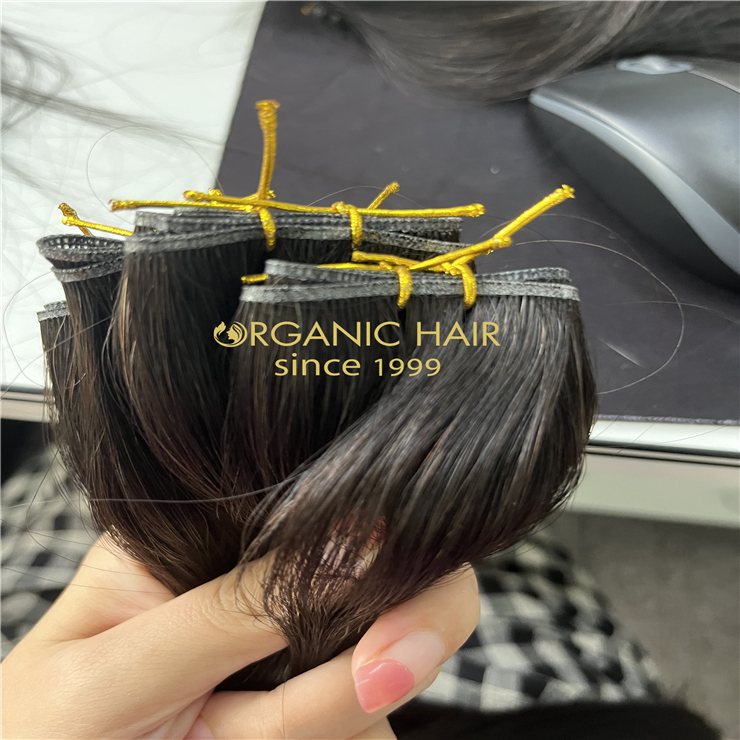 2.cuticle intact hair is the best hair in the world
A lot of hair goes through an acid bath and the cuticles are removed, they become brittle and dull, they are soaked in silicone oil to keep the hair from drying out and tanglling, this hair has a very short lifespan, and at the same time lacks luster, and the experience is terrible. Our cuticle intact hair ensures that each bundle of hair comes from healthy, bleach-free girls, they are gently dyed with professional hair dyes (non-industrial dyes) with no additional processing, which ensures 90% of the cuticle in each bundle been reserved.This top hair is as matte, strong and tangle free as the blonde in the picture, shows it for a natural shine.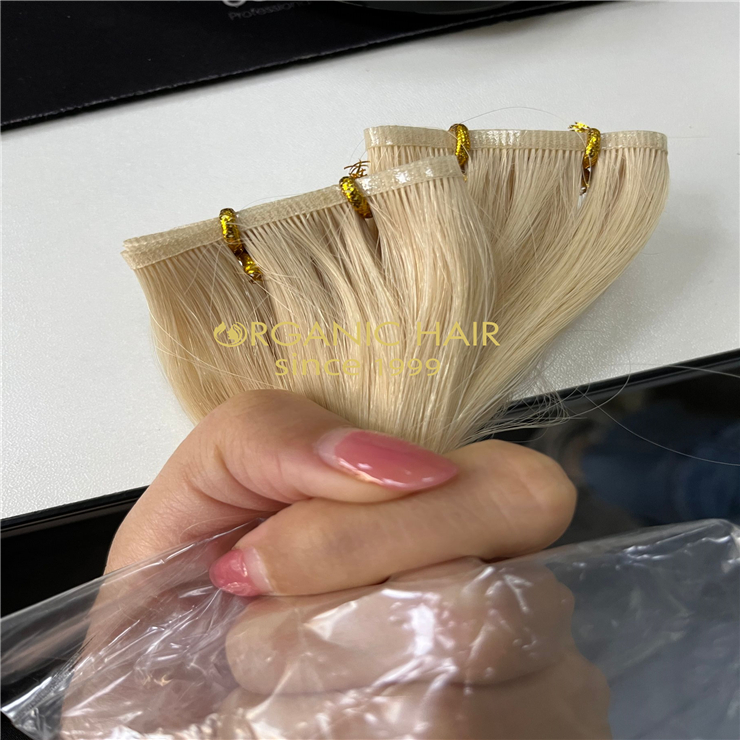 3.Hair suppliers that accept custom colors and specifications.

We are the most professional hair extension factory in Qingdao, China, we mainly sell hair extesnions products to Caucasian market.Top quality hair,perfect color, and excellent after-sales service let us get many compliments from hair wholesalers and hair salons in US, Europe and Australia . We accept custom orders, the color in the picture is customized color T5-18A/60. If you are a wholesaler looking for top quality hair,please contact us, we can definitely provide you with satisfactory products and prices, and become a strong backing for your business.if you are planning to build your own brand production line, We can still help you save time and money.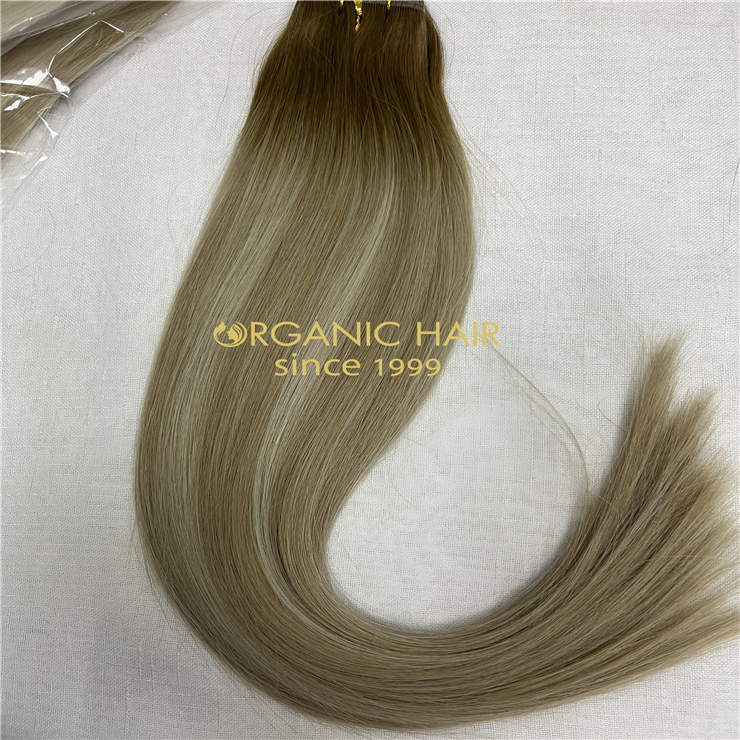 4.Our hair always ensures that quality comes first

This bag of custom hair is natural drawn, it is thicker and more natural than single drawn hair, and it is not as expensive as double drawn hair. It is well known that the production of double drawn products is a great loss of hair raw materials, we strive to ensure that the hair Quality comes first while trying to meet the needs of hair extension stylists and then offering competitive prices.if you want to purchase double drawn hair products please leave us messages.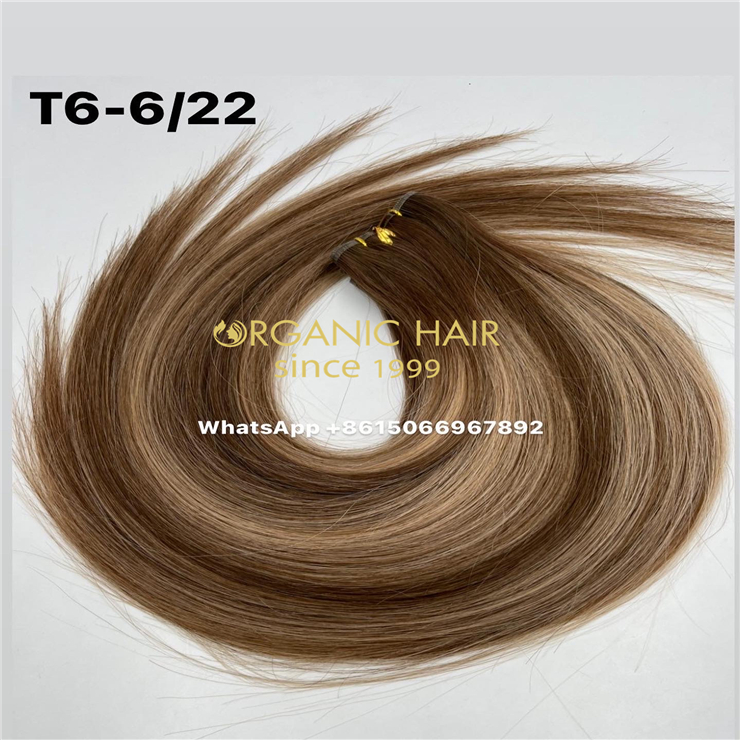 Are you looking for hair suppliers? business info or order samples, please email or whatsapp to contact us.
Email: sales08@organichairextension.com
Whatsapp: +8615066867892