1.Genius Weft
Genius weft is so popular hair extension recentlyt,many customers ordered genius weft from us and give us good reviews.
Our hair is human remy hair and just cut from one single donor.It is the best quality in the hair extension market,when you touch the hair,you will feel the hair cuticle.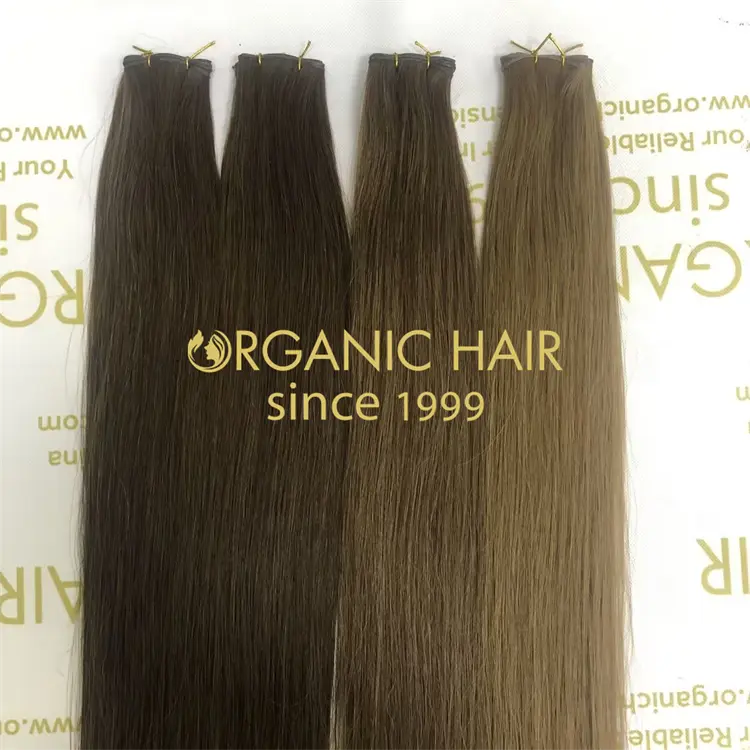 2.Good thing about our Genius Wefts

Genius Wefts are both thin AND can be cut along the seams!Making it practically invisible!
We use the most advanced Korean cold dyeing technology,the color is pure and accurate,and no harm to the hair and
retains 100% of the hairs cuticle,and properly care the hair even be used for 1-3years.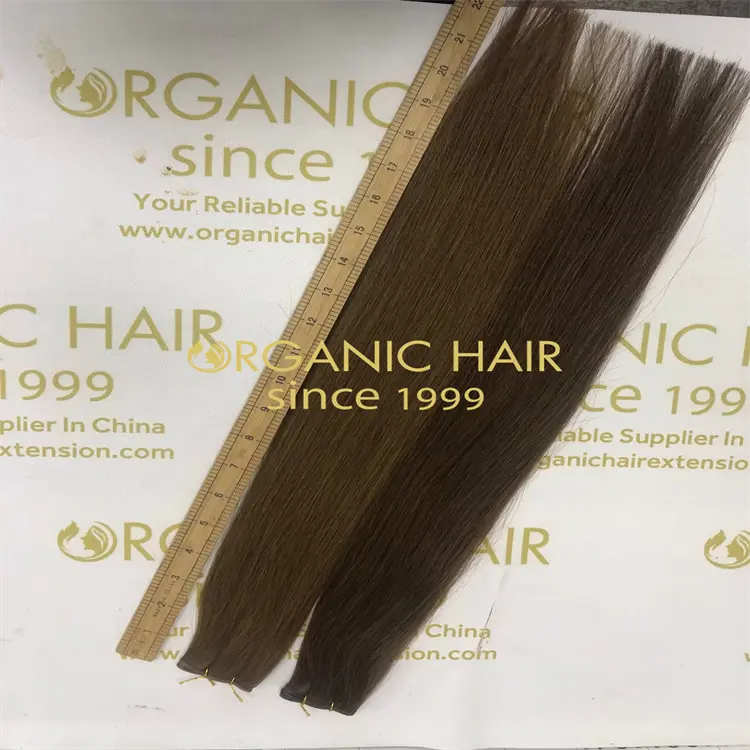 3.Provide customized colors
We offer hair lengths of 12 inche to 30 inches,and the genius wefts is each packs 2 wefts
We have many colors for you choose from, and we support customized,you can choose the hair length,color and weight you want,
and we will customize it according to your requirements.We are good at rooted color,balayage and piano color.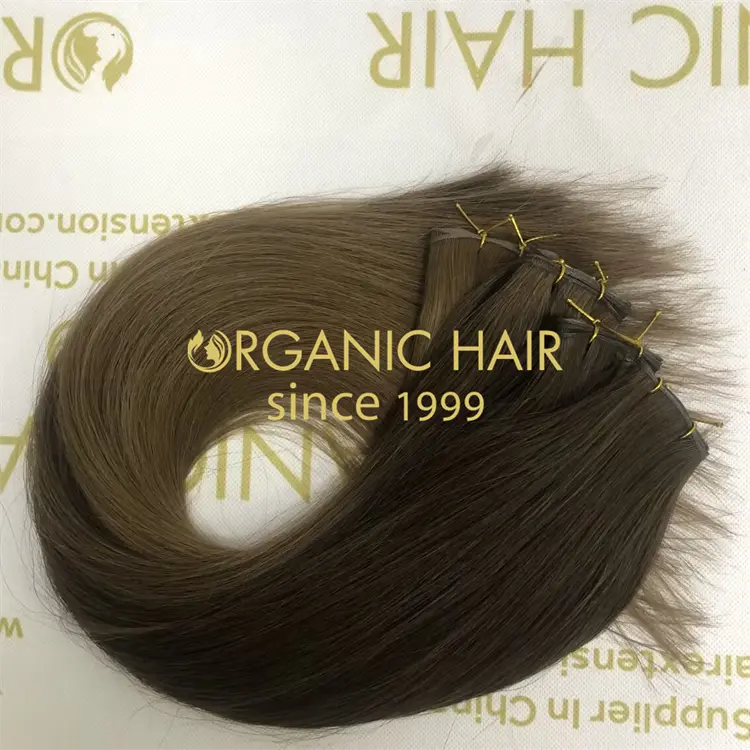 4.Reasons for choosing us
We are one of the most professional factories in China,quality is the key also is our advantage
and we use the world leading machines for production,and delivery speed is very FAST.
And have rich experience to help you expand the brand production line,we will do our best to help you!
Welcome your sample order to test the quality,
Contact us:
whatsapp: +8619653287955
email: sales10@organichairextension.com