Hand Tied Weft
Hand tied weft extensions are tied together by hand,making the weft portion of the hair much thinner than Machine wefts.
Hand tied weft is very convenient and weft is very strong and delicate,its will combine with your own hair
and give you good wear experience.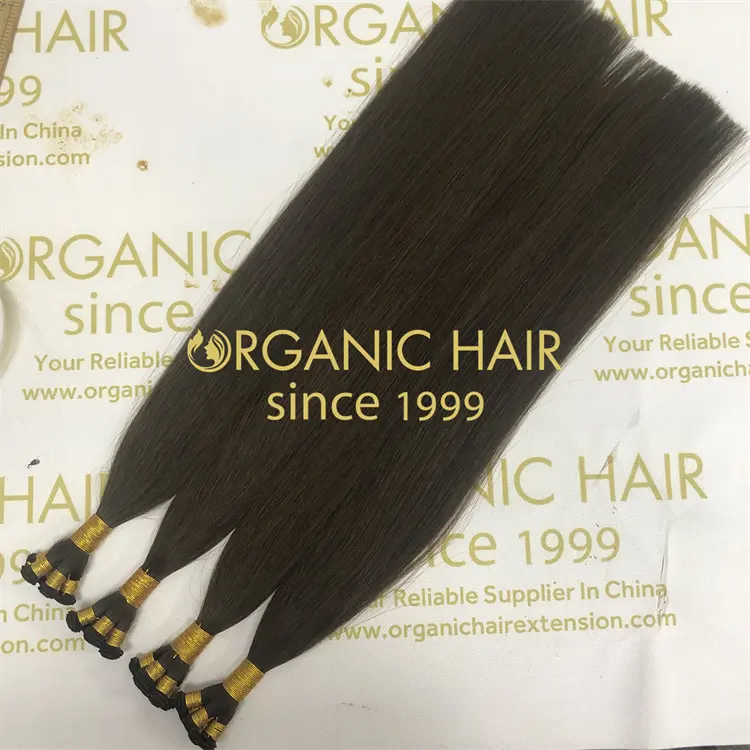 How long do hand tied weft extensions last?

Our full cuticle intact remy hair is cut from one single donor,the hair is double drawn and hair last 12-24months.
At the same time,we adopt the most advanced Korean cold dyeing technology, with pure and accurate color, no harm to hair,
and properly care the hair even be used for 24-36months.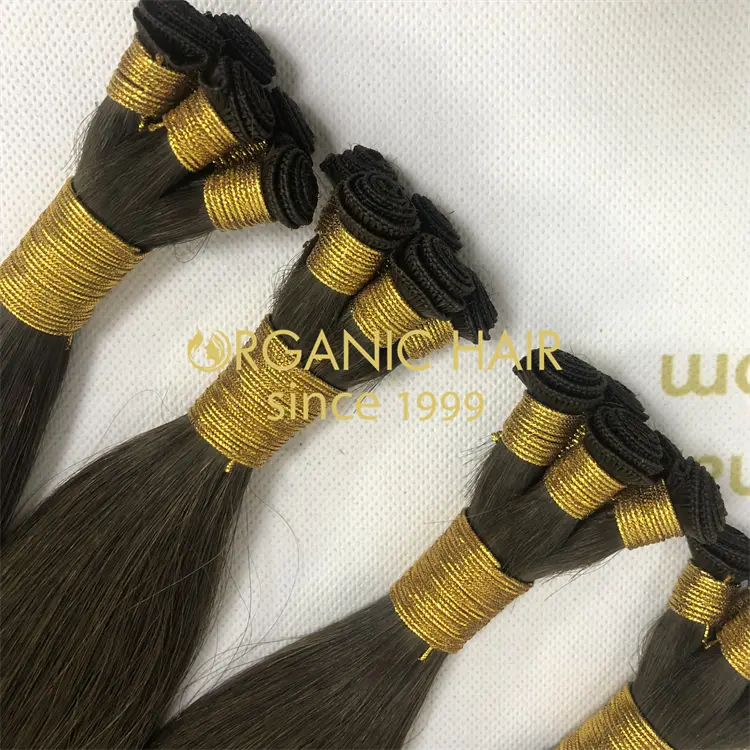 Provide services
We offer hair lengths of 12 inche to 30 inches,and the hand tied weft is 100g/packs and each packs 8 wefts
We have many colors for you choose from,and we are good at rooted color,balayage and piano color,and will customize it according to your requirements.
We also offer customization package, hair extension tools etc.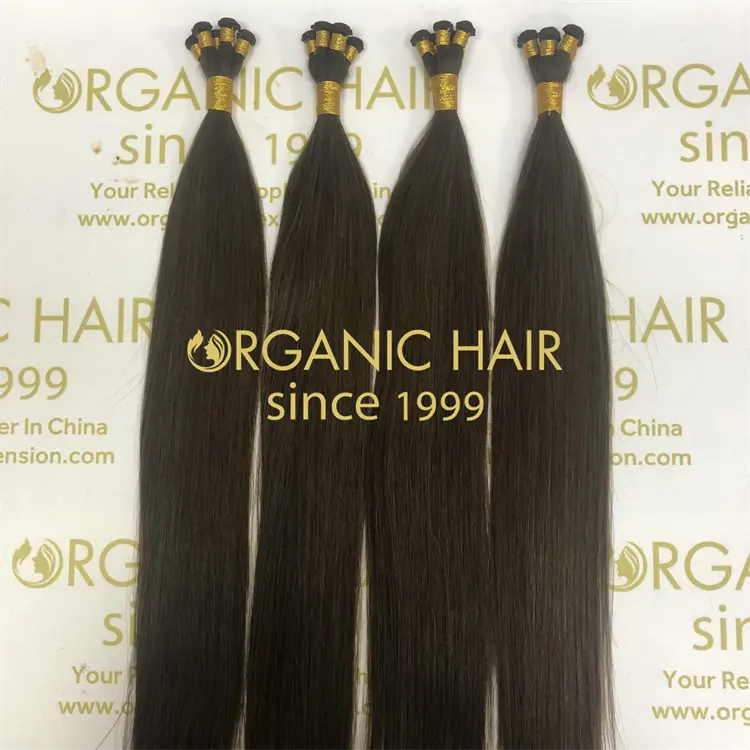 Welcome your sample order to test the quality
Top-end hair qulity will bring you with more business and this will help you build an influential brand and beat your competitors.
We have rich experience with help you develop your own brand.
If you need highend quality hair extensions and want to develop your own brand, please contact us,we will provide you with the best service.
Contact us:
WhatsApp: +8619653287955
Email: sales10@organichairextension.com