Human cuticle remy genius weft Ash blonde color X395
Human genius weft is so hot now and our genius weft is human full cuticle intact hair and

all cuticle perfectly lined in same directions,its like our own natural hair ,cuticle can continuously absorb nutrients and moisture,
our customers feedback that with good care,our genius weft can be used 1-3years.

The genius weft extensions are soft, comfortable and reusable.No sheeding and tangling.
The quality is very stable, the color is accurate and true,our customers give us good review.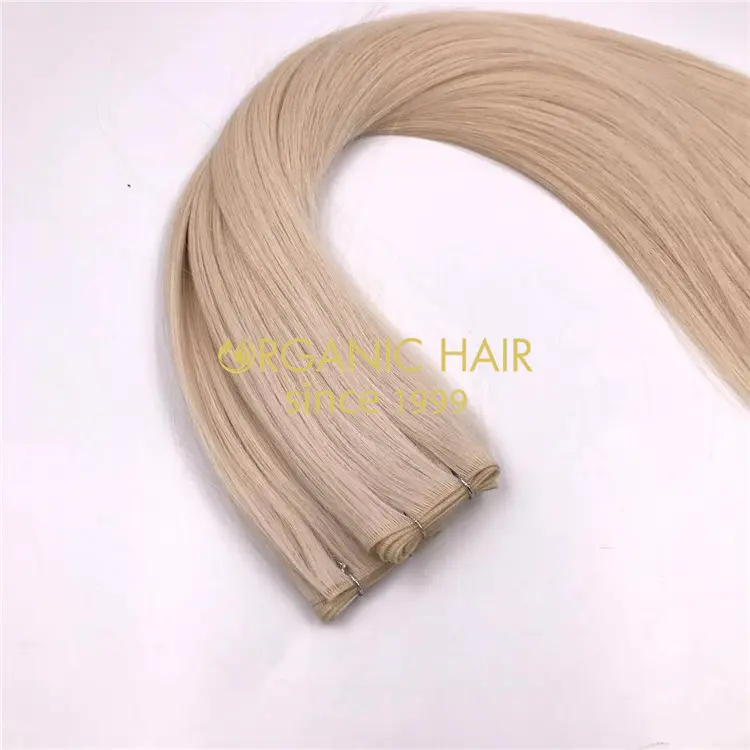 We offer hair lengths of 12 inches to 30 inches,and the genius wefts is each packs 2 wefts,
and each wefts width is 35inch,we also can do it according you need,you can cut the weft and hair will not lose.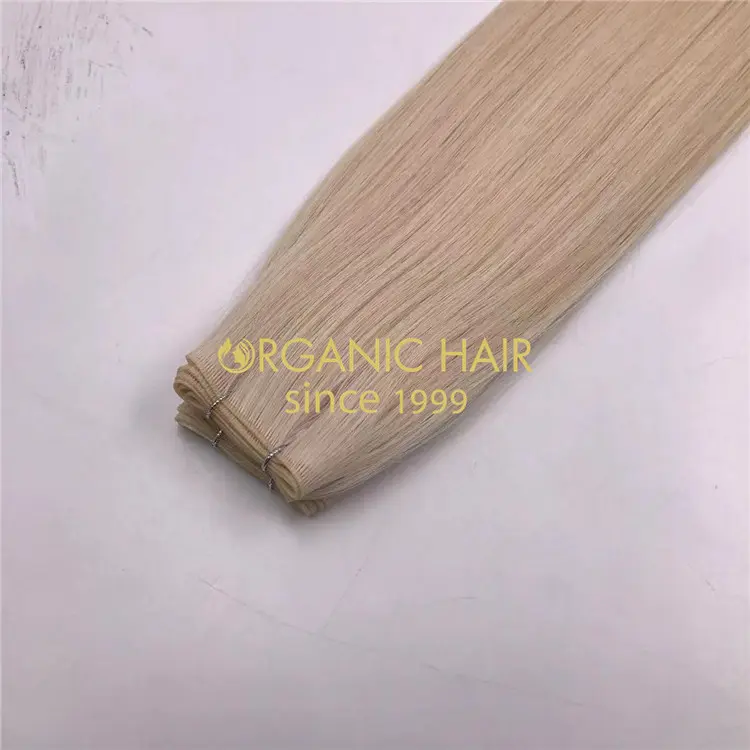 Genius weft is perfect alternative to hand tied weft has emerged. Genius Weft is thinner and lighter
the same as that of Hand tied Wefts,its will give you good wear experience.

We support the customized color and We use the most advanced Korean cold dyeing technology,

the color is pure and accurate, for now the platinum blonde color is popular and our customers give us good reviews.

If you have any interest ,please send the message to our eamil :Sales01@organichairextension.com
Or Whatsapp : +86-19653287055, we will send you more info to you.