We supply the best cuticle intact hand tied weft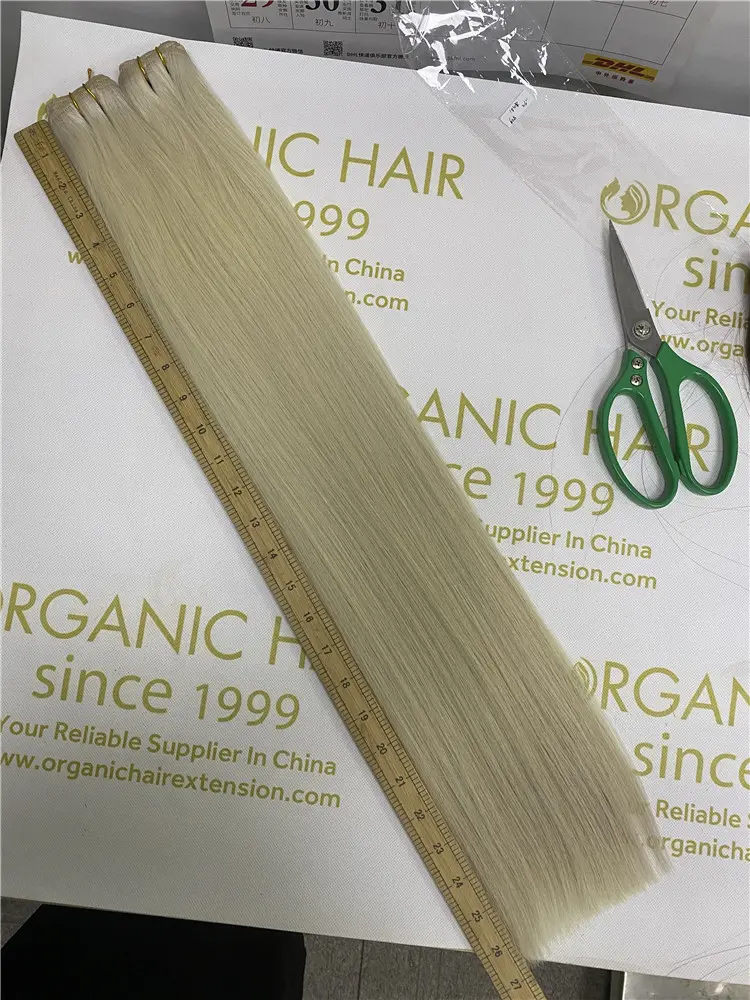 Our hair use the best one donor hair, cuticle intact, no acid bath, no silicone, very pure and healthy human hair. We not only have good raw materials, but also use the best dyes. We adopt the most advanced cooling technology and use the best pigments imported from Korea. Our hair washed 40-50 times and is still the same as new hair.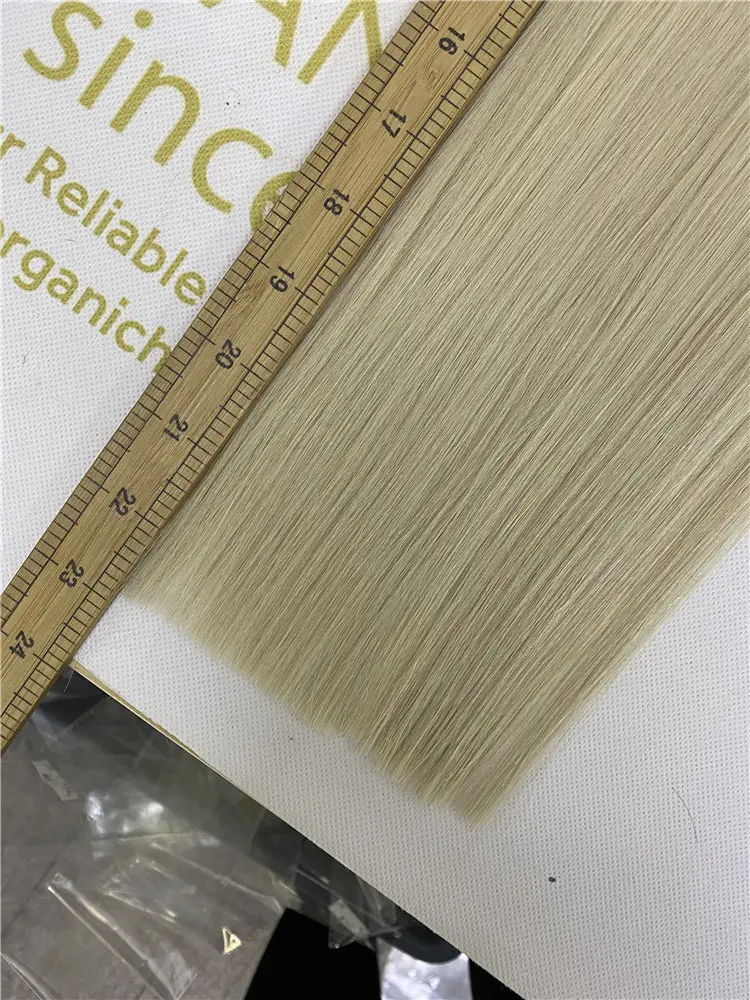 Our hair is double drawn hair
Do you know what's the double drawn hair?
Yes! the thick hair end. It is believed that many customers have experienced the problem of hair end breakage. The natural attributes of hair determine that after a period of time, the end of the hair becomes dry and fragile due to lack of nutrition. In order to avoid this problem, we will trim the end of the hair very long. First, after the fragile end of the hair is cut off, the situation of broken hair will be greatly avoided. Second, the end of the hair will become very thick, even if the hair end is broken, the end of the hair will not become very thin.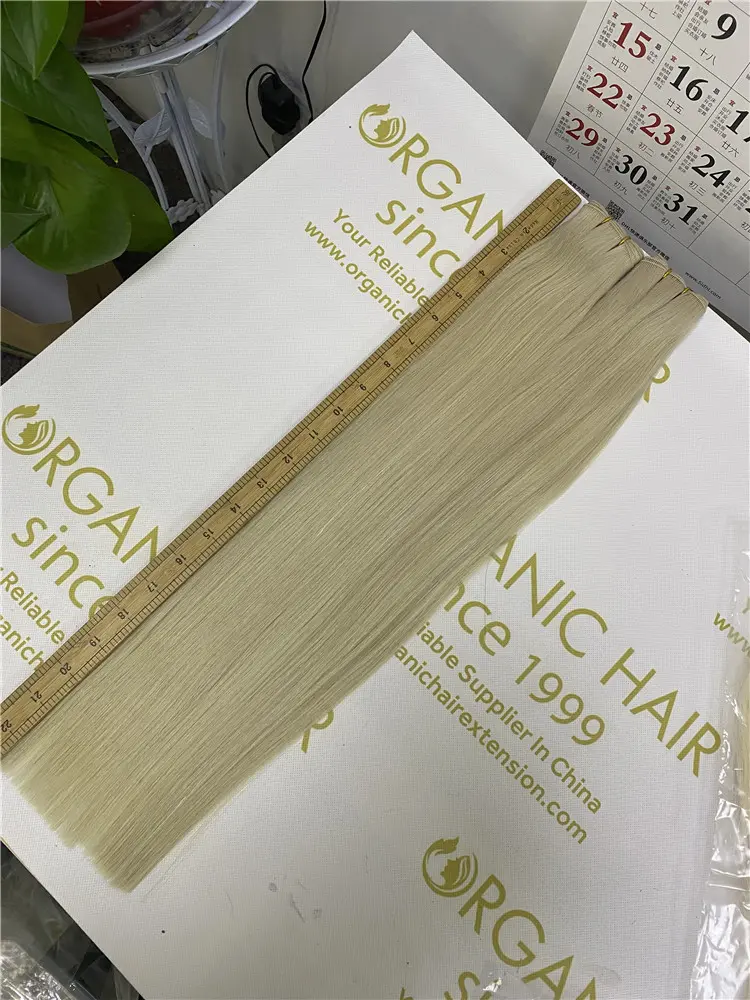 For our best quality, we offer a one-year guarantee. In the normal use of the scope of quality problems, we replace free of charge, welcome to place a sample orders to test the quality:)
Any questions, feel free to contact us:
whatsapp: +86 19653287754
Email: sales04@organichairextension.com