Wholesale 100% remy human halo extension for thin short hair V127
Halo hair extensions are one of the perfect methods of adding length and volume to your hair. Simply cover your natural hair with the extensions and secure them to your head with a band. It takes just 30 seconds to achieve the perfect fit. As the bands are transparent, they are completely invisible. These extensions are the perfect option for naturally thin or medium-thick hair.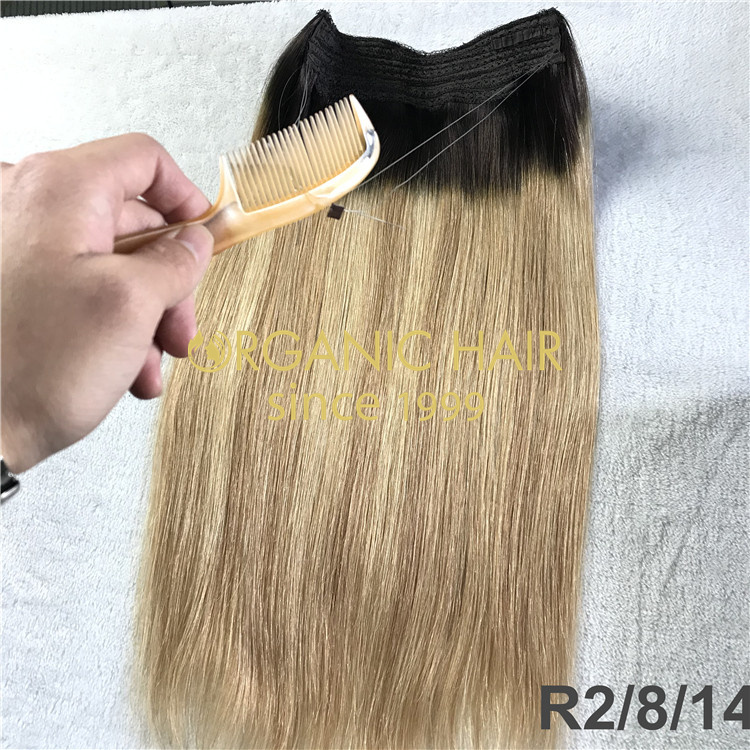 Length
12 inches halo human hair is ideal if you want no-fuss, subtle extensions. 16 inches extensions are perfect for everyday length and look ultra natural. The most popular length of halo hair extensions is 20 inches. To really impress, try our 24 inches halo hair extensions. It is an excellent choice when you want to stand out from the crowd. 26-32 inches are also available.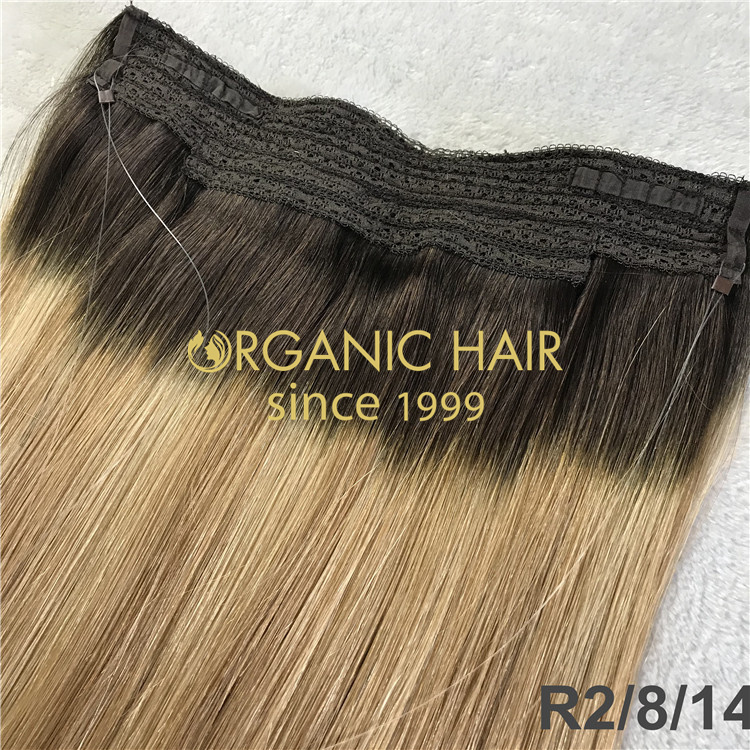 Want fuller, longer, thicker hair?
The human hair halo extensions are the quickest and easiest way. No clips, tape, glue, weaves, or beads are necessary. This is the hair extension that does not physically attach to your hair. This means no damage.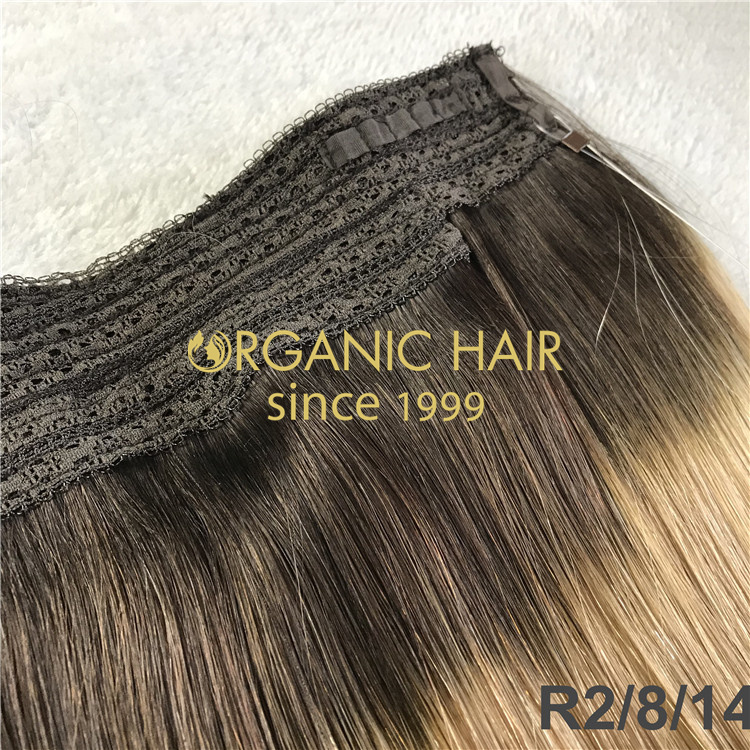 Raw material
Remy hair is the highest quality human hair on the market. All our halo hair extensions are made from 100% best quality cuticle intact remy human hair. You can style these extensions any way you want and they can be curled and styled just like your own hair. The extensions seamlessly and naturally blend with your own hair.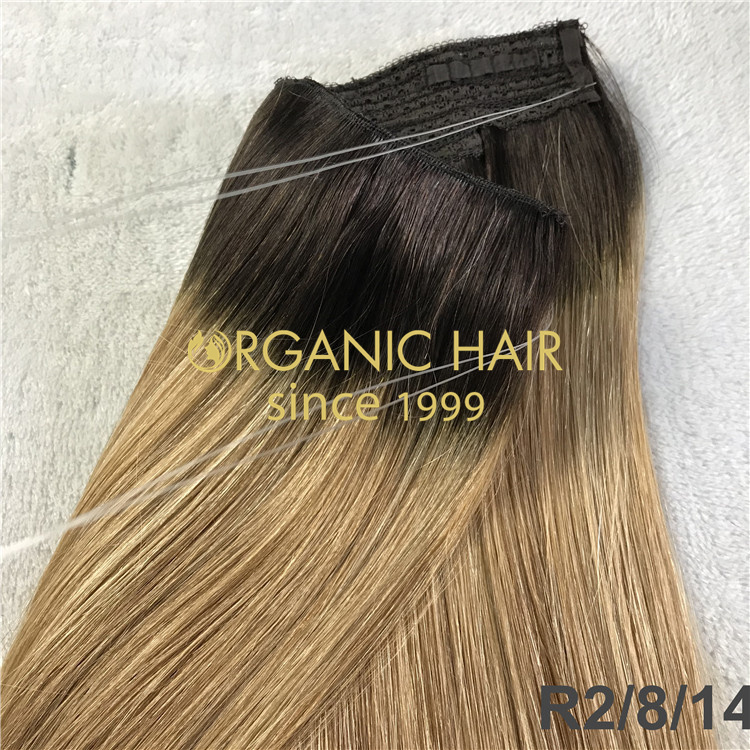 How to apply halo hair extensions?
1. Brush your hair thoroughly to get rid of tangles.
2. Section off your hair at the crown, tying it into a bun at the top of your head. Leave out the front sections of hair that frame your face to ensure a natural blend.
3. Choosing the wire length that best fits the size of your head, position your halo over your bun where you parted your hair. Like a headband, it should sit comfortably and securely above your ears.
4. Secure a 2-clip weft at the temple of your head about two inches above your ear, fastening the clip closest to your hairline first. Do the same on the other side with the remaining 2-clip weft.
5. Take down your bun and brush through your hair to smooth everything out ensuring your real hair is covering all the wefts and the halo.
Name: Vicky
WhatsApp:+86 17862986500
Instagram: organichairextensions.vicky
Welcome