Real remy human halo hair extensions
1. Single donor human hair material
Halo hair extensions are made by full cuticle intact single donor human hair from healthy young girls. As we all know, the number of hair cuticles represents the quality of the hair, and the more hair cuticles, it means that the hair is thicker and healthier. Remy hair is the finest quality human hair available on the market. Remy Hair refers to human hair that retains the cuticle layer, flowing in the same direction, the way hair naturally grows. Remy hair keep soft and silky, smooth and shiny, long-lasting, and tangle-free.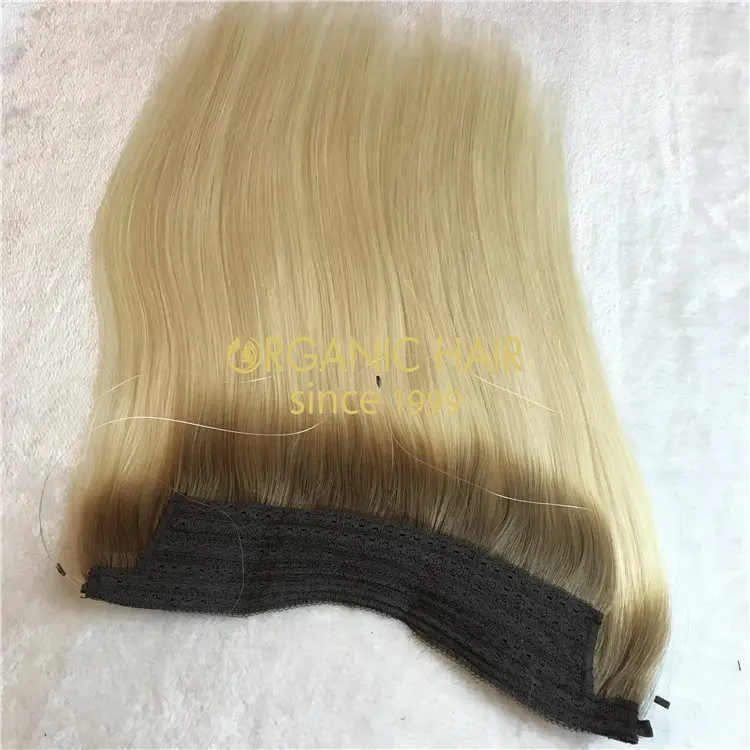 2. Halo hair extensions
The halo hair extensions will transform your hair in a matter of seconds. Our halo hair extensions provide instant length and volume, with no damage. Halo hair extensions ensure a seamless blend with your own hair. Whether you want to extend your length, add volume or enhance your color, The halo hair is the perfect extension for everyone. No heat, No glue, No resiude.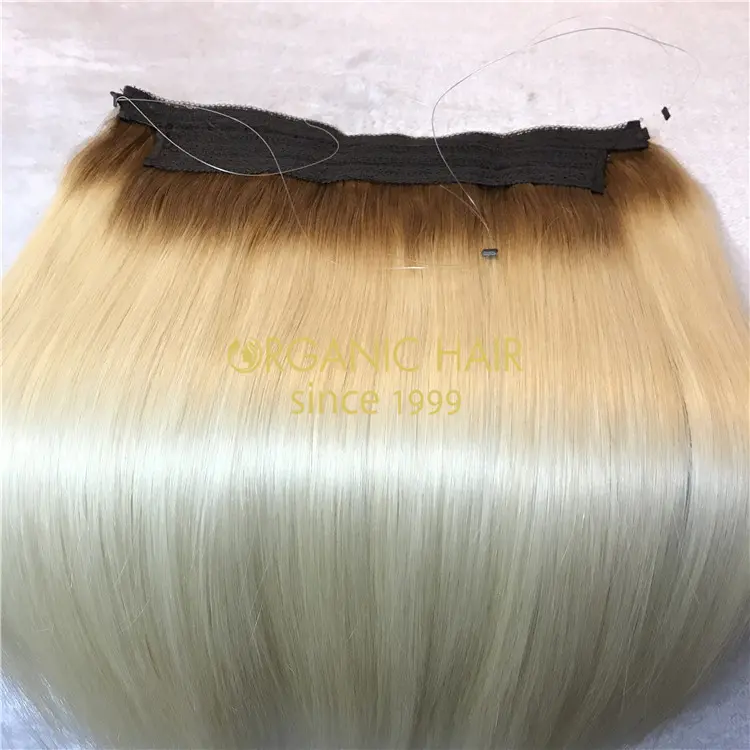 3. Some specifications
Length: 12, 14,16, 18, 20, 22, 24, 26, 28, 30, 32

18, 20, 22 inches is popular.
25 single colors, 9 piano and ombre colors available, we offer color customization
Popular color is 60, 613, 8/60 etc.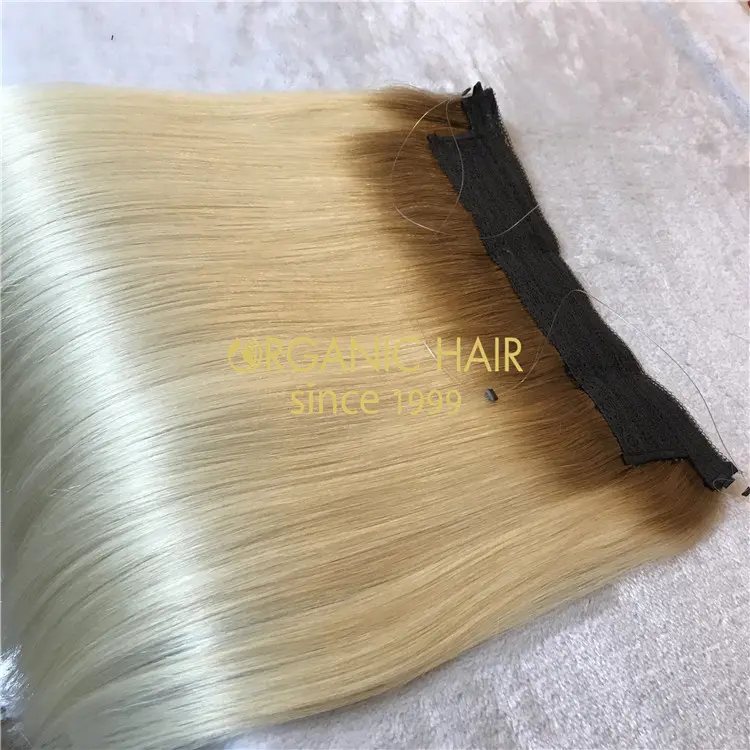 4. How to install
a. Make sure your hair stays dry and detangle it with a comb. blow-drying and straightening the ends of your hair will give your hair more volume.
b. Secure the top section of your hair up into a bun, starting approximately 1-2 inches in front of your hairline. Place the halo hair extension wire around the bun so it sits comfortably above your ears. Then let your hair down and style as desired.
c. If you wear them 1 time per week or 3-4 times per month, you can probably wash them every 2-3 months. If you wear the halo hair extension daily or multiple days a week, wash your extensions more frequently to avoid oil and product build-up.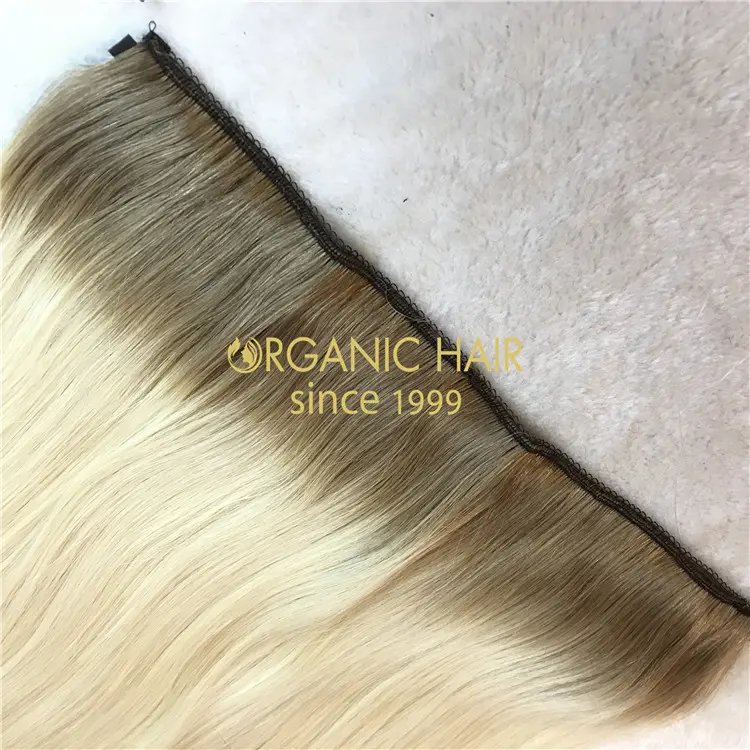 5. Additional services
We offer customization package, hair extension tools.

If you needhigh quality remy human hair, welcome here. We are looking forward to your sample order.