Organic hair factory offer the longest lasting hair extensions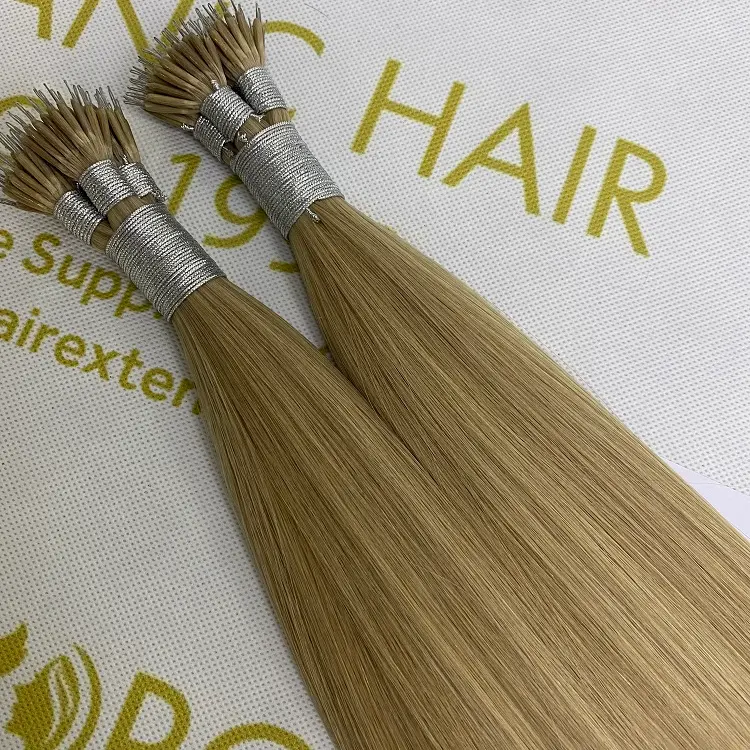 Our hair extensions use the best quality hair material, the hair cut from the single donor directly, no any mixed, it is remy hair, The hair is not upside down and the hair cuticles are facing in one direction.
The specification of nano ring hair:
1g/strand, 0.8g/ strand, 0.6g/strand,we can custom the specification for you:)
We can use gold wire, silver wire or white tie for binding. Some customers are very arbitrary in judging the quality of hair just by the appearance of the packaging. Really good quality needs to be installed on the hair for testing. Time can test everything.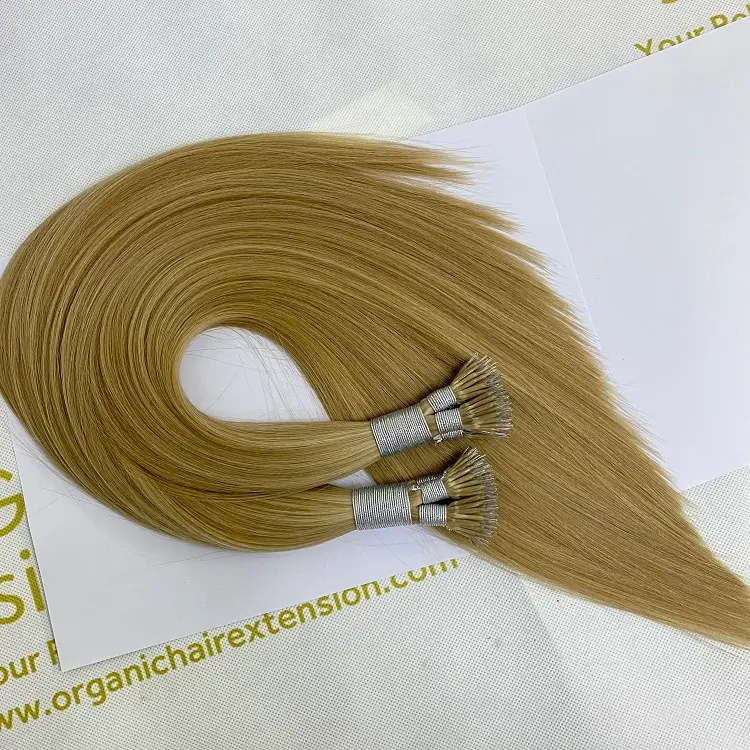 This is our double drawn hair , we also have super double drawn hair, it has more full hair end, thick ends can give clients a fuller effect. Different customers have different requirements for the thickness they are used to using. We can adjust these according to your requirements. We can adjust the ratio of long and short hair.
Before receiving the sample, the thickness of the hair was abstract. 'It looks...' is not a specific word. Some customers see the video provided by the supplier and think the thickness is enough, but they are used to using super double drawn hair. , after receiving the sample, they thought the thickness was not enough and said the quality not good, It is incorrect to say that the quality is not good. The thickness can be adjusted. You can know whether the hair quality is good or not after actual use.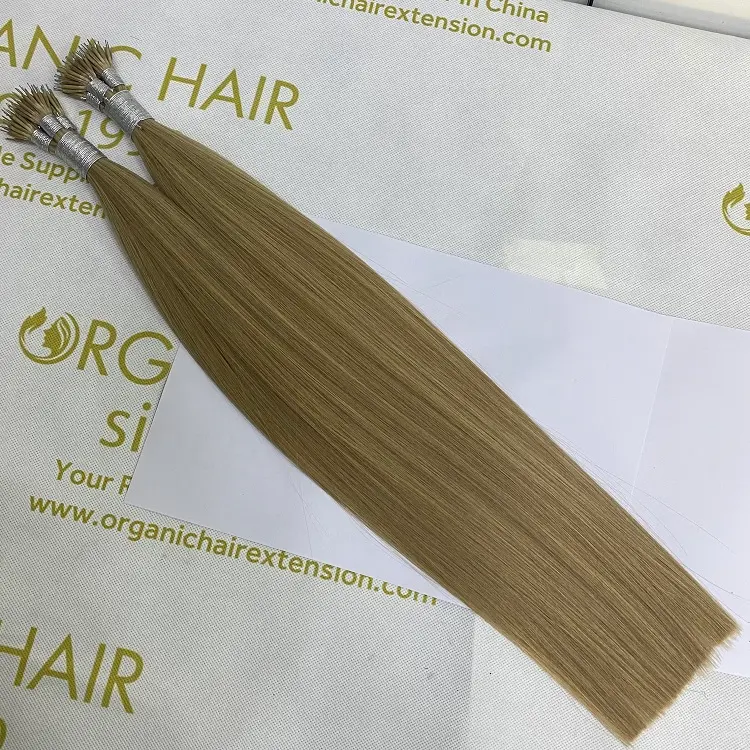 If you want to learn more hair extensions tips, you can contact us:
whatsapp: +86 196 5328 7754
email: sales04@organichairextension.com