I-Tip extensions are favorite
What is I-tip hair extension?

I-tips are a type of hair extension that latches onto natural hair using flattened microbeads or metal cylinders. I-tips are individual pieces of hair that are used with a cylinder piece that all interloop around natural hair. I-tip hair extensions give us variety and styling flexibility. With I-tip hair extensions, there is no heat or glue is used during application. I-tip extensions turn thin hair thick, make limp hair voluminous, and add inches for those of people who struggle to retain length.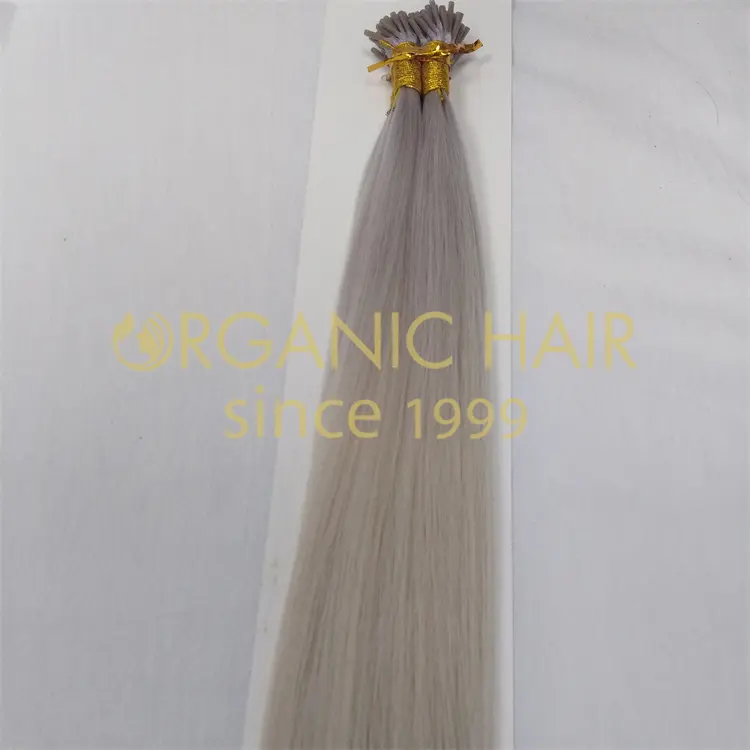 20inches Ombre-silver/white
Color
We offer diffrent colors, like black, brown, blonde,etc. Piano color, ombre color and mix color is available. We also offer color customization. Just send us some pictures, we will give you a color that matches picture.
Length
Many lengths to choose, short or long. 12 inches to 32 inches. Popular in 18, 20, 20, 22 inches.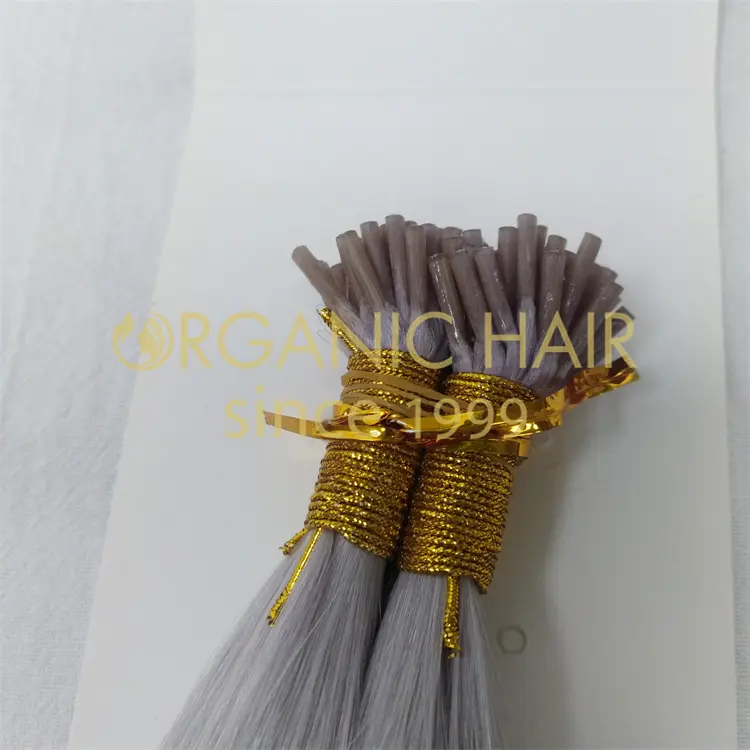 Some information

I tip hair extensions are made by igh quality cuticle intact remy human hair. Longevity. With proper upkeep and care, the hairf will last 1 year to 3 years. They are also safe to heat and color, so you can style them the same way you would your own hair. They can be washed, blow-dried, curled, or straightened. I-tips are convenient and I-tip installation is done in an hour and a half. Your real hair is free to move easily.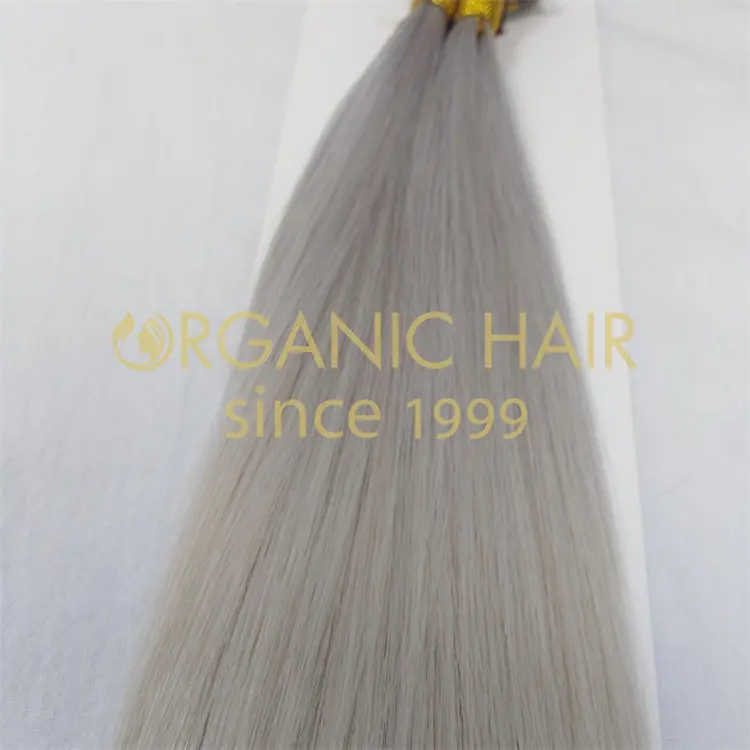 How to apply?
1. Gather a section of hair where extension will be applied.
2. Use Loop Needle to thread tube onto hair.
3. Insert I-tip extension bond into protube.
4. Firmly press tube flat and repeat process.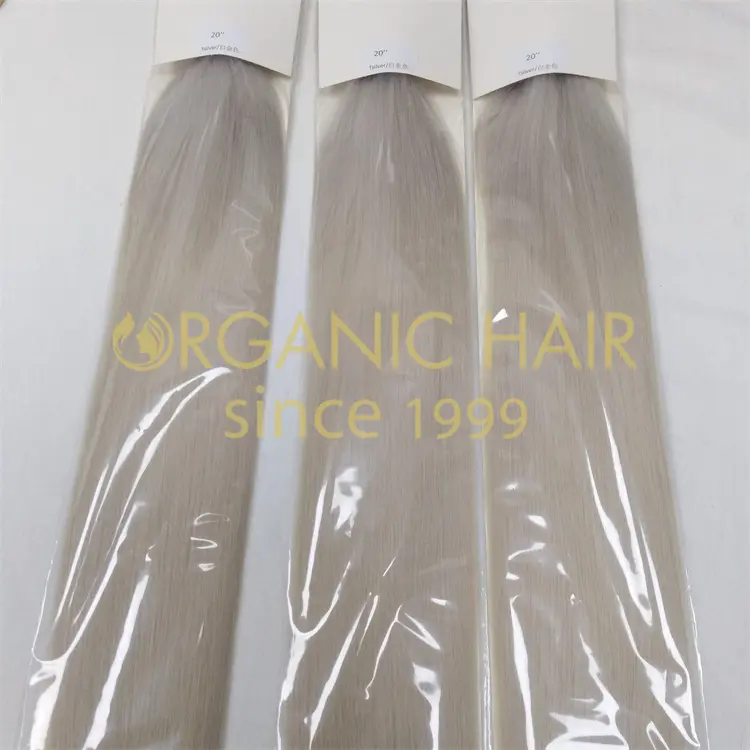 Remy hair, welcome

We support customized packaging to help customers build their own brand hair extensions business line. If you want to expand your brand hair extensions business line, welcome to contact us.
Whatsapp 0086 17862986500
Email: sales09@organichairextension.com