1.Organic professional hand tied weft hair extensions
Organic professional hand tied weft hair extensions are produced using the highest grade cuticle remy hair.

All hair material are from young single donor,Ensure it is ethically sourced.

All 16 inch of hair are made from 20 inch of raw material and the final product can be up to 19 inches in length,then 18"-24" all lengths of hair are over-ordered.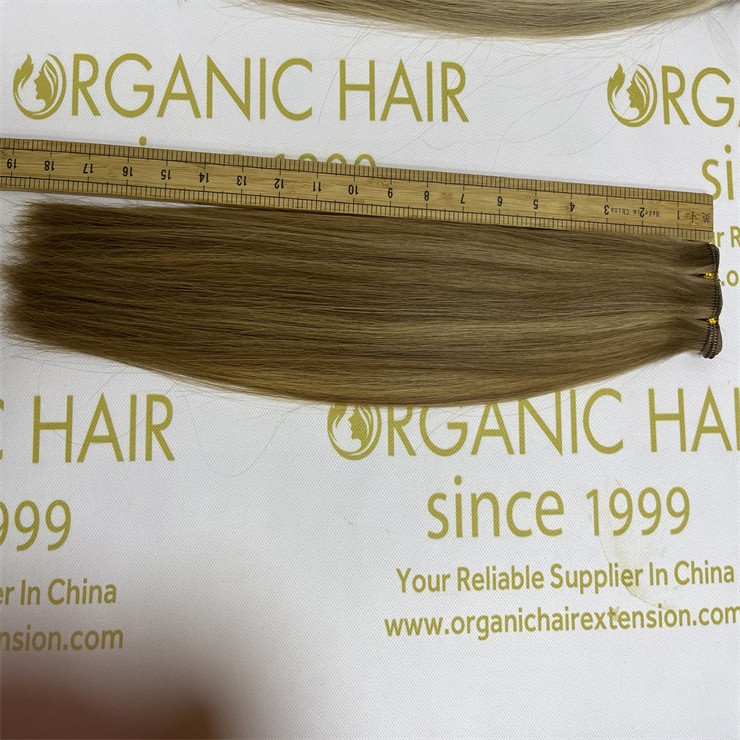 2.Can I customize the colors and specifications by myself?
1.Yes,organic professional hand tied weft bundle consists of 6-8 wefts which are 11 inches wide each,each pack totally 120grams ,which makes the installation easier for stylists.
2.We also support customization if you want to change the weight and pieces of wefts.
3.we also do a lot of omber ,blend colors to match different customers.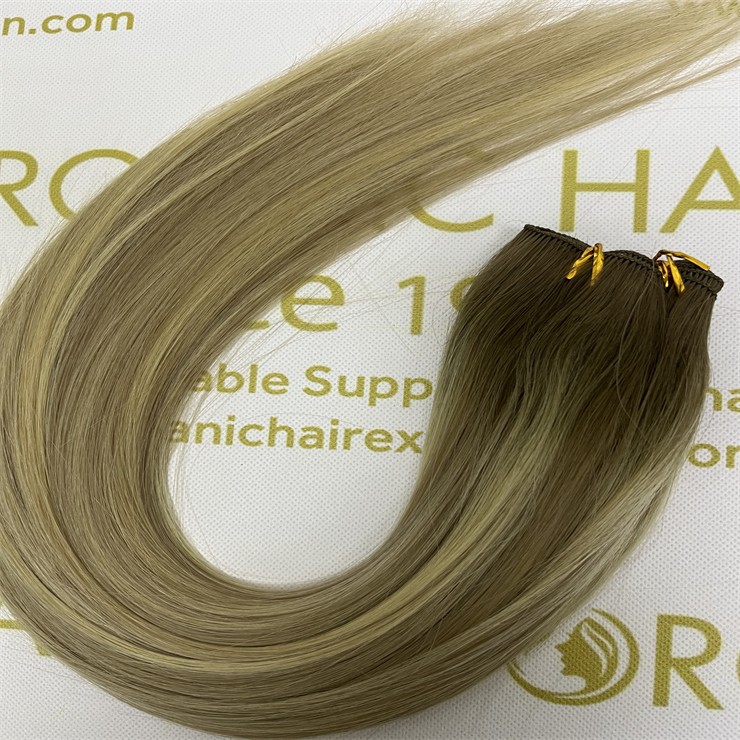 3.Is organic profession hand tied wefts support for all extension methods?
At present, there are many hair sew extension methods using hand tied weft, such as NBR, IBE, Hand tied extensions, etc. Many training institutions use hand tied wefts.
Organic professional hand tied weft is the same type of hair extensions as these hair education and brands,but we use the highest grade hair to make our hand tied weft, making sure the hair is double drawn, with professionally installed and care our hair will last for over a year.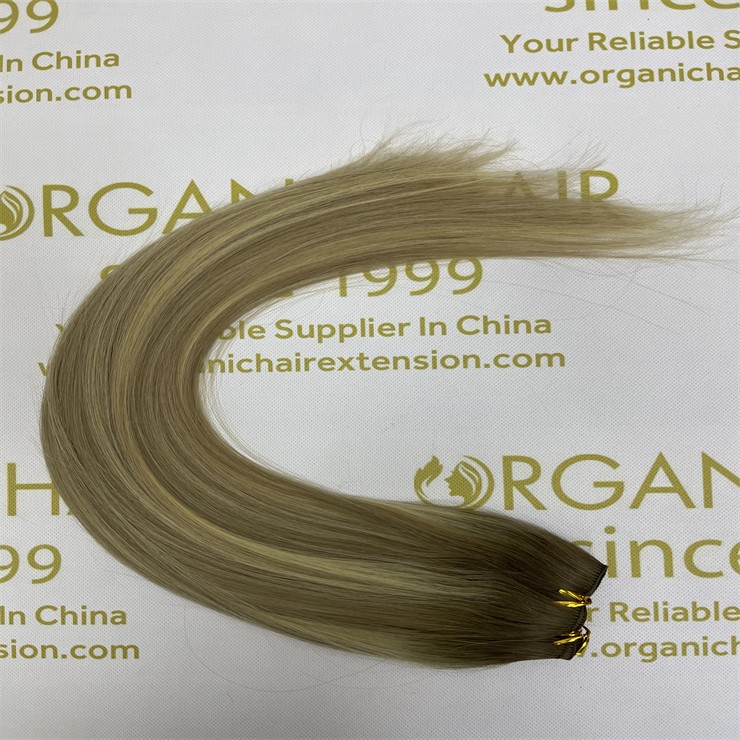 If you are a professional extension hair stylist, and use hand tied weft, welcome to contact us to get sample hair.
Tel/Whatsapp: +8615066867892

Email: sales08@organichairextension.com