The hair extensions market is undergoing a historic transformation

This is double drawn hair, the length is 22inches, the length of our hair will only be longer than the length the customer purchased.
We can do the top 10 inches without short hair.
Did you know that extensions come with an extra 1-2 inches??

We guarantee 90% of each weft is the labeled length

Benefits are:
1. Prevents you from loosing length during the hair cutting process
2. Eliminates a harsh perimeter
3. Creates a fuller look

We can customize any specification you want, to the nearest 0.1 gram.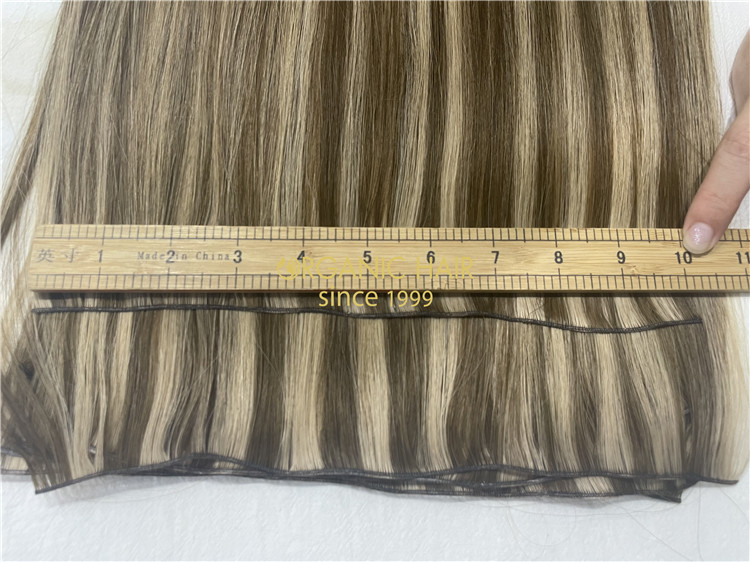 Our genius weft sells very well, and you don't have to worry about hair loss, because our customers have been testing it for more than a year and the product is very mature.
If you are just starting your hiar extensions business, we can be your career planner. We have witnessed the growth of many clients, and their business is getting better day by day.
A good product will always sell, we are confident to help you.
If you are interested in our hair, please feel free to contact us:
Name: Robin
Whatsapp/Imessage:+8613061342336 (24hrs online)
Email: sales04@organichairextension.com
IG: hairextensionsupplier.rb