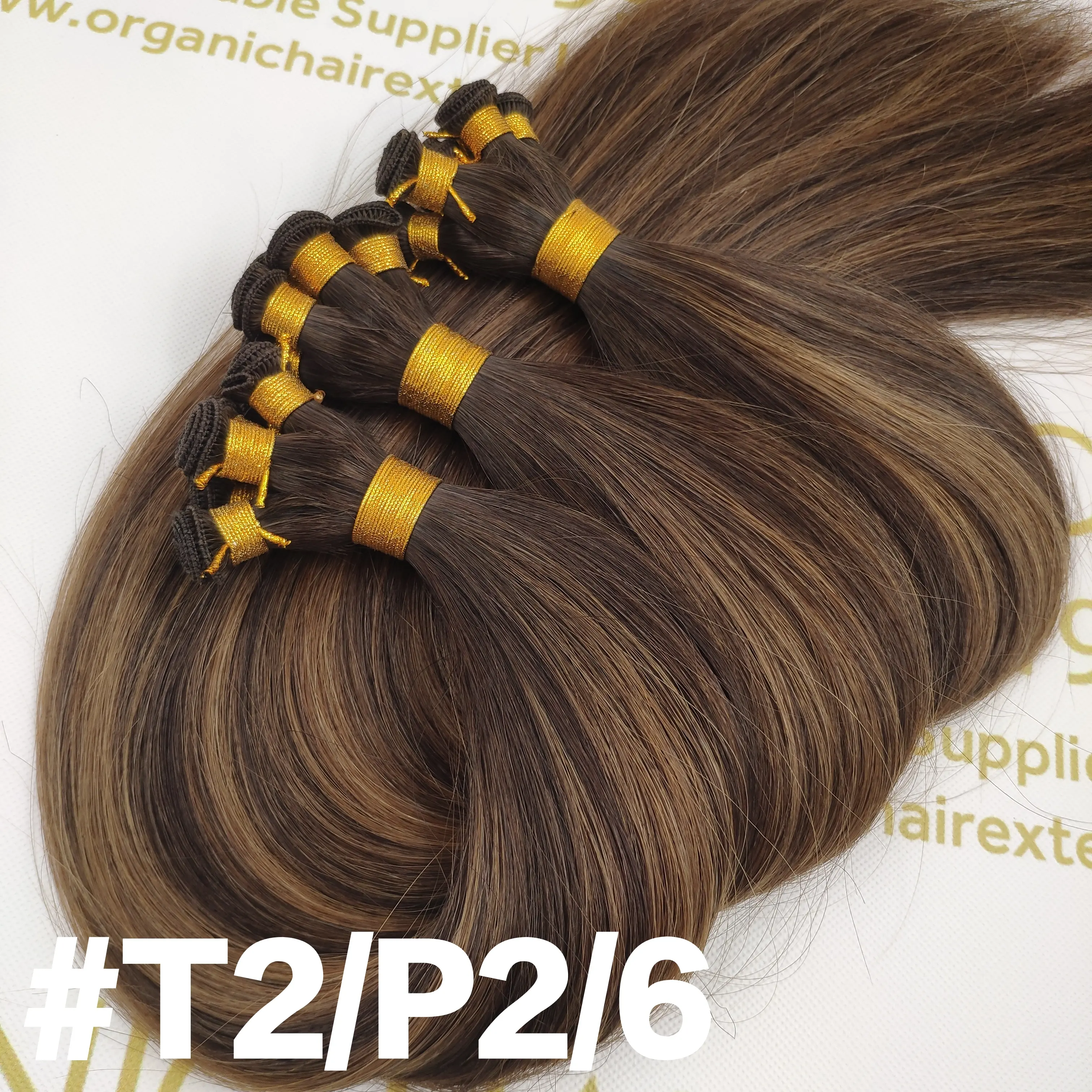 Hand tied weft requires no tape, glue or heat.
These are pre-cut and hand sewn single piece weft, they are the most comfortable
and thinnest weft.
Never cut them yourself, or they will fall apart and become unusable.
Hand-tied weft threads can be used to add volume and length while blending seamlessly
with your natural hair and texture.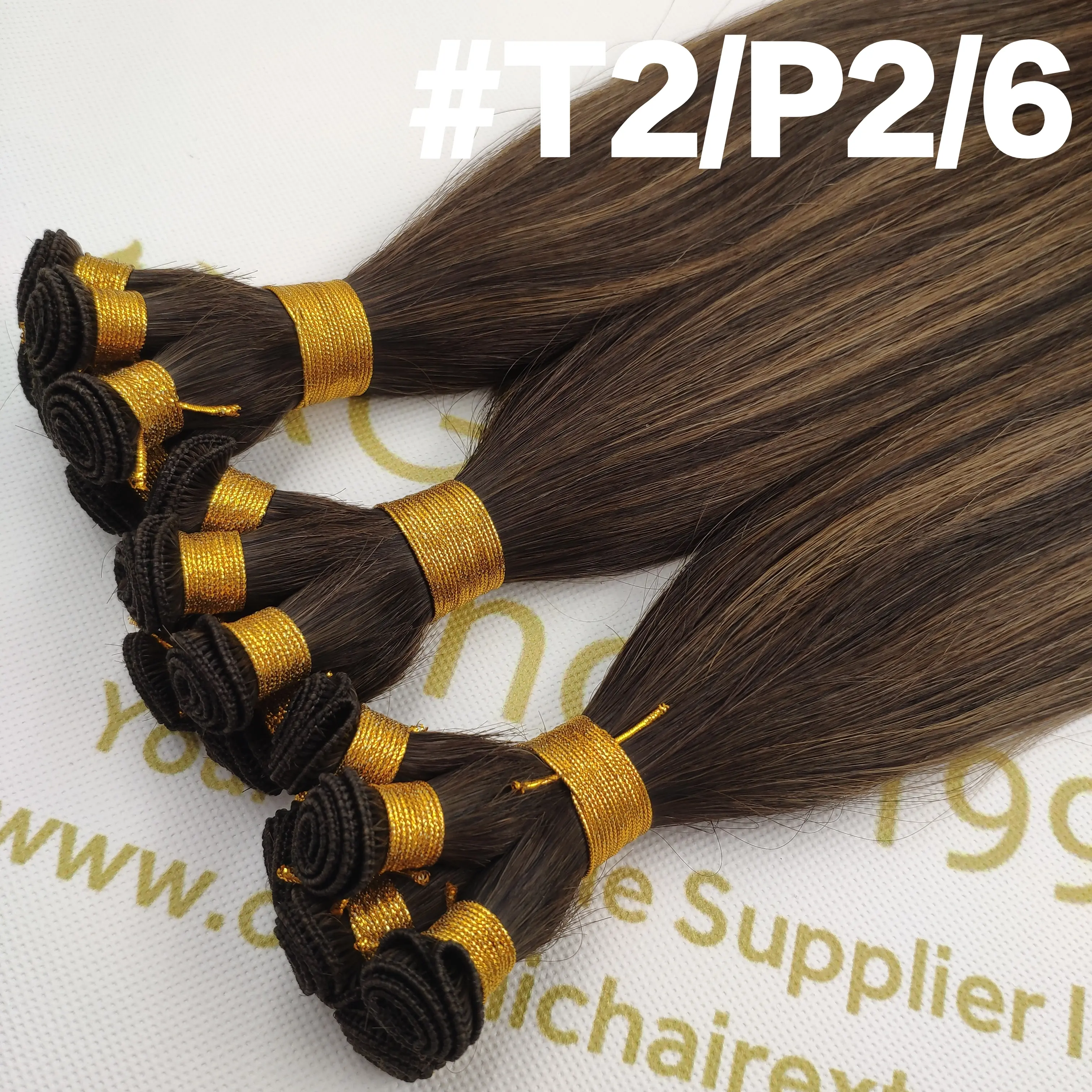 In fact, the remy hand tied hair extensions can be reused.
If your hair is properly cared for and does not overheat, they can last up to 1 year.
This needs to be assessed every 6-8 weeks as hair grows naturally.
However, the extension does not cause any damage, so it is perfectly safe to put them
back in place immediately.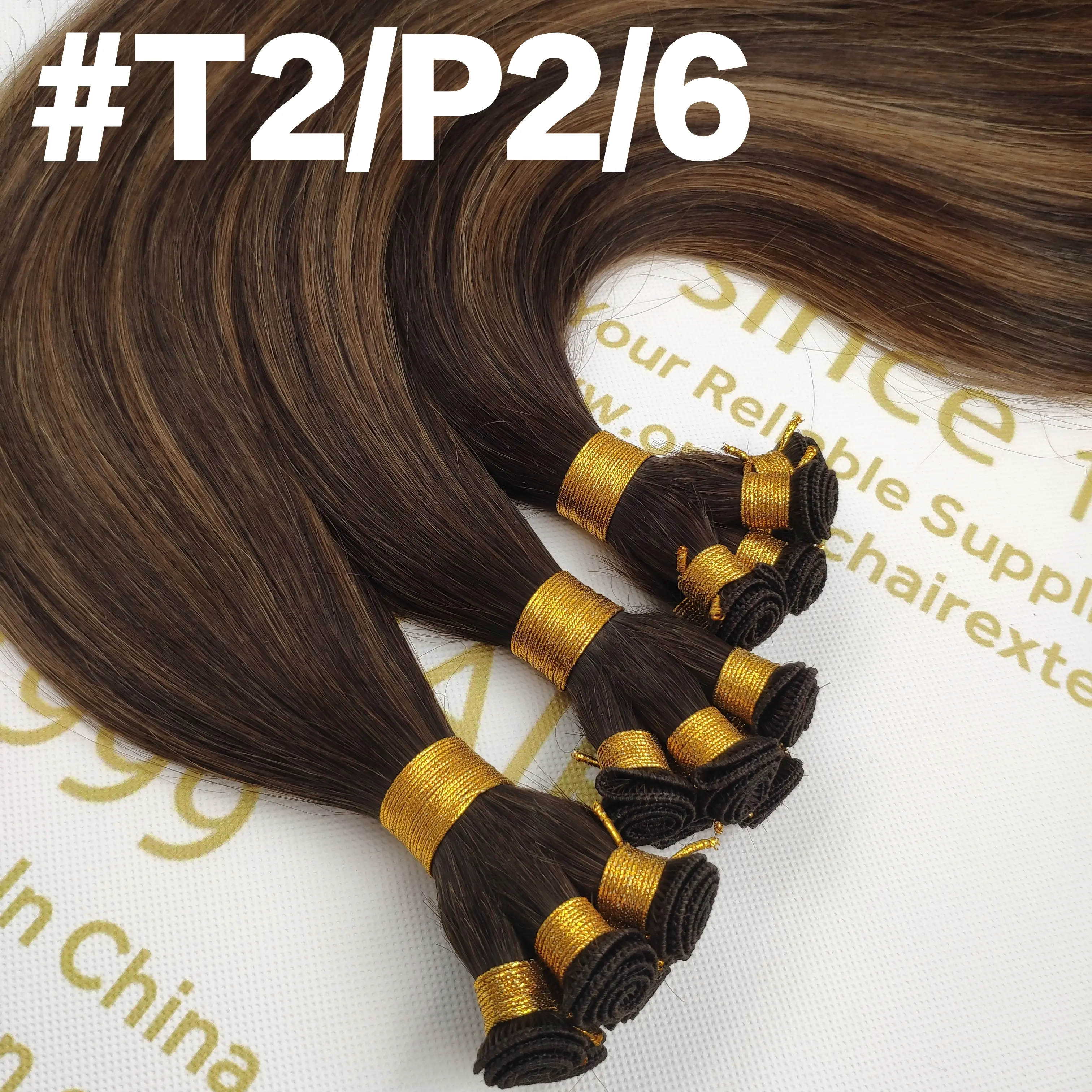 The amount of hair you need depends entirely on the effect you want.
How thick it is, how long it is, and which location you want to fill it, and so on.
Different clients need different amounts of hair to achieve the flawless look.
For example, someone with thinning hair may need extra hair to cover their hairline.
This will make you look more natural and your hair will be thicker and more beautiful
than ever!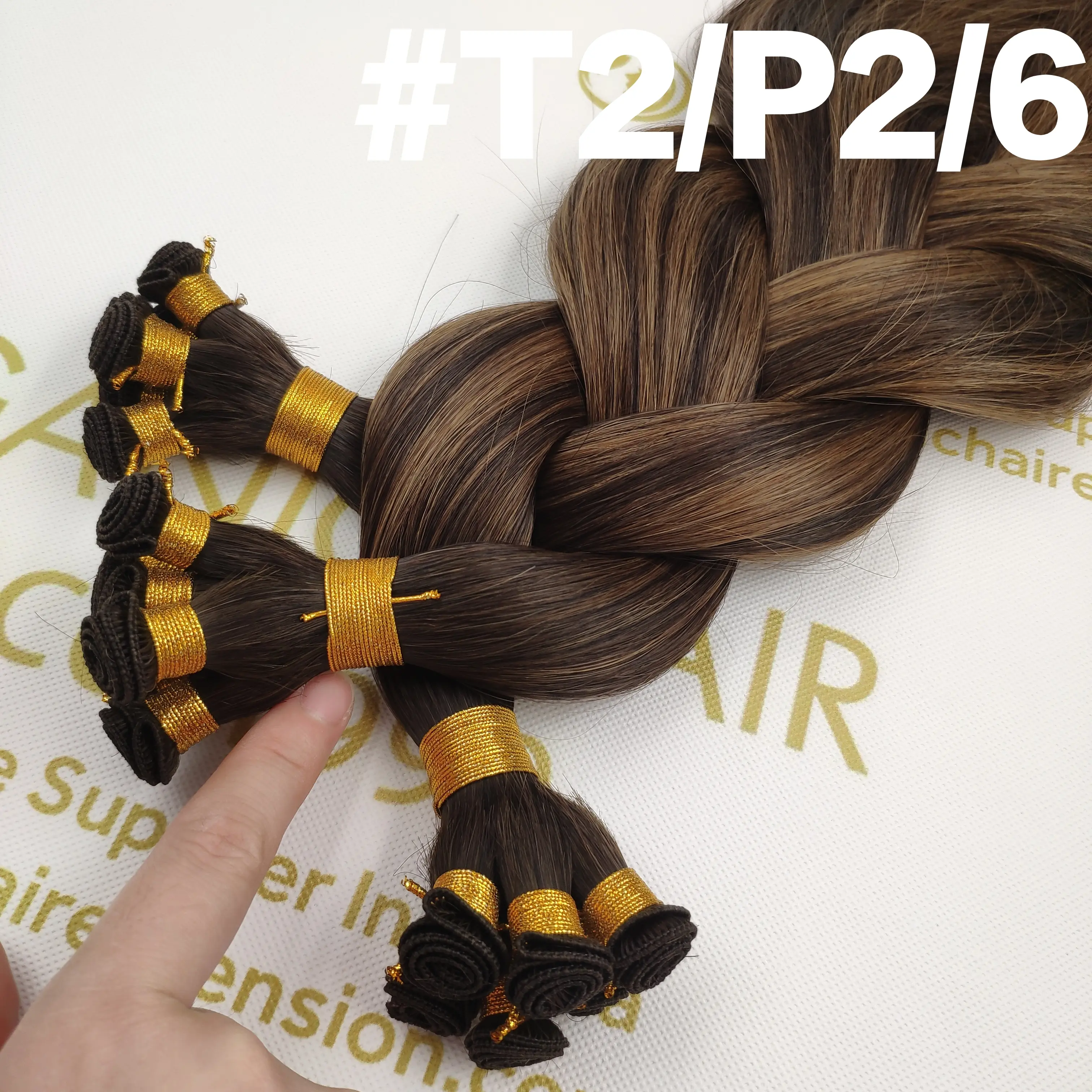 Will hand tied weft damage your own hair?
No, it won't damage your hair.
They differ from machine weft in that they are thicker and heavier, and usually pull your
own hair down, whereas hand tied weft does not.
Do you need my help?

Name: Candy
Email:sales05@organichairextension.com
WhatsApp:+86 15735178762 (24 hrs online)
Instagram: chenting4220