Hand-tied Wefts
Organic Hand-tied wefts are the thin wefts that are used for the Beaded Rows application method,
It requires no tape, glue or heat for application.
This method is 100% non-damaging, and the weft is strong and durable to reuse many time.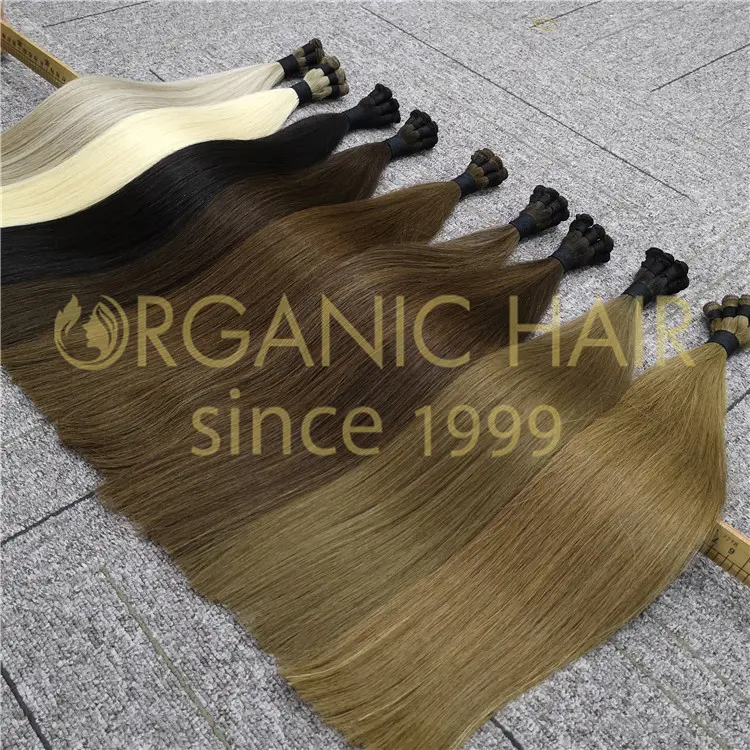 Hand-Tied Hair Featuring Proprietary Cut-Point Wefts
Common hand tied wefts are a collection of pieces that the length of weft is custom
and sewn by hand Pieces should not be cut on your own as they will unravel and become unusable.
But we also supply hand-tied wefts with cut-points.
Allows you to cut and tailor hand-tied extensions to your clients without the weft shedding or unraveling.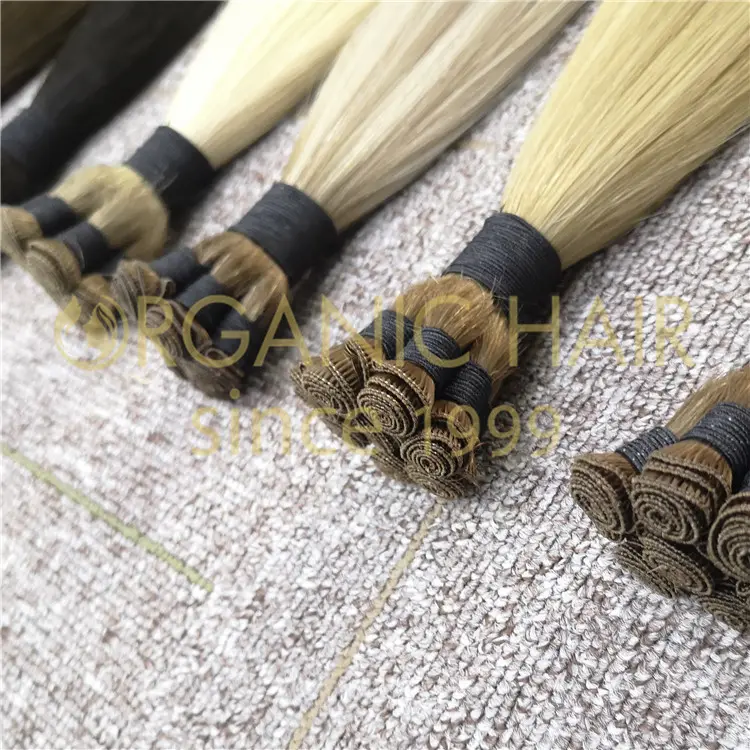 Double Drawn Hair

Extensions
We have single drawn hair and double drawn hair.
If you like the double drawn hair in the photo, please let us know.
We will customize it according to your needs.
If you like natural hair, please choose single drawn hair,it is more natural and it will be cheaper.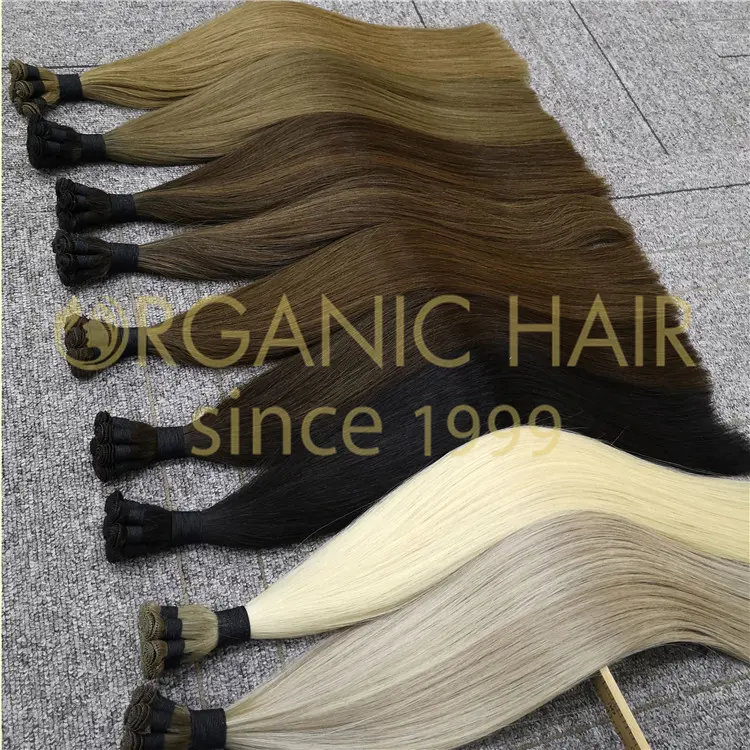 Single Donor

Hair
Our cuticle intact hair is cut from one single donor. We offer customized specifications and colors,
just like the hair colors in the photos are customized by our customers,
please let us know if you have your own color. Welcome to contact us to order sample.