1.Hair quality
Our hair use young single donor hair, the hair is strong and healty, the hair material hasn't been curled or dyed. We use advanced cold dyeing technology, the hair retains full cuticle, so the hair has a longer service life.
2.The thickness of hair
In the picture is our double drawn hair 30% thickness. We have supoer double drawn hair 40% thickness, double drawn hair 30% thickness, natural drawn hair 20% tgickness, single drawn hair 15%. Different thickness has different price, the thicker of the hair end, the higher of the price.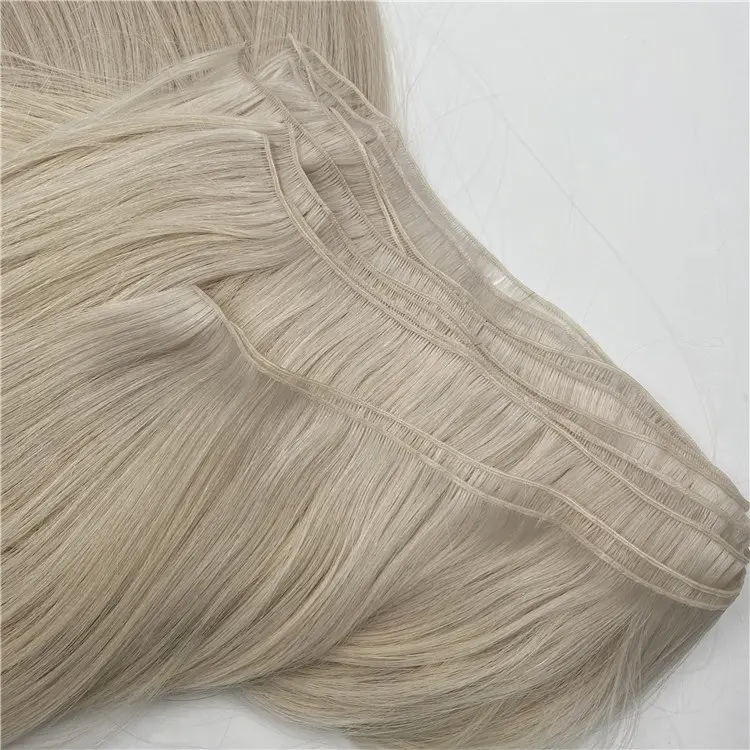 3.The genius weft
The genius weft is very similar with hand tied weft, genius weft can be cut at will without falling apart, no return hair.
If you are interested in our hair quality, please feel free to contact us:
Email: sales04@organichairextensions.com