Hair weft extensions are always popular
Many customers always like hair weft. But the hair wefts comes in many different wefts, such as, hand tied weft, machine weft, genius weft, seamless weft, flat weft, hybrid weft and so on. Actually, their installation methods are similar. Onr of the most popular is genius weft.
The advantage of Genius weft:
1. As thin as a hand tied weft
2. The price is cheaper than hand tied weft
3. It can be arbitrarily cut short without unraveling.
4. No return itchy hair
5. Machine Production Replaces Manual, production is faster.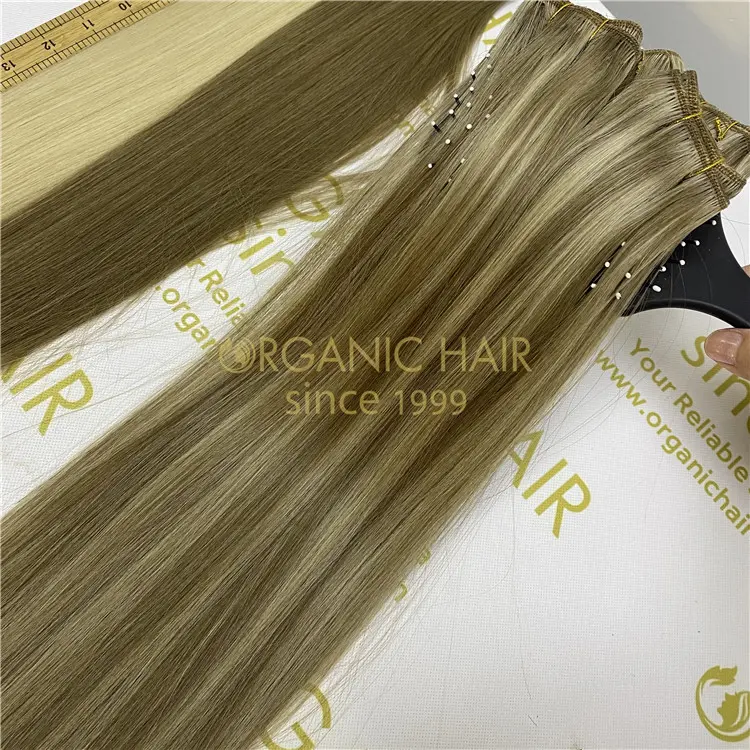 Long hair don't care

Our hair factory supply the best quality long hair. This is 30 inches hair in the picture. Many factories told you that the longer the hair is, the worse the quality will be, especially if the hair is a little dry and broken. But our factory has the best raw materials and the most advanced dyeing process to produce the most satisfying luxury super long hair.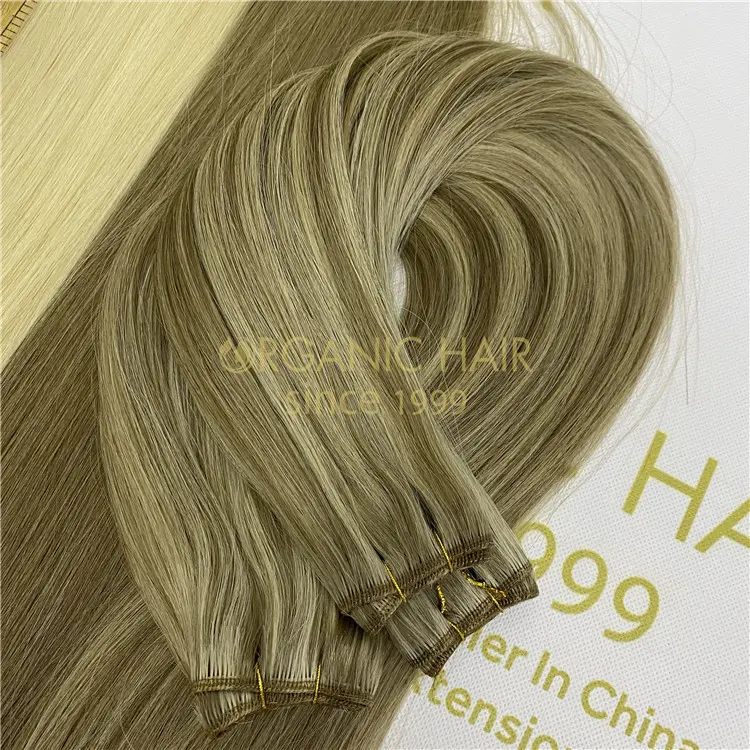 What's the light piano color?
Normal piano color is two-color ratio is 1cm:1cm, but some clients don't like it, they think it is too wide, Light piano color is more popular than normal piano color,light piano color,two-color ratio 7:3,the distance between two colors shall not exceed 0.6 cm,some clients choose do 4-5''rooted color on the hair top.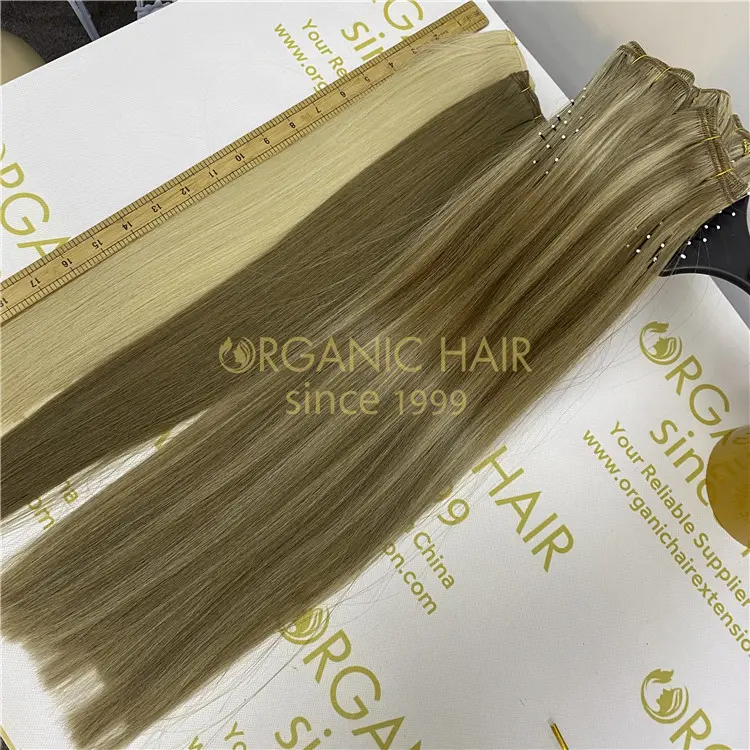 If you are interexted in our hair, please fell free to contact us:
whatsapp:+8613061342336
Email: sales04@organichairextension.com