Genius weft sells very well!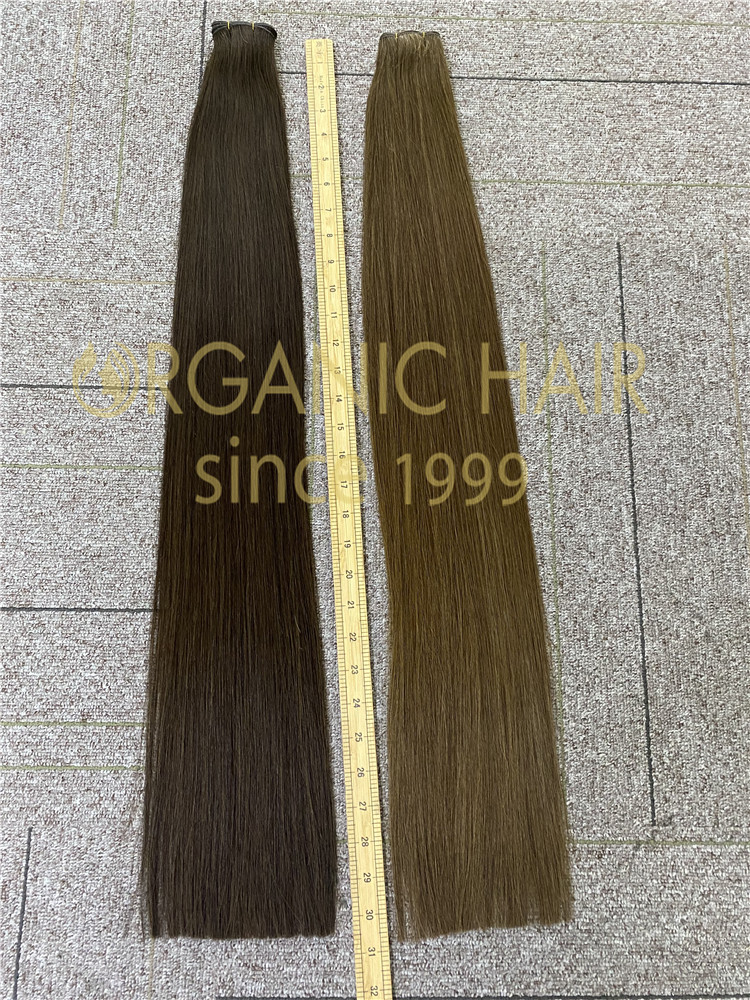 Our hair factory supply the best quality long hair. This is 30 inches hair in the picture. Many factories told you that the longer the hair is, the worse the quality will be, especially if the hair is a little dry and broken. But our factory has the best raw materials and the most advanced dyeing process to produce the most satisfying luxury super long hair.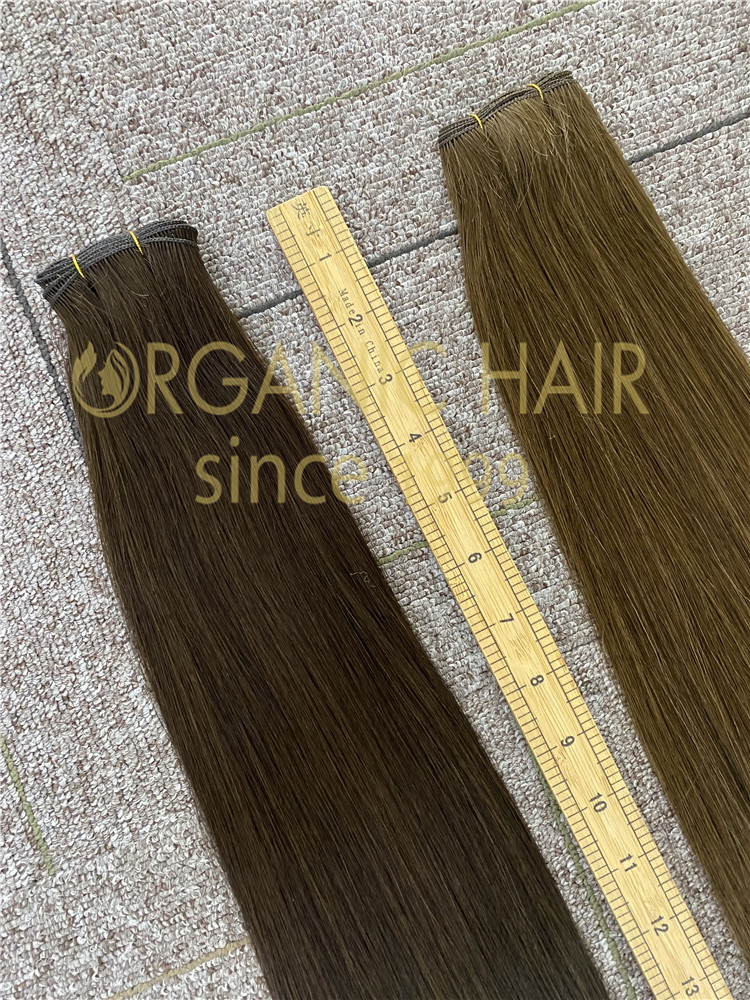 You can see this is very thin hair weft, this weft can be cut at will without falling apart.
The specification of genius weft:

hair length 14'' 50g- 34'' width
hair length 18'' 50g- 32'' width
hair length 22'' 50g- 30''-32'' width
hair length 24'' 50g- 30''-32'' width
This is our regular specification, 100g per pack, 2 pieces per pack.
We can customize the weft of 11''-12'' width, 5 pieces per pack according to your requirements.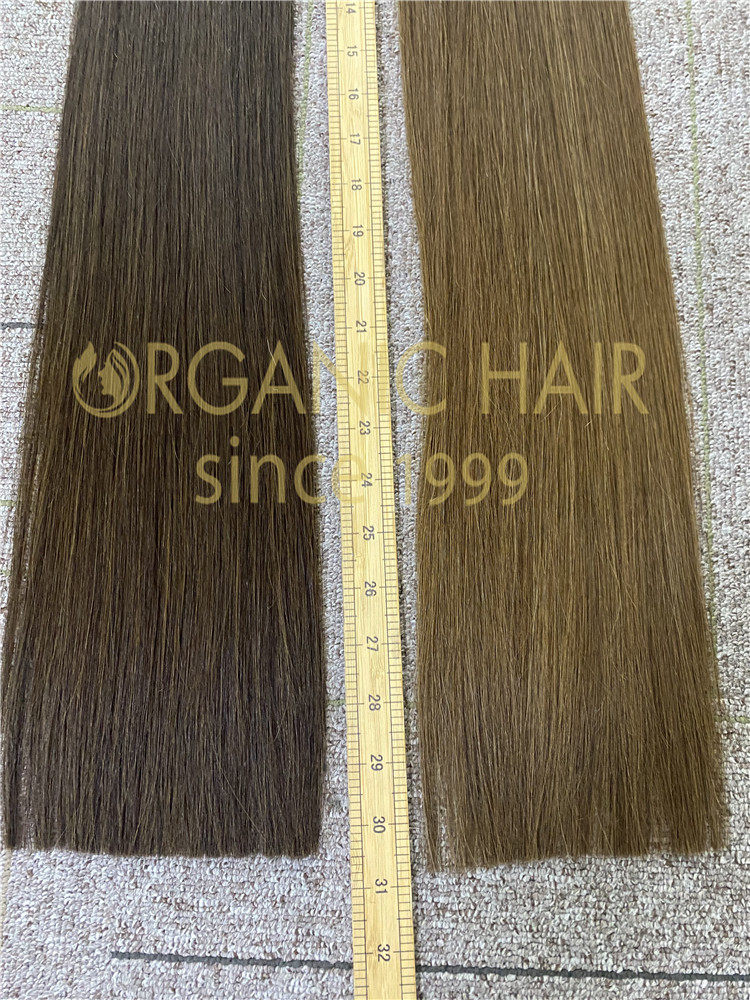 About the thickness of the hair: we have 15% 20% 30% 40%, we have three different thicknesses,we can adjust the proportion of long and short hair in each pack according to your requirement, such as,no short hair below 10 inches in one pack.
Organic's hair is the best quality, not only in the raw materiais but also in the production process is the best. We use the best remy hair metarial, the hair cut from one girl, no any mixed,we use advanced Korean cold dyeing technology, compared with the hot dyeing technology of other factories, we are 99.99% harmless to the hair, hair washed more than 40-50 times and it is as shiny and smooth as new hair and the color more beautiful.
We supply custom color ring and custom packaging service, If you have any ideas about building your own brand, you can contact us. We believe that with our joint efforts, your business will be further improved.
Contact Robin:
whatsapp: +8619653287754
Instagram: @hairextensionsupplier.rb
Sales04@organichairextension.com