1. Why Organic hair factory supply the best quality on hair market.

Organic hair factory is the first factory to produce cuticle hair products with rich experience and guaranteed quality. We were also the first factory to install machines to replace manual labor on the production line.
We imported dye materials specially use in hairs,it's different with other which are actually for dying garments. We are using the most advance technology of cold dye method from Korea (hot dye in other factories), which makes the hairs more natural and durable in both look and wearing. The Cold dye method can guarantee the preservation rate of haircuticle above 90%.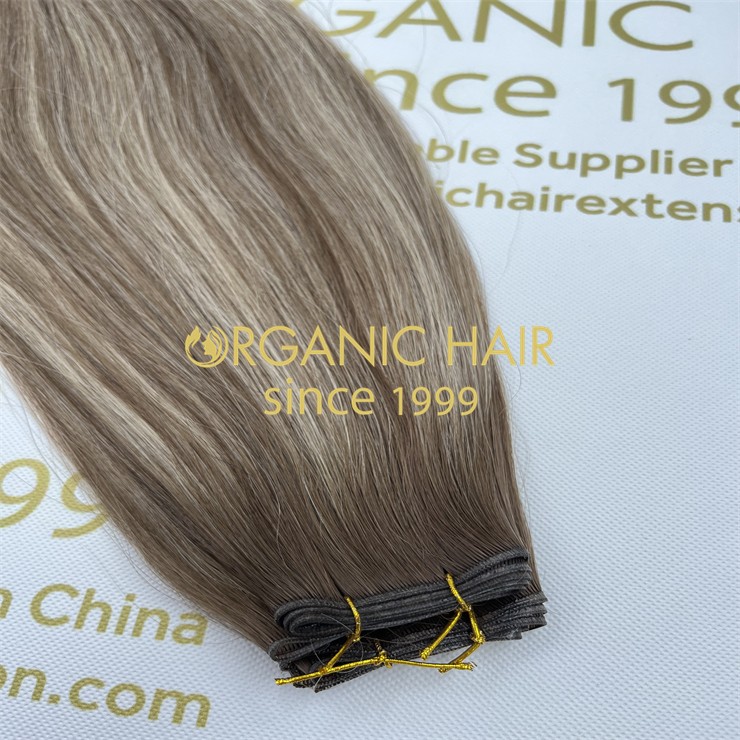 2.Genius weft has advantages over traditional weft.

The genius weft is the most populal weft in 2022,It is skinnier and more lightweight than hand tied wefts, you can cut them at anywhere unraveling .Organic hair factory supply Double Drawn 100% cuticle Remy Human Hair. This means they are thick at the bottom for a full look.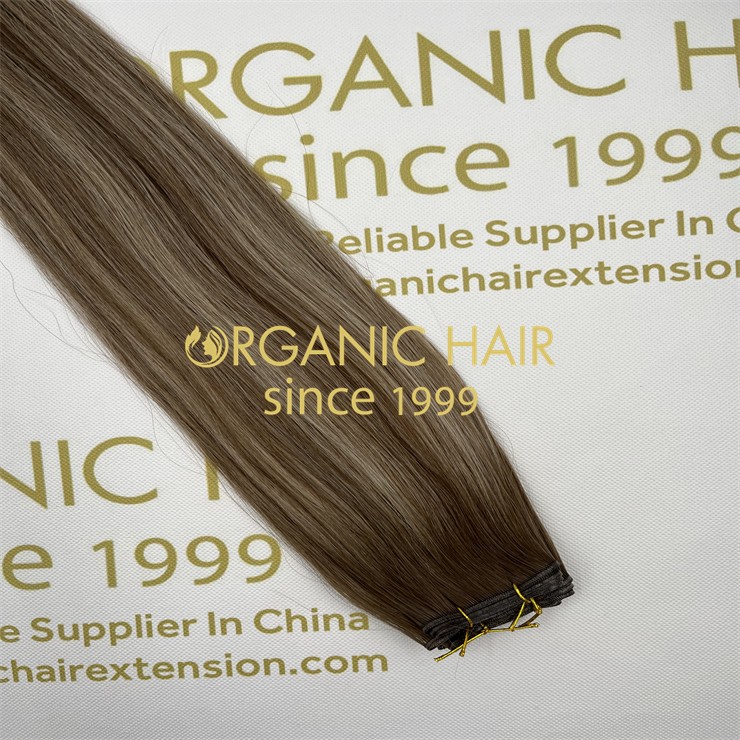 3.

Organic Professional salon hair line
We use professional salon hair dyes that are different from industrial dyes. After a gentle 10-20 day hair dyeing process, this process ensures that the hair will not be damaged, and the color will not fade quickly.So Organic machine weft hair is tangle-free, no break, it can be reused for over 12 months.
Organic professional salon line is guaranteed to be of the highest quality, custom colors, and packaging.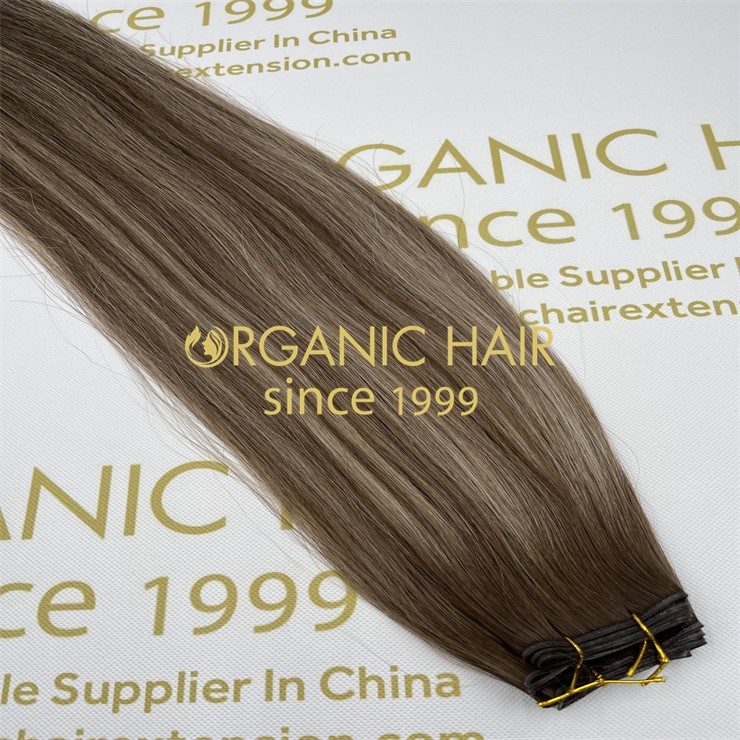 If you want to get custom samples, contact me.
Tel/Whatsapp: +8615066867892

Email: sales08@organichairextension.com