Hand tied hair extensions are one of the most popular extensions today, with increase fullness and length that do not require tapes,glue, heating or other chemicals. We are Qingdao's largest hand tied wefts manufacturer, offering the highest quality cuticle Remy hand tied wefts.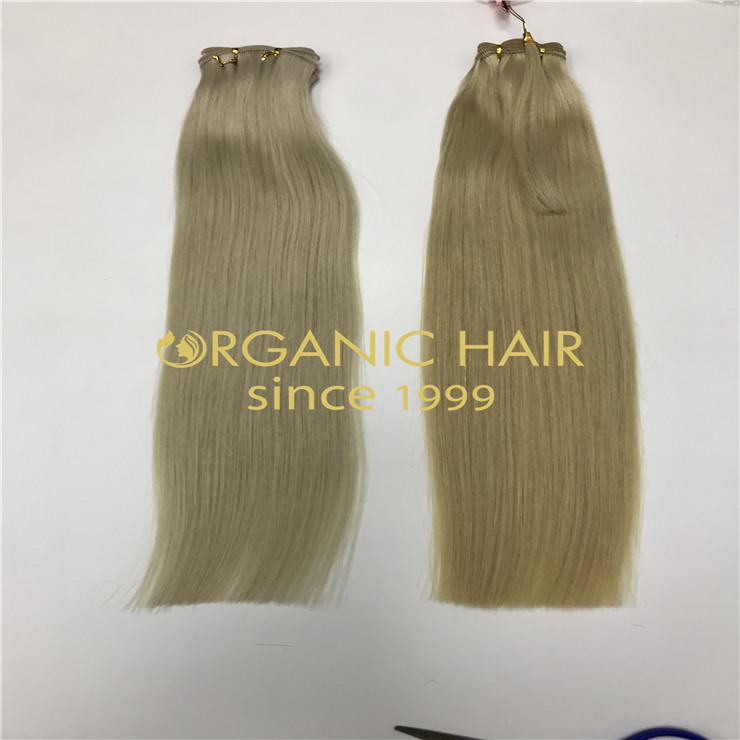 1.About Double Drawn Hair
Double drawn hair means that we have removed the shorter natural layers in the hair , making it very thick from roots to ends,The hair will be from multiple donors to ensure there is enough hair of the longest length. The process of creating double drawn hair is expensive and time consuming.
Make sure stylists do not cut quite a lot hair to create layers and reduce expensive costs. we create a middle between single drawn hair and double drawn hair. We keep the cuticle live in the same direction and ensure the hair is thick and lush.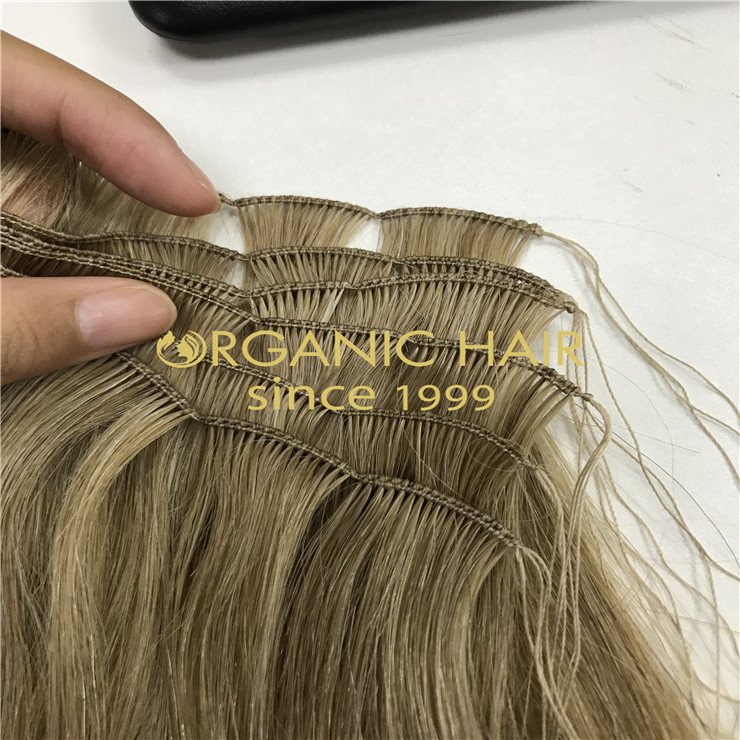 2. About Hair Colors
Our Hair is bleached (only if necessary) and coloured to reach desired shade. Our factory does not use acid baths and/or harsh chemicals which are typically used to process hair extensions. Instead, we use the same colouring processes that your stylist would use in salon - just at a larger scale. This ensures that the integrity of our hair extensions are not compromised.
We accept color customization, and you can customize blends and ombre, even different percentage.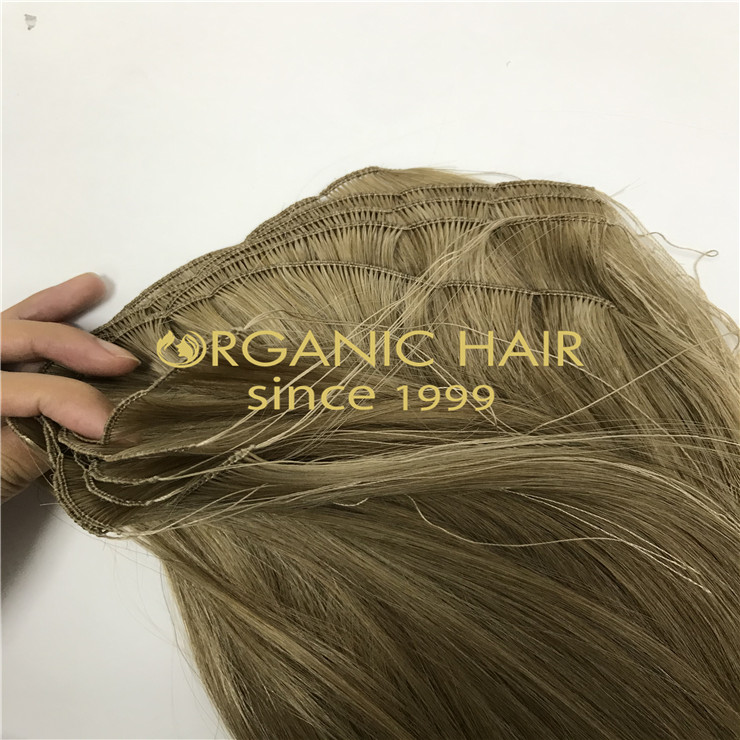 3.Custom hair extensions
This is 18inch hand tied wefts packaing in 113grams,total 8 wefts,10 inch wide each weft.
we take custom orders on you requests,packing in different weight and you can specify cut -points location.
Contact us get Business support :
WHATSAPP +8615066867892 (24 hours online)
EMAIL sales08@organichairextension.com