1.Advantages of the genius weft
genius weft is a new popular product, because it has the same thickness as hand tied weft hair, but it can be cut at any point, and the hair does not fall out, which is its biggest advantage.It is soft and can stack up to 6-8 layers on one row.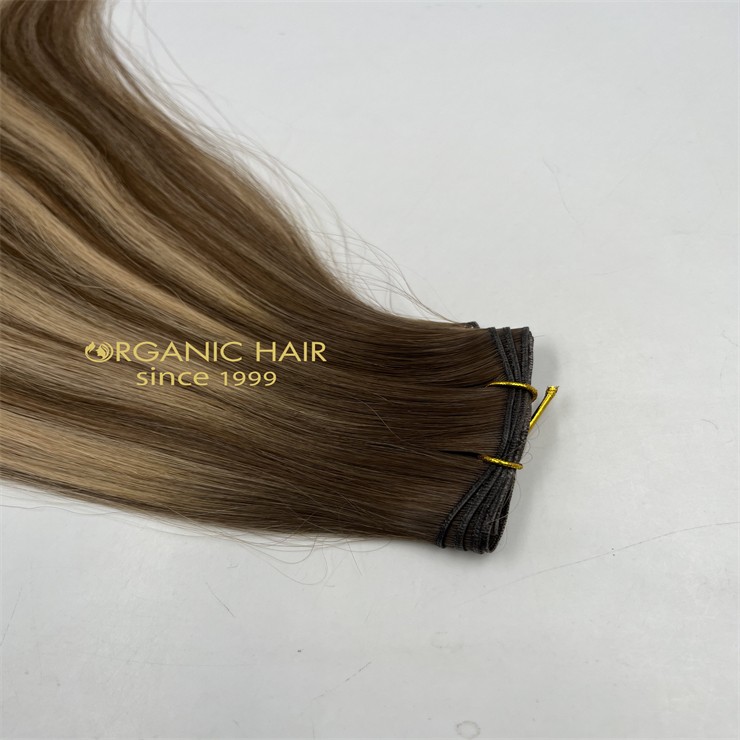 2.The thickness of genius weft

From the picture you can see that the band of the genius weft is only 1.2mm wide and about 1mm thick. This thickness is similar to the hand tied weft. Compared with the flat weft and the machine weft, it has no folded bristles and has a narrower band. our hair no shedding,and tangling.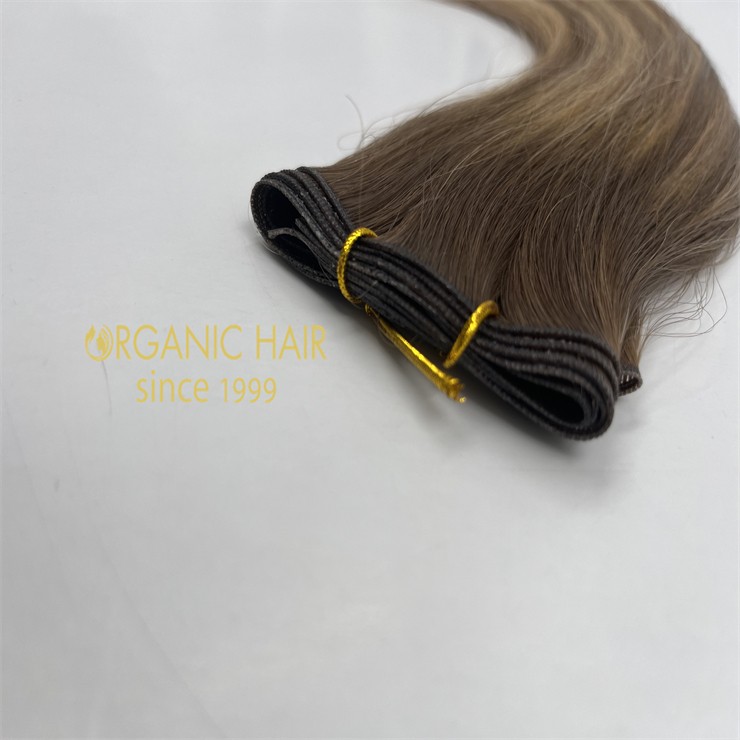 3. Brown Sugar color and Roasted Almond color
Brown Sugar color and Roasted Almond color are very popular colors,we use professional imported dyes for hair dyeing, which is different from most industrial dyeing,advanced cold dyeing technology that does no harm to the hair and retains 100% of the hair's cuticle.Our hair washed more than 40 times is the same as new hair, with luster, supple.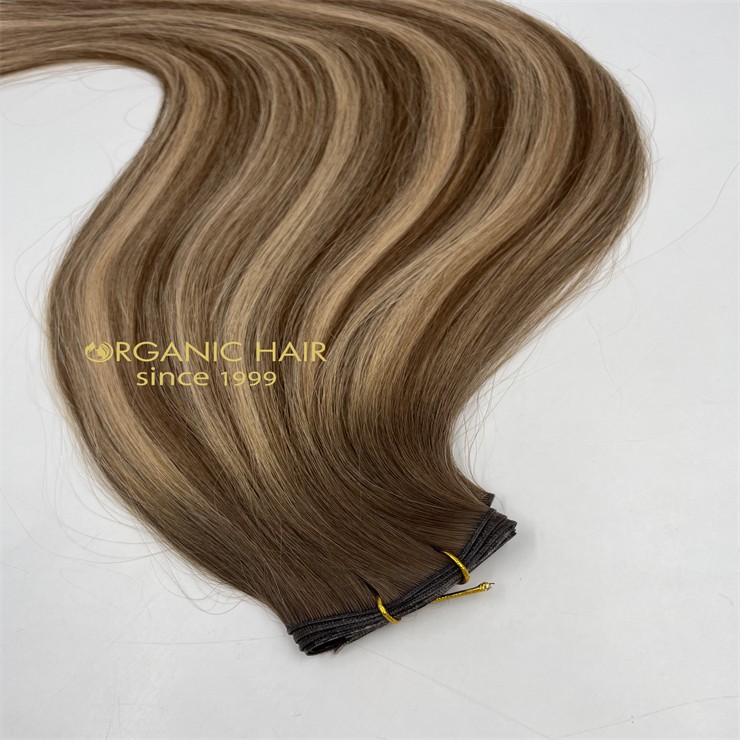 4.Organic hair is full cuticle remy hair
Organic genius weft hair is double drawn, we make sure it's thick enough from top to end, and the raw material comes from a single donor,we use a proprietary process to ensure the cuticle remains intact and aligned throughout the entire coloring process,this type of hair is healthier and can absorb the nutrients in hair care products, so the hair will not dry or break easily.it can be uesed to 18months with proper hair care.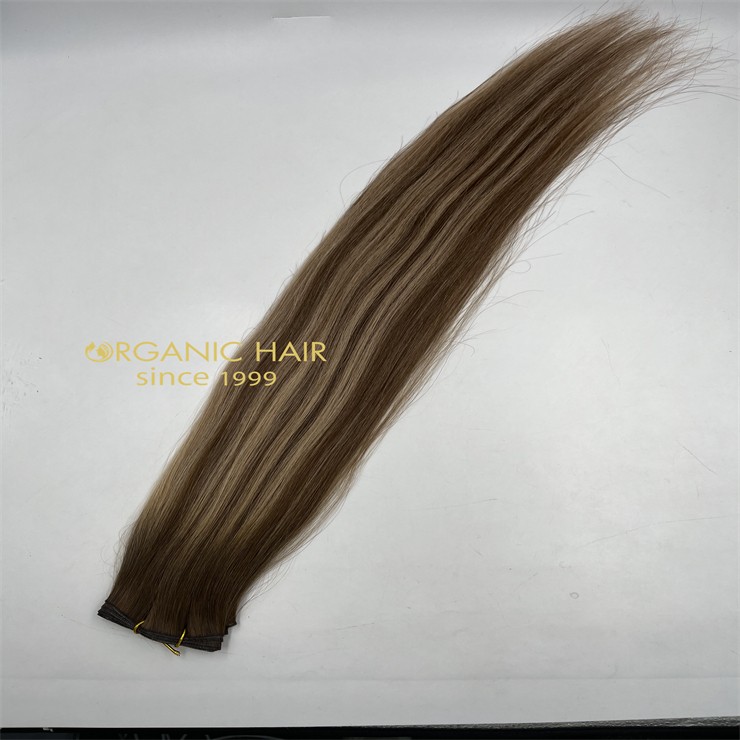 If you want to order genius weft sample hair,please email or whatsapp to contact us.
Email: sales08@organichairextension.com
Whatsapp: +8615066867892