The nursing method of hair wig H31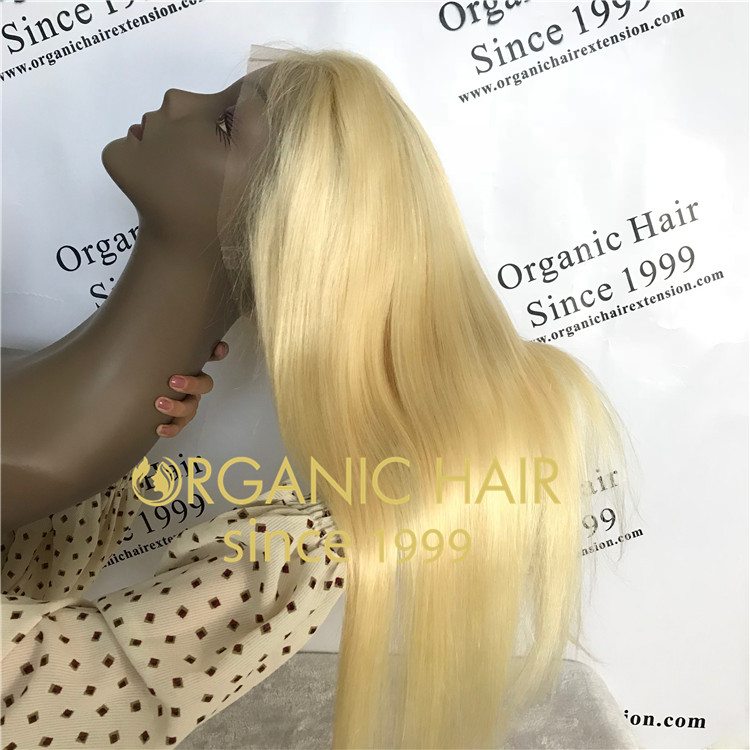 A 100% human hair wig can be trimmed and dyed just like a human hair according to the user's requirements, and the hair can be arranged in a satisfactory way.Use a chondroplash brush and a large wooden comb with thin teeth to gently comb your hair.If need not use temporarily or before sleeping, want to cover wig head to take off, arrange, can use hairpin press ripple direction clip good fix;Also can use professional hairpiece to stand up to put wig, put ventilated place.
A human hair wig should be washed every 7 to 10 days.Before washing, should use thick tooth soft brush or thin tooth wood comb to comb gently from top to bottom, dirt, dust brush clean.Then put the wig in dissolved in the warm water with detergent (water temperature of 25 ~ 30 ℃), soak for 10 minutes after the wig gently rinse, rinse available comb to stick section on the wig.

Attention, must not put wig in the water to rub, in case the wig falls off and break hair.

The final reoccupy clear water will be a wig is rinsed clean, wipe gently with a dry towel blot the moisture on the wigs, wig with a little hair cream, hanging in a ventilated place dry, reoccupy hair curler fixed or finalize the design.If not used frequently, it must be sealed in plastic bags.
If you want to know more about our hair extensions, please click :
Halo Hair Flip In Hair Extensions
Contact us to get more info from us !
Mail : Sales08@organichairextension.com