Something you should to know about halo hair V107
What is halo?
Halo hair extensions are accessories designed to either give extra length, volume or colour to your own hair. The halo hair extension is a revolutionary design. No clips, no glue, no tape. Halo hair is easy to apply in seconds and style in moments.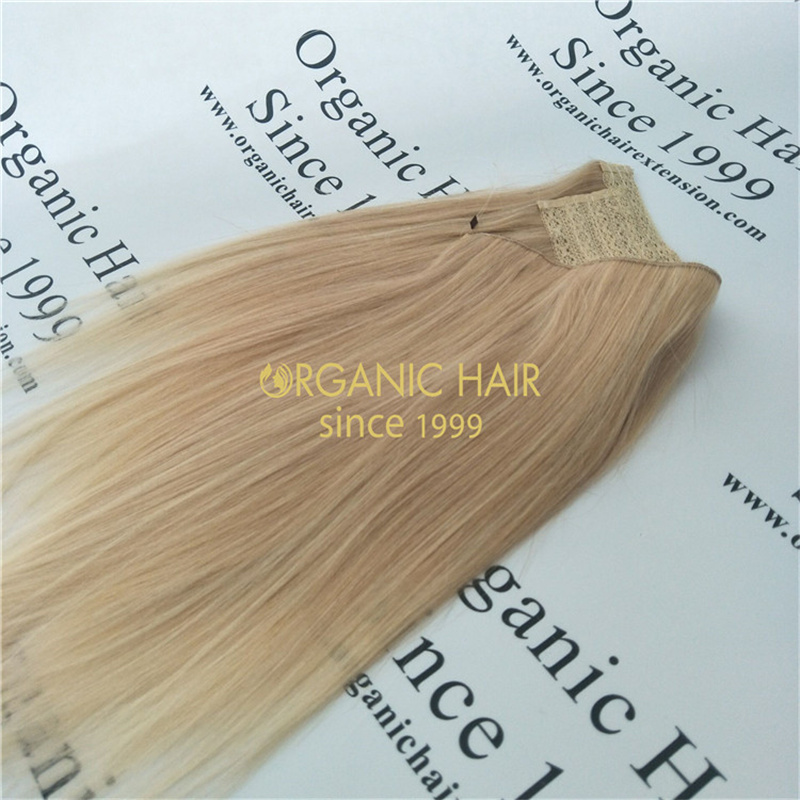 How to fit your extensions?
1. Make sure hair is dry and tangle free. 2. Place the Miracle Wire 1-3 inches behind your hairline. Holding your index fingers on either side of the weft, use your thumbs to slide the back of the weft down to the occipital bone. 3. Working your way around the head, pull all natural hair sitting above the weft out and over with the tail end of your comb.
Halo hair extensions is custom fit and sits on top of your head. The miracle wire sits about an inch to three inches behind your hairline and the back of the hair extensions slides down just at or on top of the occipital bone. The perfect fit will be snug and comfortable and will ensure no movement of the extension. After you gently pull your hair out and over to cover your entire halo hair, including the miracle wire, the weight of your hair lying on top of the halo, will keep it secure and in place. You will be able to shake your head without your extensions coming off.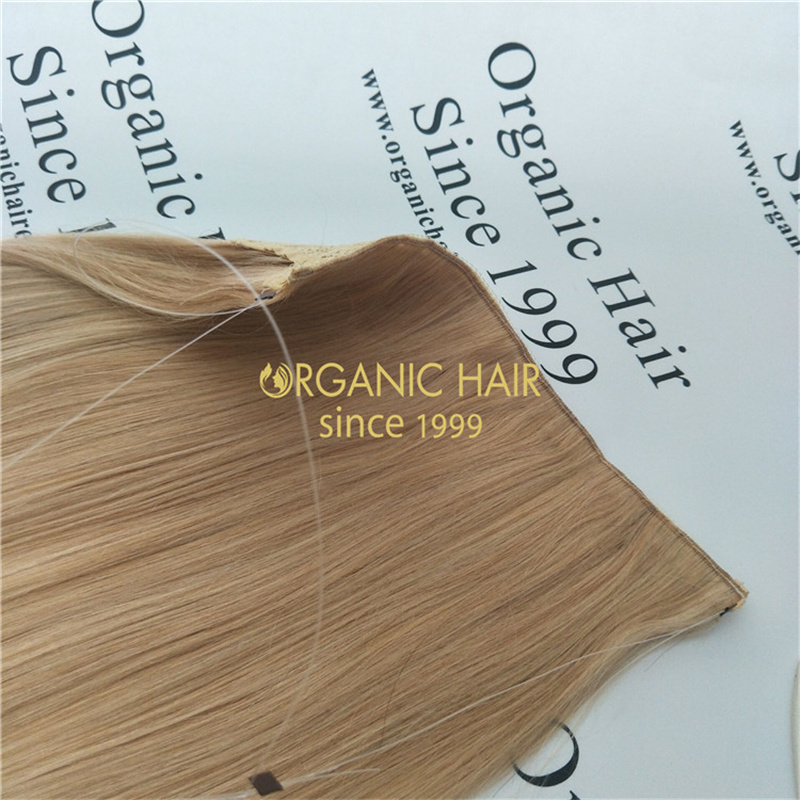 Can I sleep with my halo hair extension?
Since halo extensions are so simple to remove and put back on, we recommend that you remove your extension and hang it up before going to sleep to best preserve its custom style. Then you can quickly and easily wear halo extension again upon waking. In the event you may fall asleep while wearing your extension, it will not harm your natural hair or your extensions.
Contact us and let us begin the journey! Come on!
Name: Vicky
WhatsApp:+86 17862986500
Instagram: organichairextensions.vicky