Something of micro ring hair extensions you should know V116
Micro ring hair extension is the latest technique to apply hair extensions by using micro rings instead of glue to attach the extensions. They are lightweight, easy to use and very safe for natural hair. Whether you wish to add length to your hair, make your hair look thicker, change your hairstyle or add colour highlights, micro loop hair extension is a great long-term solution made from top quality 100% remy human hair.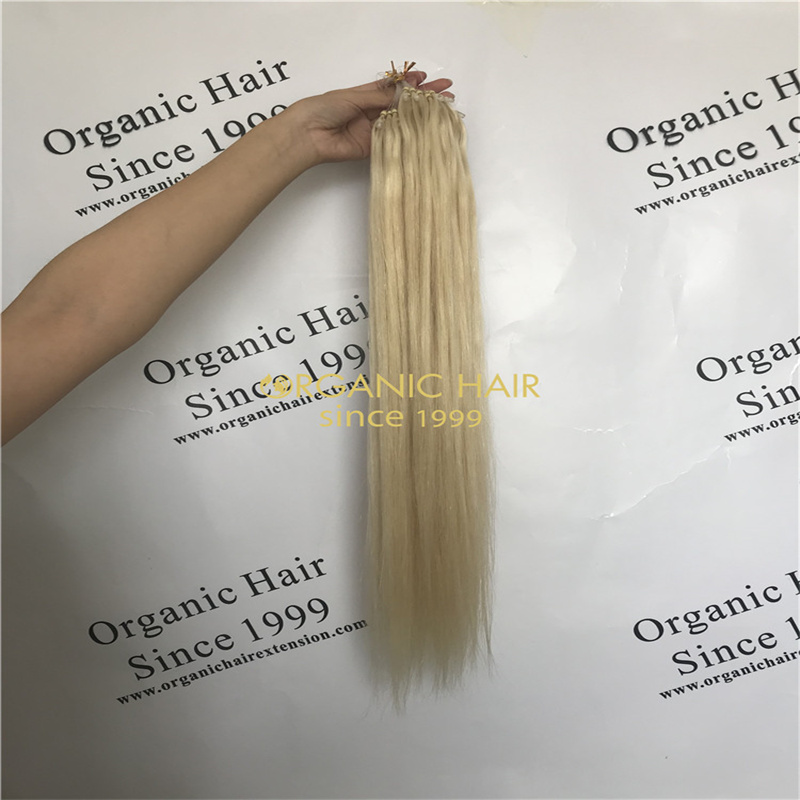 How to apply micro ring hair extensions?
1. Make sure you have clean, dry, and straightened hair.
2. Take a section of a few strands of hair. This should be half the volume to the same size volume of the hair extension. Clip the remaining hair out of the way. Place the hair extension loop on the end of the micro ring pliers.
3. Feed the strand of natural hair through the clear loop. Pull the tab at the end of the loop so that the hair completely comes through the micro bead towards the scalp. Make sure you leave a small gap of around 1cm from the scalp so it is not too close to your skin.
4. Use the pliers to flatten the micro ring and ensure it is closed. Be careful not to press too hard as this can damage the hair. Repeat the process across your head, one row at a time.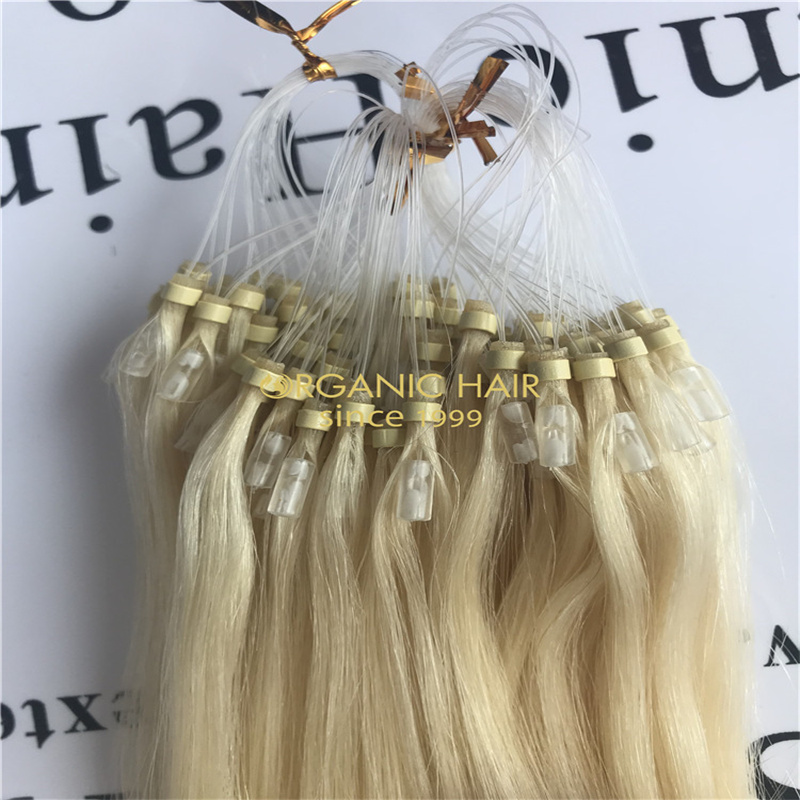 Contact us and let us begin the journey! Come on!
Name: Vicky
WhatsApp:+86 17862986500
Instagram: organichairextensions.vicky