Professional factories provide you with luxurious hair C0101
The samples show: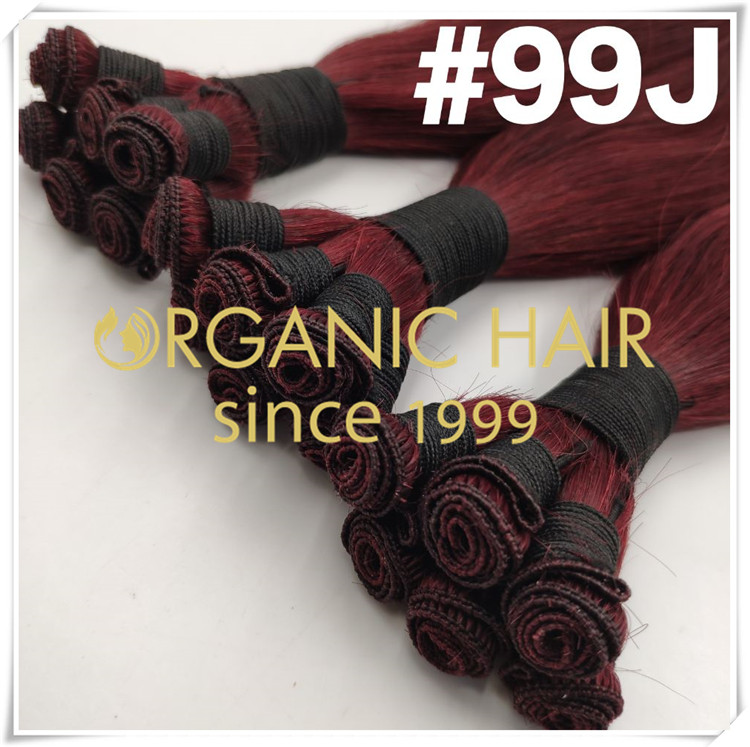 Specific description:
Color: #99J.




Length: 22 inches.




Weight: 120g.




Hair quality: Single Donor Silicone Free Cuticle Intact Hair.


Specification:

120g/pack, 20

g/weft,6 wefts/pack,12 inches width /weft.
Texture: Straight hair.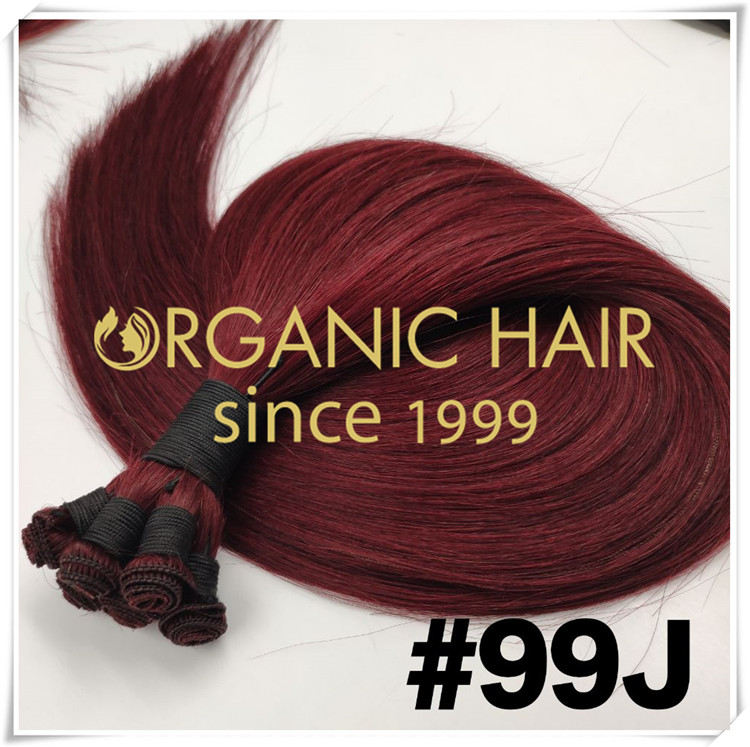 Color selection:
More and more people are opting for more vivid colors, such as red, blue, gray, etc., than the common blonde hair. Also, we can customize the colors based on any solid colors, such as Piano color, Ombre color, Balayage color, etc. You can even send pictures for us to customize. We are very confident in color customization.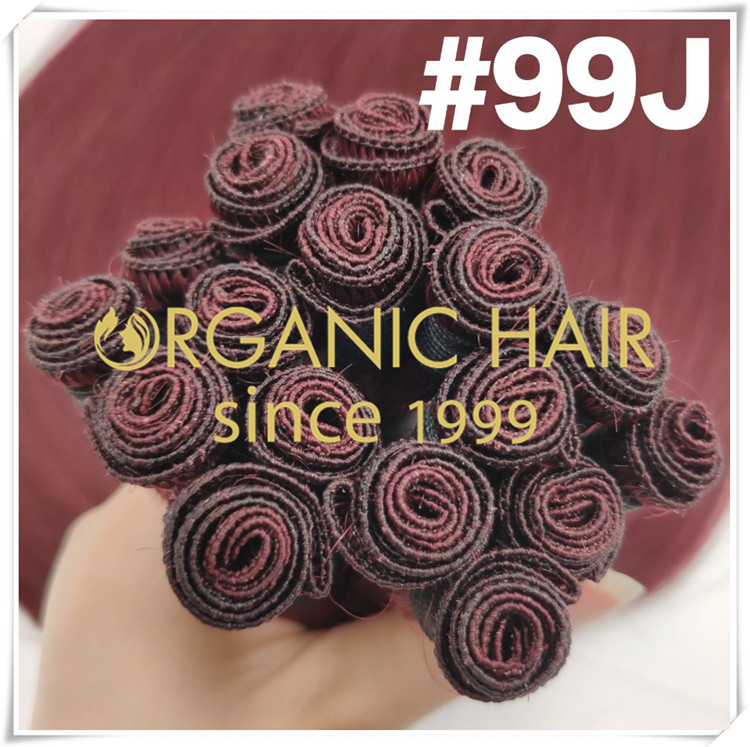 Other details:
In addition to the specifications, as professional hairstylist knows, the most obvious disadvantage of Hand Tied Weft is that it cannot be cut, but now we can brush a thin layer of glue on the weft, which is completely invisible. It does not affect the comfort of wearing, but it can be cut.
What's more, the weft wire can be gold, silver, black, etc., you can tell me your requirements.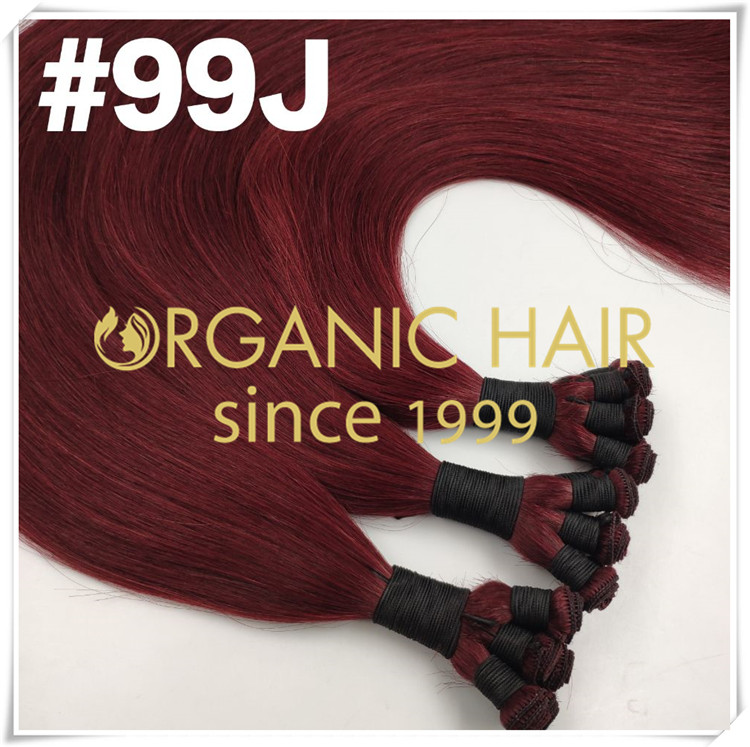 Quality Assurance:
Our hair can be worn for at least 1 year, as long as you take good care of it.

Of course, it has all the shortcomings of our own hair, such as slight fading, hair after a slight knot, etc. Besides, if you have any quality problem, you can feedback to us at any time.
Do you need my help?

Name: Candy
Email:sales05@organichairextension.com
WhatsApp:+86 15735178762 (24 hrs online)
Instagram: chenting4220