Hand tied weft hair, thin band
Creating the thinnest weft possible
Hand tied wefts are that the hair is woven together by hand by an actual person by hand. They are seamless because they are hand made and extremely flat, making them good for those with fine or thin hair. Having them created by hand is what makes them so seamless. Hand tied wefts are perfect for individuals who love the idea of having, thick hair but are worried someone finds they ware extensions.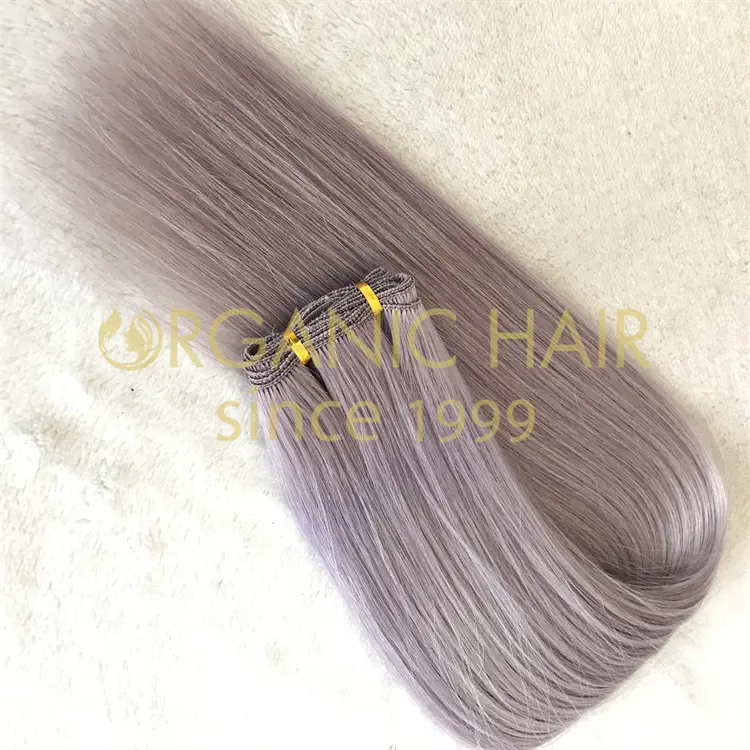 Why to choose hand tied weft

They are hand made and extremely flat, so they are easier to blend into your natural hair, and harder to detect if someone touches your head.
Hand-tied wefts will fare longer and stay as full as they were when they were first purchased.
There is absolutely no use of harmful chemicals or heat, they leave absolutely no residue. You do not worry that hand ed weft will damage you natural hair.
Remy hair hand tied weft extensions
Hand-tied weft extensions are made by high quality single donor human hair frm young girls. These hair extensions are last at least 24 months with good care. The hair extensions are not tangle and shedding after washing repeatedly. Single donor remy human hair is recognized as the best raw material on the market, our hair extensions are made the best material. Quality assurance。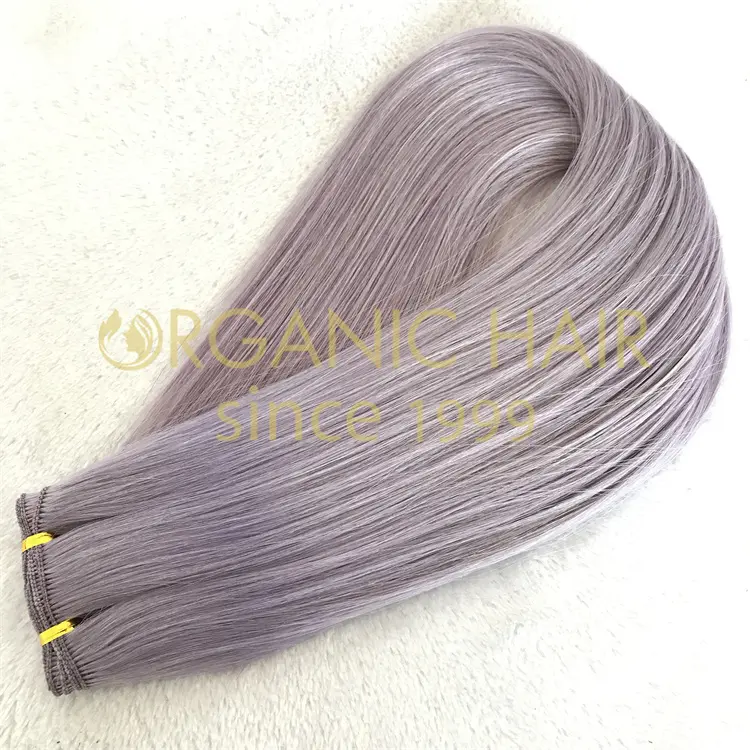 Note
Because the weft extensions are tied by hand, they cannot be cut to any desired length. If you cut hand tied wefts they will unravel, so if you do cut them it is important to seal the ends with a strong liquid glue.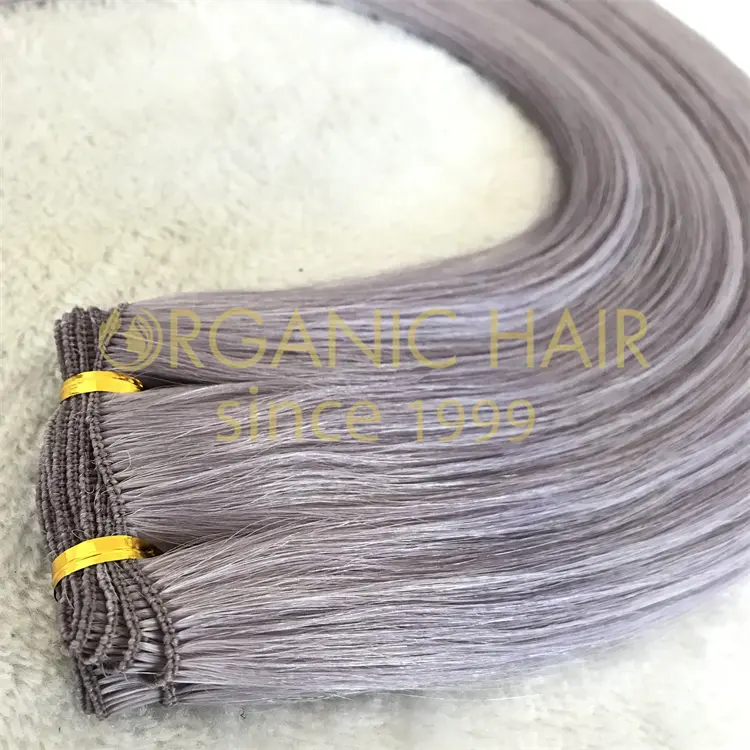 Welcome
The amazing quality hair you love and trust now available here. Different lengths and colors, excellent product and satisfactory price.
Whatsapp 0086 17862986500
Email: sales09@organichairextension.com