1.Where does the raw material of organic hair come from?
We collect raw hair from all over the world, all hair is ethically sourced, and girls who sell their hair are paid fairly. Our hair comes from Slavic, Mongolian, Indian, Chinese, Brazilian.The cuticle of the hair is always in the correct direction.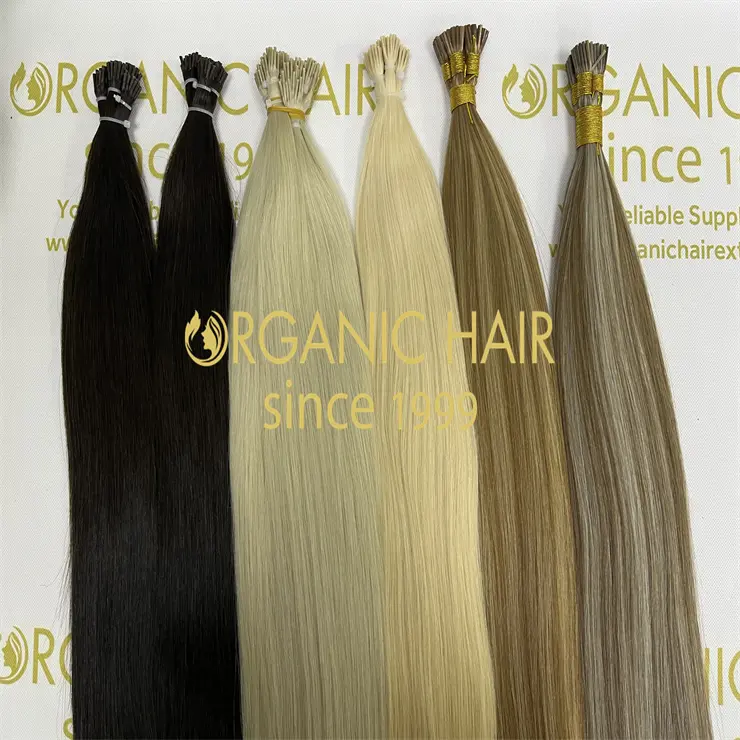 2.Organic I TIP hair can be reused for more than 8 months.

We use gentle dyeing technology without damaging the cuticle, retaining the moisture and nutrition in the hair, so that the hair can be used for more than 8 months, and proper care of the hair can even be used for 1-2 years.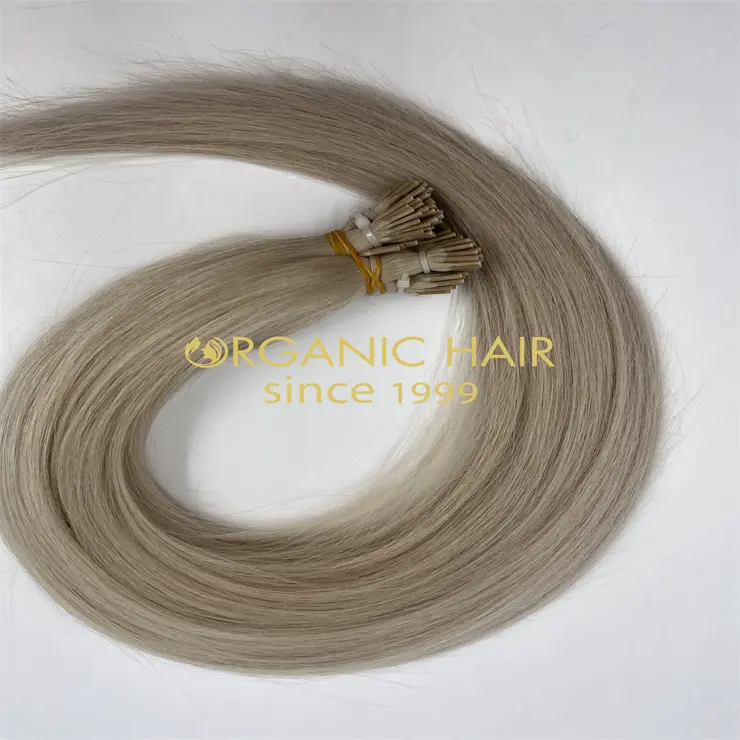 3.Features of Organic I tip hair extensions.
1.Authentic Italian Keratin
2.Tip part is very exquisite, very small
3.Durable and no shedding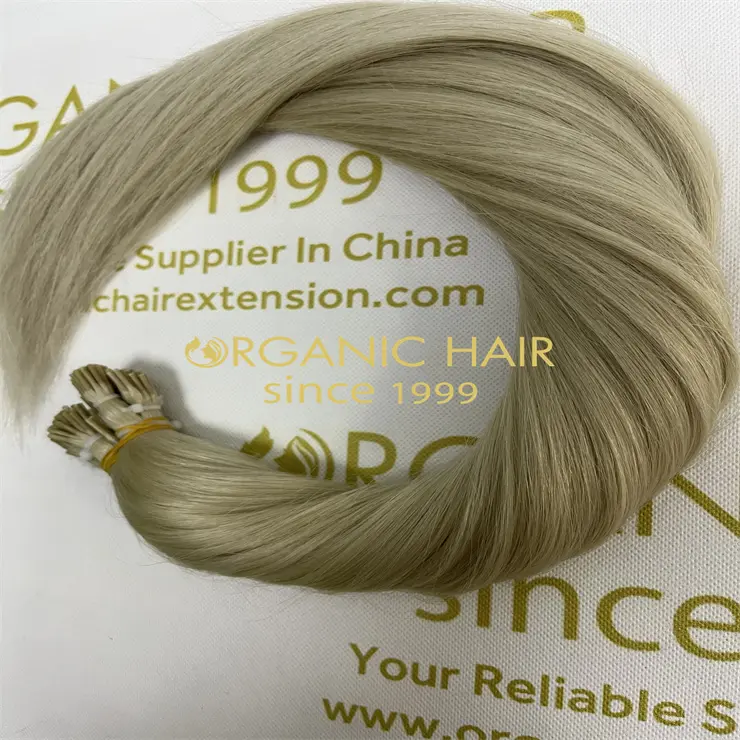 Wholesale i tip human hair extensions can be purchased from well-known hair extension manufacturers and distributors in China. Buyers are required to provide authentic and reliable source certificates from the manufacturer, and confirm that the manufacturer has sufficient inventory, preferential policies and quality assurance. For wholesale. At the same time, it is also necessary to understand the product characteristics of related products before purchasing to ensure that the products obtained in wholesale meet the requirements of customers.
For example, if you want to purchase i tip hair extensions, you can tell us what material you want and how much you need. Because the price of our i tip hair extension is wholesale price, we will only make a profit after your purchase quantity reaches a certain amount. Of course, to support your hair extension business, we can also wholesale an i tip hair extension to you.
Sample order please contact to
Tel/Whatsapp:+8615066867892

Email:sales08@organichairextension.com