How to care for your hair extensions V114
Hair extension aftercare is very important for you. So, how do you care for your hair extensions, after they have been fitted?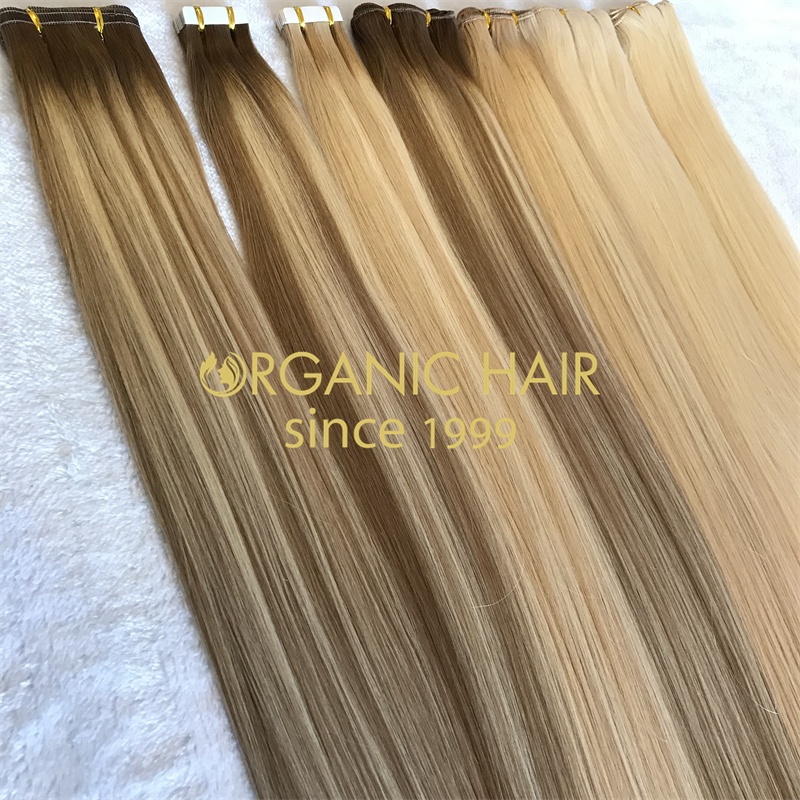 Brushing your hair extensions. In order to avoid pulling your extensions out or down, start off at the bottom. Using a soft-bristled brush, gently brush the tips of your hair, before moving on the centre, being careful not to snag the base of the hair extensions themselves, before moving from your scalp downwards.
Sleeping with your hair extensions. You should braid your hair before going to bed. This will stop the hair from dragging across the pillow during the night and causing breakages and frizzy hair extensions. If your hair is short, you can also place a shower cap over your head to protect your new hair.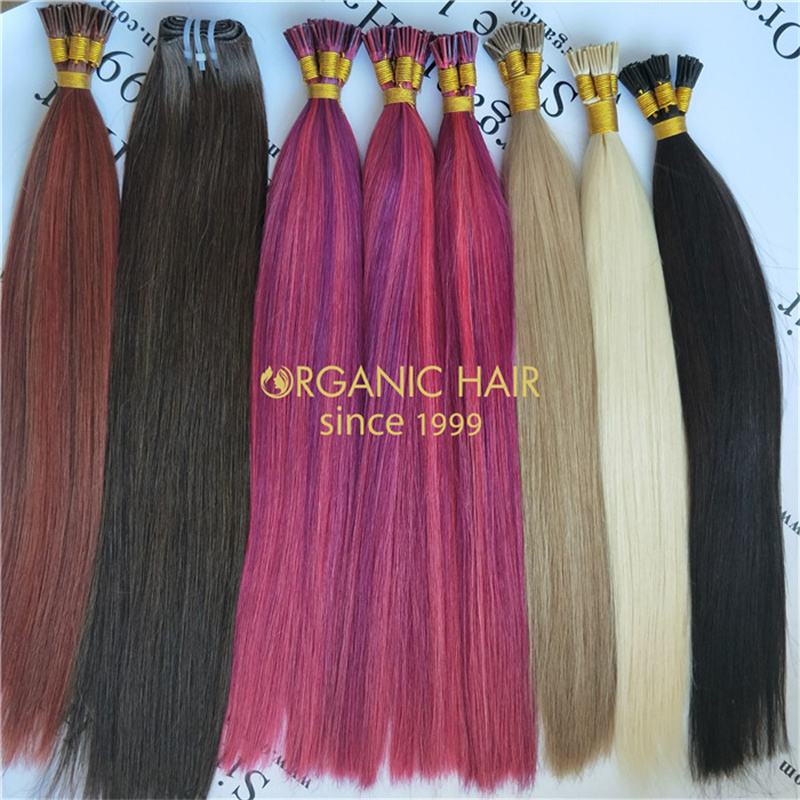 Washing your hair extensions.
Brush your hair before getting in the shower.
Try to avoid tipping your head forward, as this can cause the extensions to become tangled. Instead, allow the water to naturally run from the crown to the tips.
Focus the cleansing on the roots of the hair, allowing the shampoo to be rubbed against your scalp in small circular motions.
The mid-section and tips will be cleaned as the soap runs through your hair, so you don't need to focus on this area.
Ensure the bonds of the extensions have been thoroughly rinsed clean before moving on to conditioning.
The conditioner should focus on the mid-section and end of your hair extensions. The scalp of your hair will be naturally conditioned with your natural oils, so leave this area be.
Drying your hair extensions. Gently squeezing the water out, beginning at the crown and moving toward the ends, with your towel can be more than enough to get the majority of water out. Doing this will help avoid your hair extensions matting and breaking. It is best to leave your hair to air-dry. If you prefer to blow-dry your hair, keep your dryer on low and try to keep it facing downwards.
Contact us and let us begin the journey! Come on!
Name: Vicky
WhatsApp:+86 17862986500
Instagram: organichairextensions.vicky