Hand tied weft:the Best Hair Extension Method on the market C018NEWS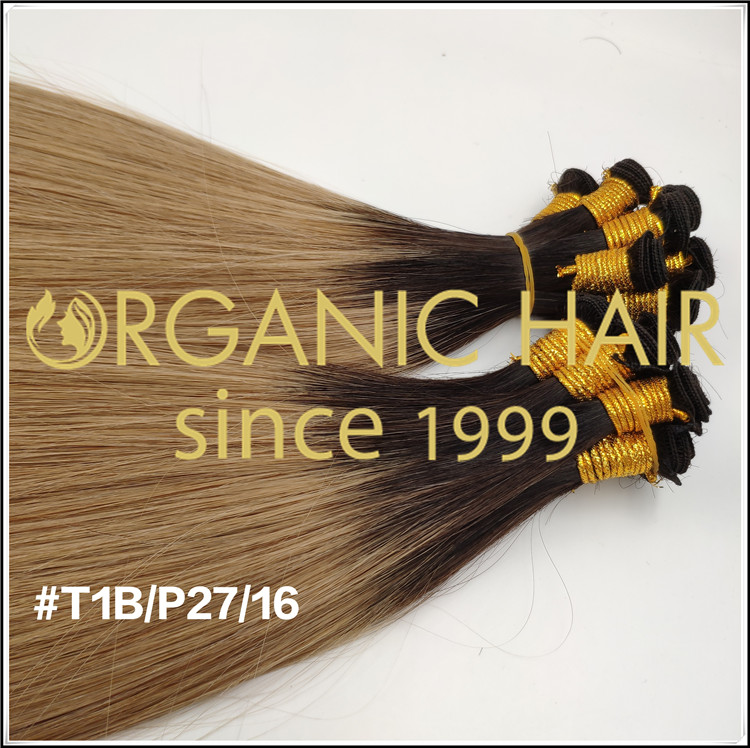 Color: #T1B/P27/16

Length: 20 inches

Weight: 1

00g

Quality:one direction with cuticles alive,double drawn

Specification: each pack of hand tied weft is 100g, divided into 8 wefts,each weft is 12.5g, each wefts width is 12 inches.

Texture: straight hair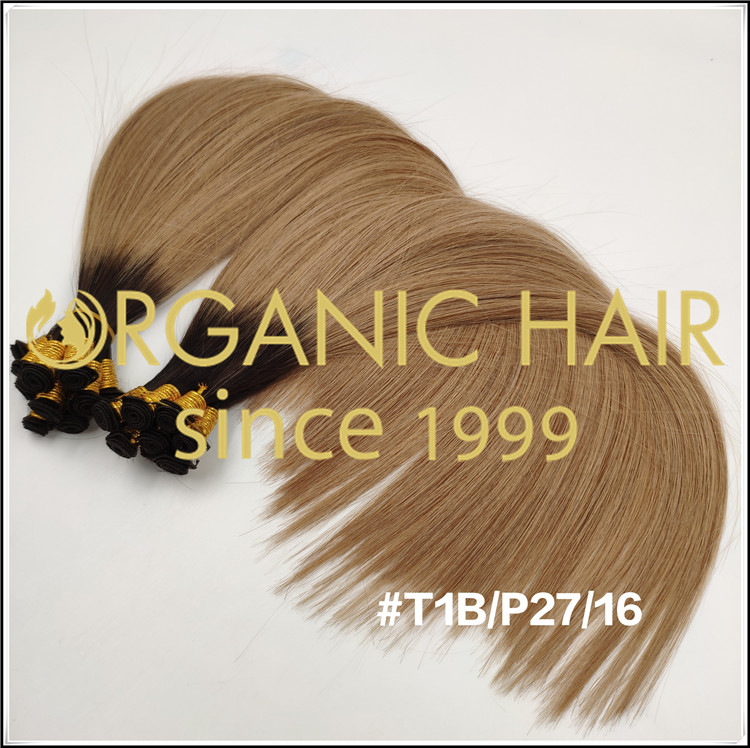 The Hand Tied Weft Extension Method is 100% unique,crafted from years of experience and diligent searching to create the Absolute BEST Hair Extension Method on the market.
Not only will you have the most natural, light-weight, comfortable hair you have ever had,but also no one will believe you have extensions until you actually show them.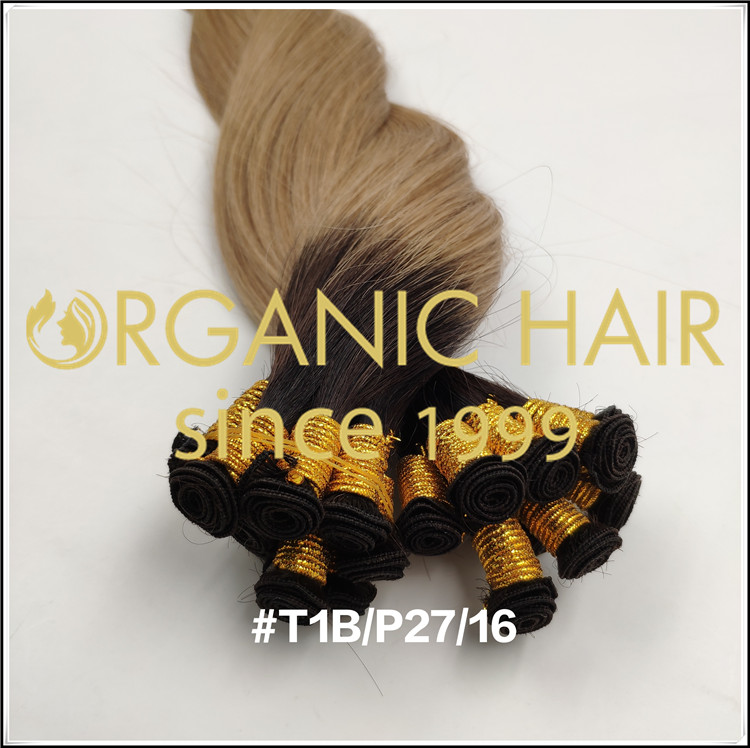 They do less damage, hide better in the hair and they will not slip out!This is why hand tied weft is becoming more and more popular.

Recommendation: We recommend that you do NOT CUT hand-tied wefts.
The hand tied weft stock prepared for you today:



#60,#60A,#1B,#1,#10,#12,#613,#30,#8,#27,#22,#33,#18,#T6/P613/18,#T8/18,#4,#P18/60,#P18/22,#P8/613,#P2/silver,#P6/14
If you want to test our hair quality but don't have the patience to wait, this will be your best choice.
Contact us and let us begin the journey! Come on!
Name: Candy
WhatsApp:+86 15735178762 (24 hrs online)
Instagram: chenting4220