Hand-tied weft is still a very popular hair extension.
If you do not know which one to choose because there are too many types
of hair extensions on the market, it is right to choose hand-tied weft!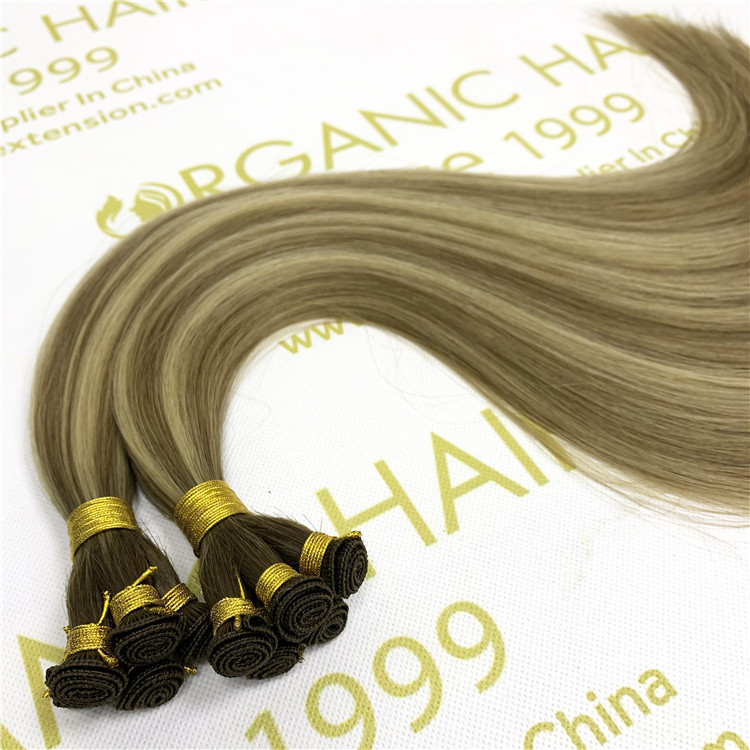 Full cuticle hair extensions
This kind of hair extensions is very delicate, soft and flat, which makes you very comfortable to wear.
We can also customize hand-tied wefts that can be cut, just let me know.

We guarantee that our hair extensions retain the original hair scales,
and many customers feedback that our hair can be used for more than one year.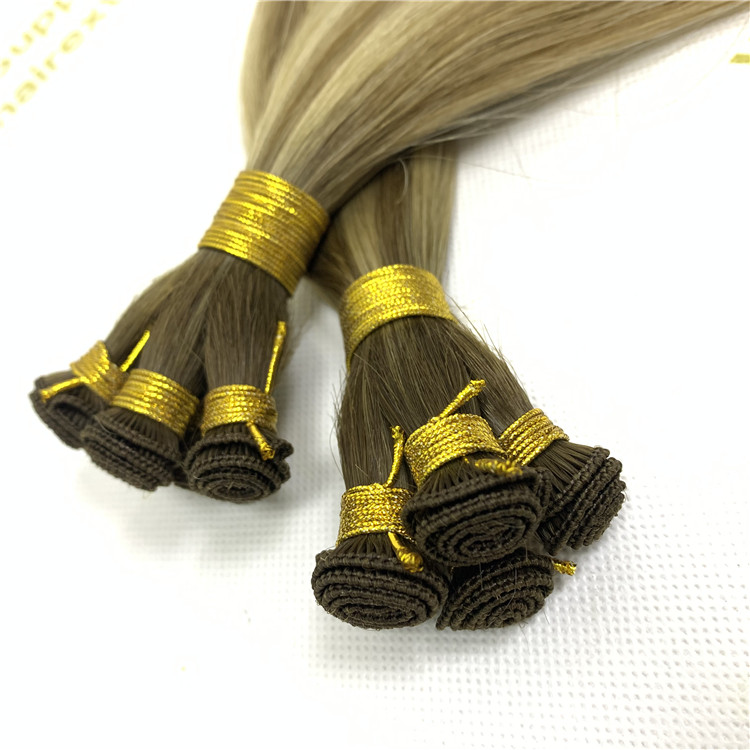 Hair color
The color of hair in the photo is R4-P10/16.
If you want to customize any color you want,
we can customize it according to your needs.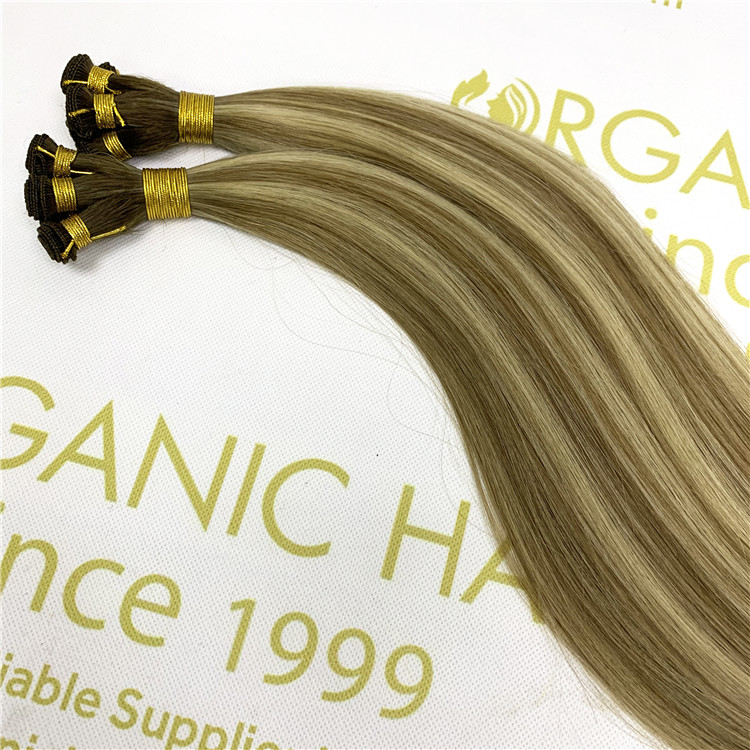 Custom hair extensions
If you have requirements for hair specifications, such as if you want 100g / 8 bundles,
100g / 6 bundles or 160g / 8 bundles...
Please let me know and we will customize them according to your needs.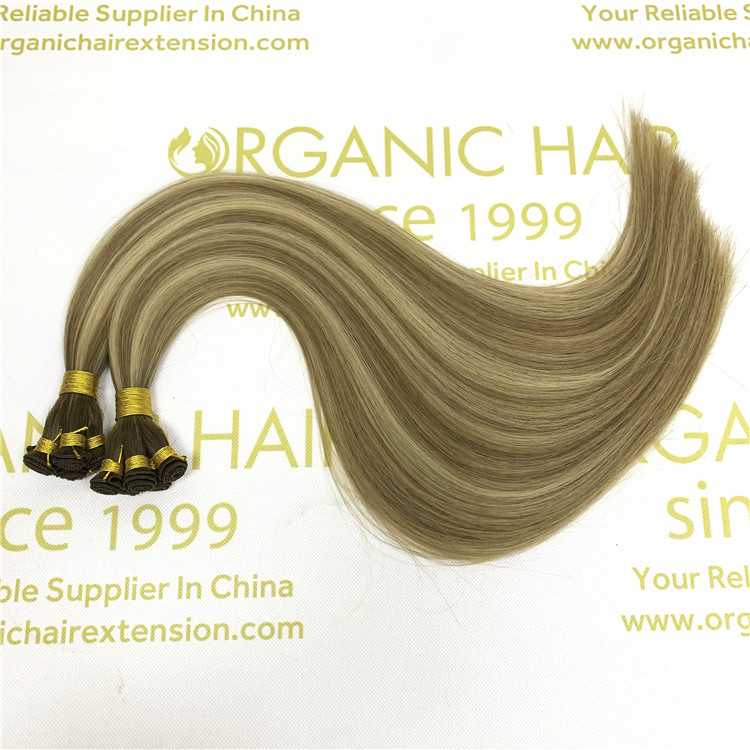 Contact me for the sample order.
Whatsapp 008613157607141