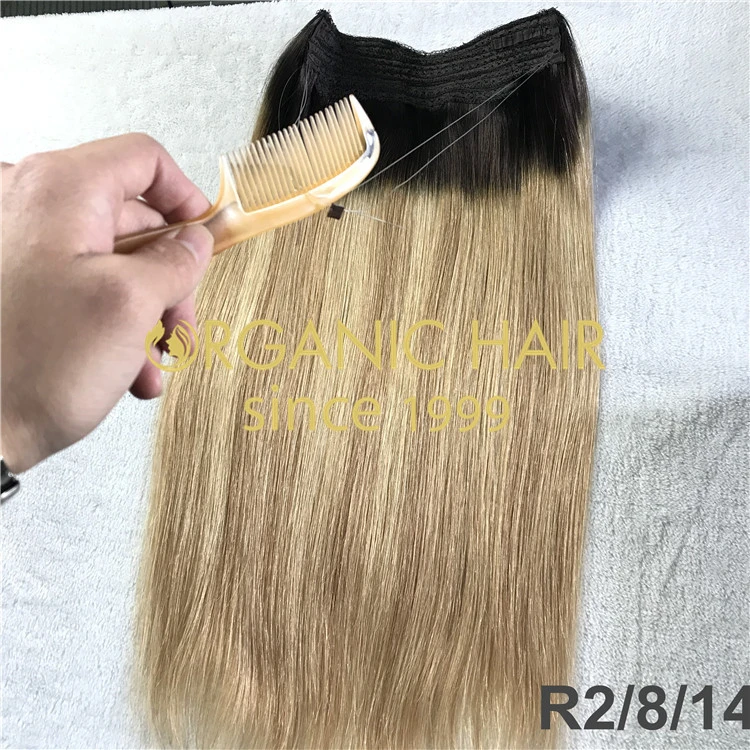 People in Australia are especially good at wearing Halo hair extensions to add length and volume to their hair, which is a great option for those who don't like permanent extensions.
For some Australians who suffer from hair loss, Halo hair extensions have greatly met their needs. Halo hair extension is a method that does not need to use clips, tape or glue, etc., and only needs a thin fishing line to quickly Hair extensions for increased volume. Avoid the damage to the scalp caused by chemicals to the greatest extent.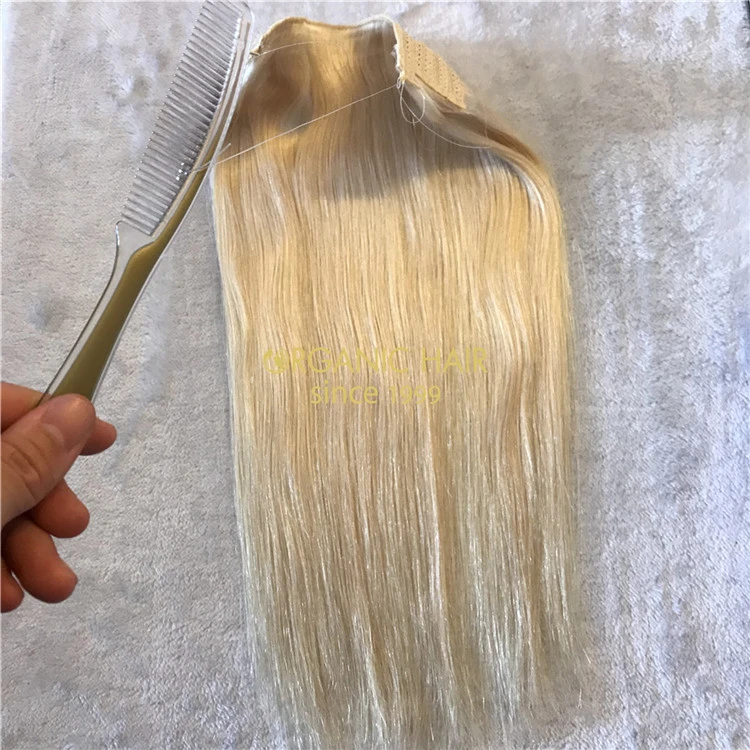 Halo hair extensions are low maintenance.
compared to other types of hair extensions. Easy to use, manage and maintain; customers can put it on and take it off by themselves, no need to go to the salon for installation, saving time and money.
Halo Hair Extensions are affordable.
Compared with other hair extension products, the production process is simpler. On the basis of the machine-made hair curtain, the lace is sewn into a whole, and the production time is short. Because the overall cost is relatively low, it is very suitable for customers with a small budget. Hair Extensions Wholesalers in Australia buy direct from our factory in bulk so the prices are very attractive.
Halo hair extension has a variety of colors and shapes to choose from.
In Australia, we often see Halo hair extensions #60, #613, #130, #Almone brown, #Ash brown, #P10/16/60, #1, #Platinum blonde , #Walnut brown, #6, #4, #2, #27, #33, #Ombre colors, #T and mix color etc. The styling has straight hair, wavy and curly.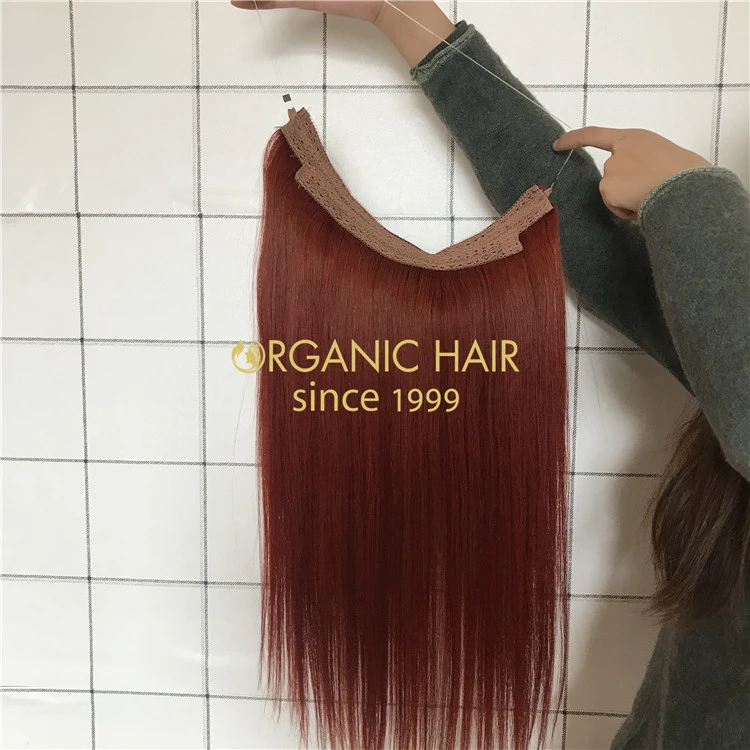 Where can I buy halo hair extensions in Australia?
If you are trying to wear Halo hair extension for the first time, it is recommended that you choose a more professional local salon in Australia to buy it. The price of the Halo hair extension sold in this kind of salon is relatively high, but the quality is relatively guaranteed. At the same time, it can provide you with a series of professional guidance for choosing the right color and style, and even wearing and maintenance methods.
Another option is to buy Halo hair extensions at your local beauty supply store in Australia. This is the best choice for customers who often wear Halo hair extension. Many wigs sold in these wig shops are complete in style and color, and the price is relatively low, including some replacement accessories related to Halo hair extension.
There is also the method with the most choices at present, the choice is to buy halo hair extensions online. There are many websites in Australia that specialize in selling hair extensions, some of which offer a variety of halo hair extension options. When shopping online, be sure to read reviews and check return policies before buying.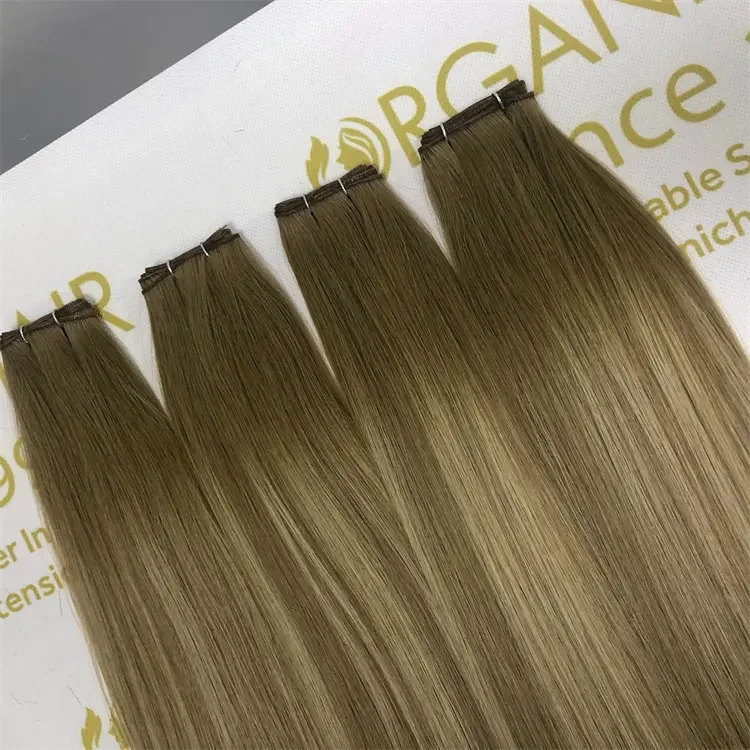 Overall, Halo Hair Extensions are an excellent choice for anyone looking to add length, volume, and thickness to their hair without the hassle of traditional hair extensions. With their easy-to-use designs, wide range of colors and styles, and comfortable fit, it's no wonder they're a popular choice in Australia.