What'the genius weft?
1.A genius weft is a hair weft that is as narrow as a hand tied weft.
2.It can be arbitrarily cut short without unraveling.
3.No return itchy hair.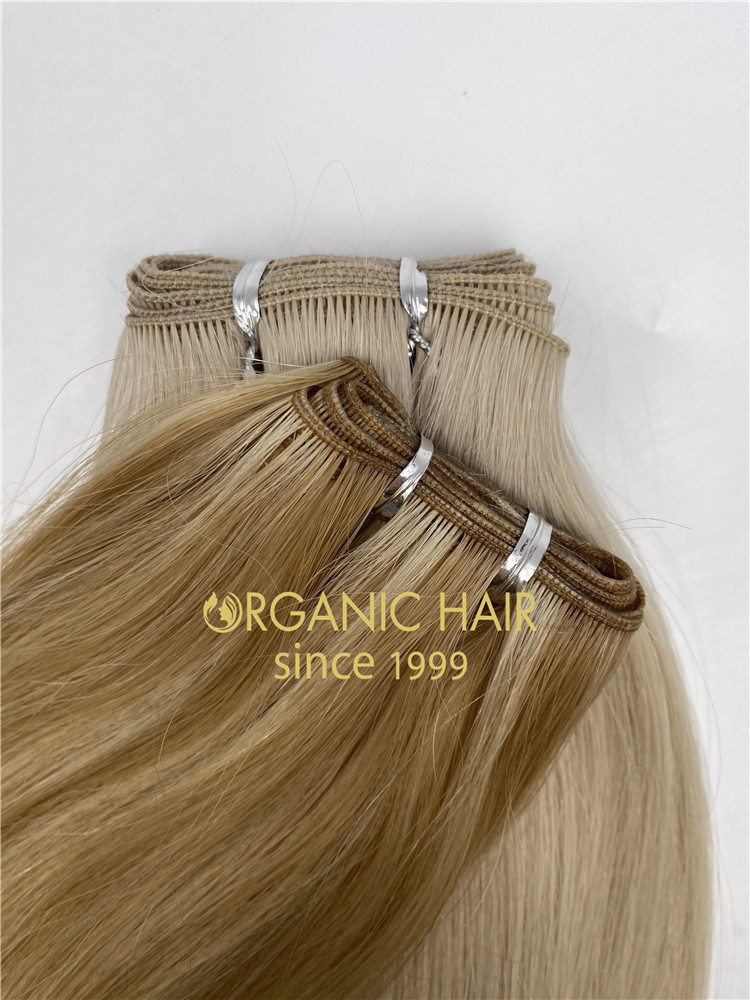 What's the difference between the genius weft and hand tied weft?
Genius weft is about to replace Hand tied weft
The advantage of Genius weft:
1. The genius weft can be cut short at will, but the hand tied weft can not be cut at will.
2. The price of genius weft is cheaper than hand tied weft.
3. Machine Production Replaces Manual, the production time of genius weft is faster.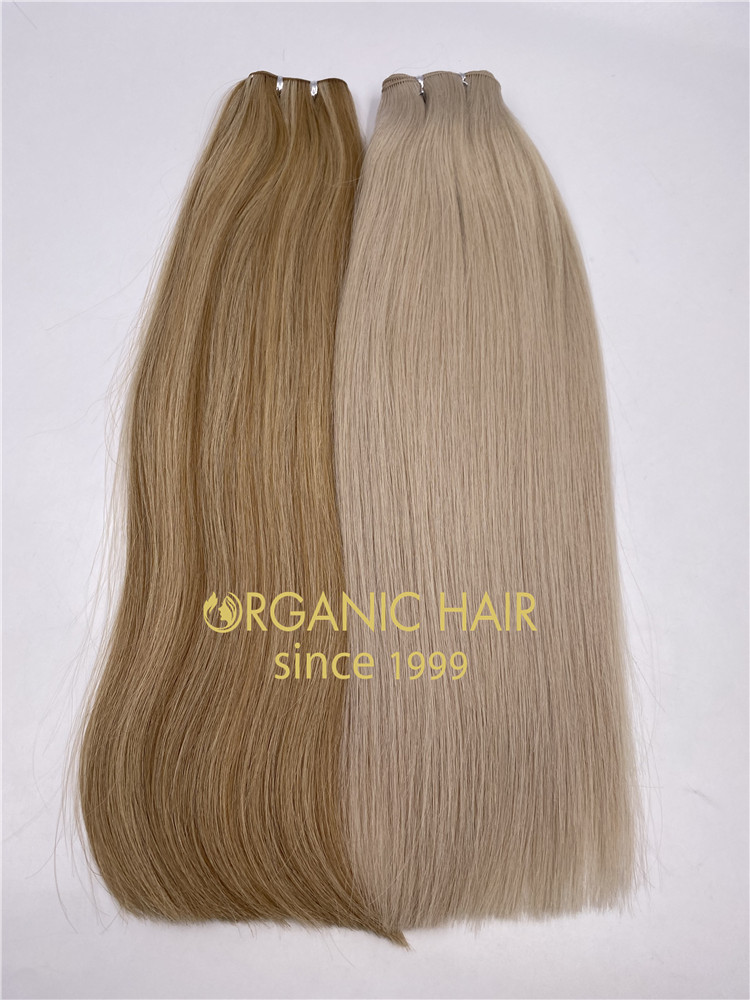 About Organic hair factory:
Organic hair factory has been established since 1999, with more than 20 years in hair market service including hair style design ,hair production and export wholesale. Organic hair factory own over 400 employees, 300 works major experienced in produce hair for many years, 20 works in charge of quality control ,30 Senior technical staff for new product design, with the expansion of the mechanized production scale of our factory, it has now leaped to one of the top ten hair extensions factories in the country. With the gradual investment of new technology, our factory has greatly improved both production capacity and product quality, and customers are full of praise.
As one of the most influential factories in China, we use world-leading machines to produce, our delivery time is very fast, we can produce 100kg of hair and 40 colors a day.
For now we have establish long-term cooperation with customers in North American market, Europe market, Australia market and so on.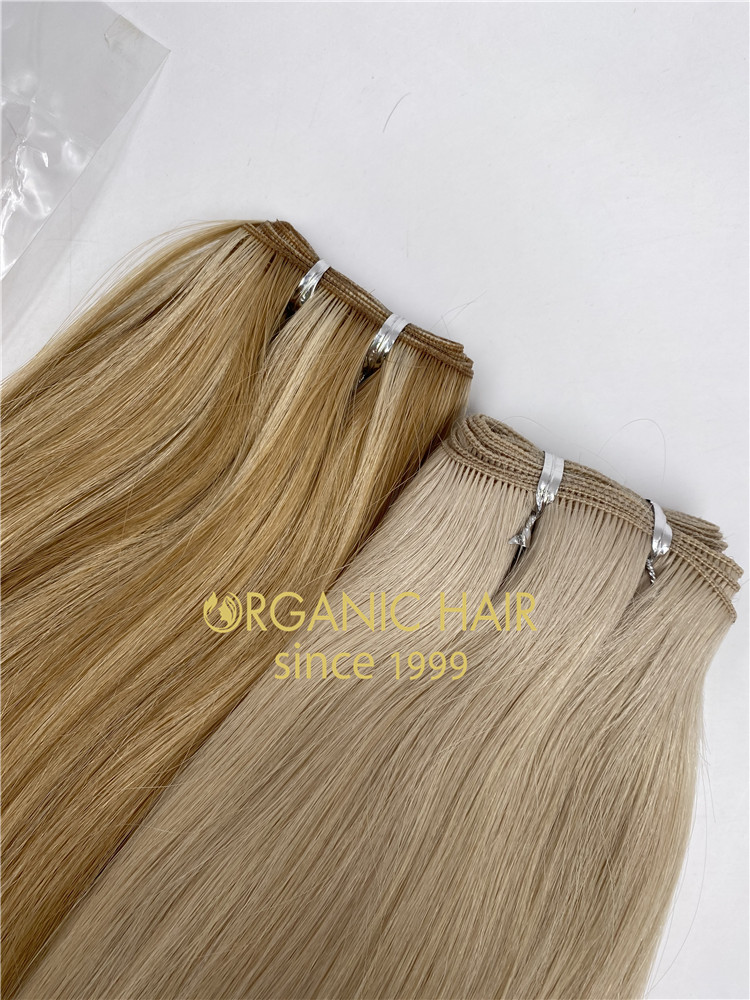 About our hair quality:
We use one donor remy hair, the hair material from one young girl, no acid bath, no any processed, silicone free, we use advanced Korean cold dyeing technology, compared with the hot dyeing technology of other factories, we are 99.99% harmless to the hair,the hair retains sufficient hair scales, the hair of cuticle intact can absorb nutrition during use and will not tangle, hair washed more than 40-50 times and it is as shiny and smooth as new hair and the color more beautiful.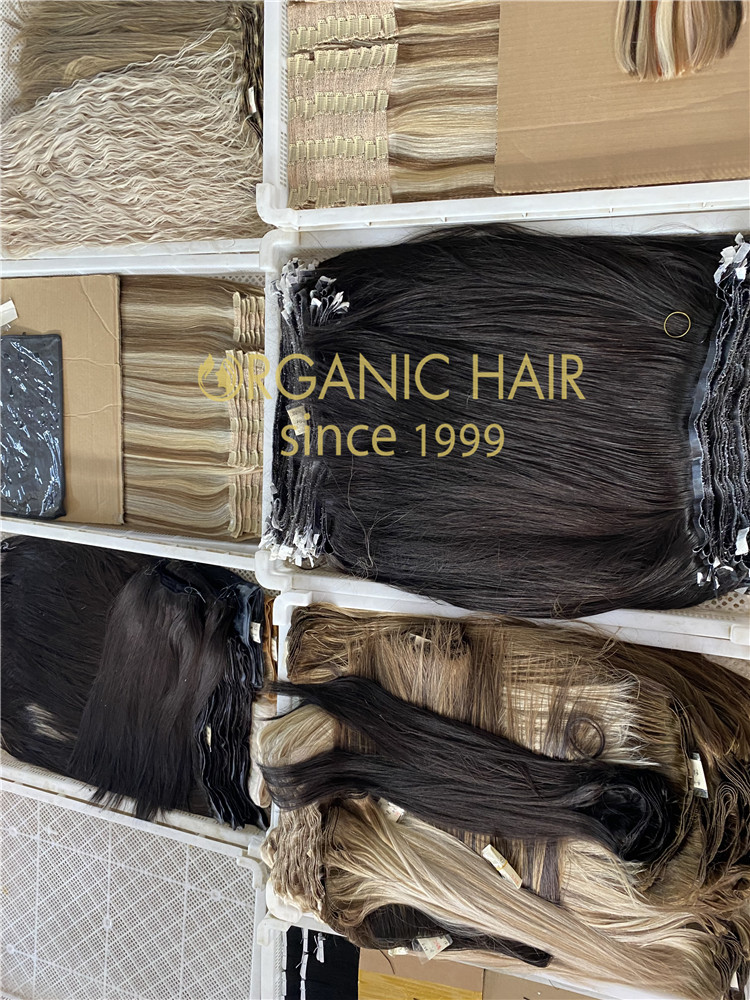 About our prodction time:
Usually, Production time is 10-12 working days, Expedited order 3-7 days.
Shipping time is 3-7days.
We will try our best to deliver the goods ASAP. Once the goods are delivered, we will help you track the goods.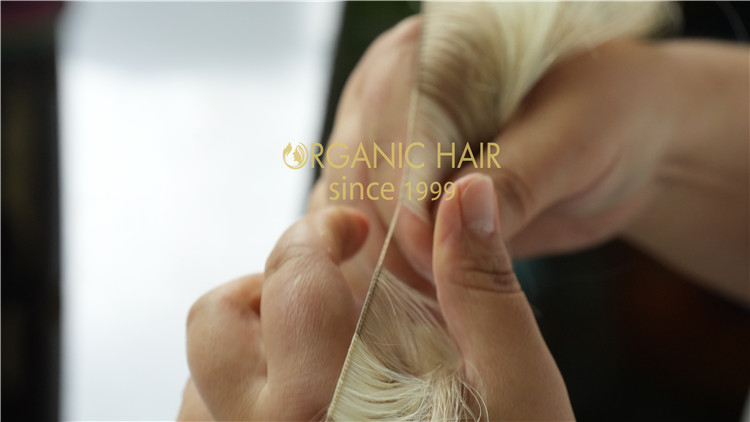 The worker is knitting hand tied weft
About Original Equipment Manufacturer brand services support:
We support customized packaging to help customers build their own brand hair extensions business line.
If you want to expand your brand hair extensions business line or beat your competitors, choose us is your best choice.
Our advantage, best quality hair extensions, fast delivery ,and best After-sale services, our team will give you support.
If you are interested in our hair, please feel free to contact us:
Name: Robin
Whatsapp/Imessage:+8613061342336 (24hrs online)
Email: sales04@organichairextension.com
IG: hairextensionsupplier.rb