Does the hand-tied hair extensions damage our natural hair? V100
No, they will not damage your hair. Hand tied hair extensions can actually help you maintain the health of your hair and grow it out as long as you take care of them correctly. It is important to make sure your lifestyle is a good fit for hair extensions and to understand the commitment that comes with taking care of them. With this technique your hair always stays at it is natural fall to prevent tension during the installation. Your real hair is free to move easily and breathe. This also allows for more mobility.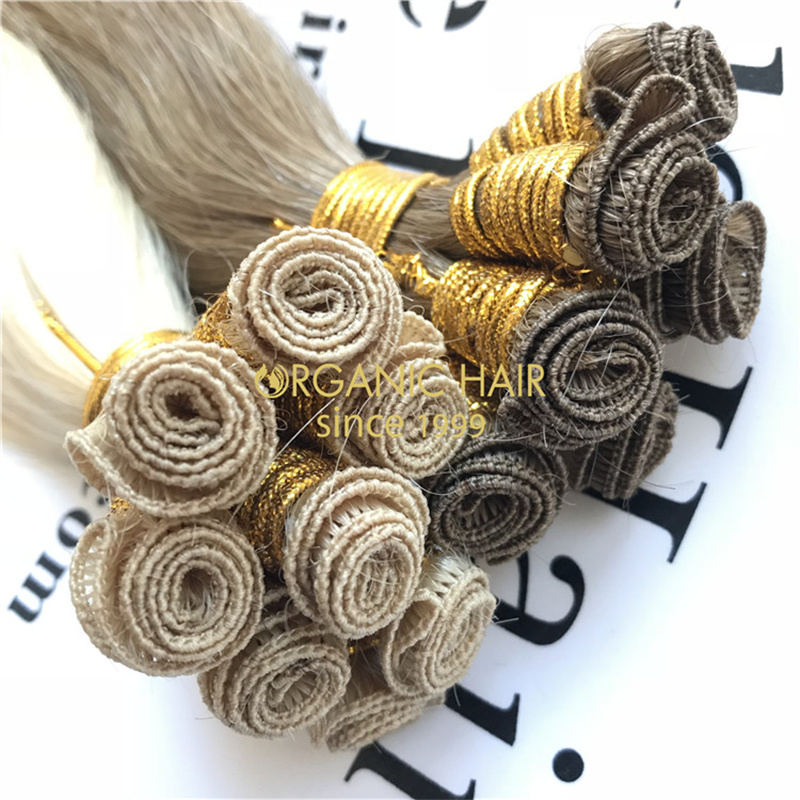 Sleeping with hair extensions in at night is perfectly safe, comfortable and not something you should worry about. Always brush your hair extensions before bed, removing any tangles or product build up from the day. Inspect your roots for any knots or tangles. Whether you are wearing any types of your extensions, inspecting your hair extension bonds should be a daily habit. Now that you have prepared your hair extensions for bed, you can now secure them in place to prevent movement throughout the night.
Contact us and let us begin the journey! Come on!
Name: Vicky
WhatsApp:+86 17862986500
Instagram: organichairextensions.vicky