Best real remy human hair nano-ring fusion hair extensions wholesale V122
Nano-ring hair extension is one of popular hair extensions. We use real single donor virgin remy human full cuticle hair and the hair is silky smooth. No mixed animal or synthetic hair. The nano ring hair is suitable for all hair types, but especially for very thin hair. You can treat these extensions like you would your own living hair. Can be straightened, curled, washed, restyled. Nano ring hair extensions are conveniently require no heat or glue.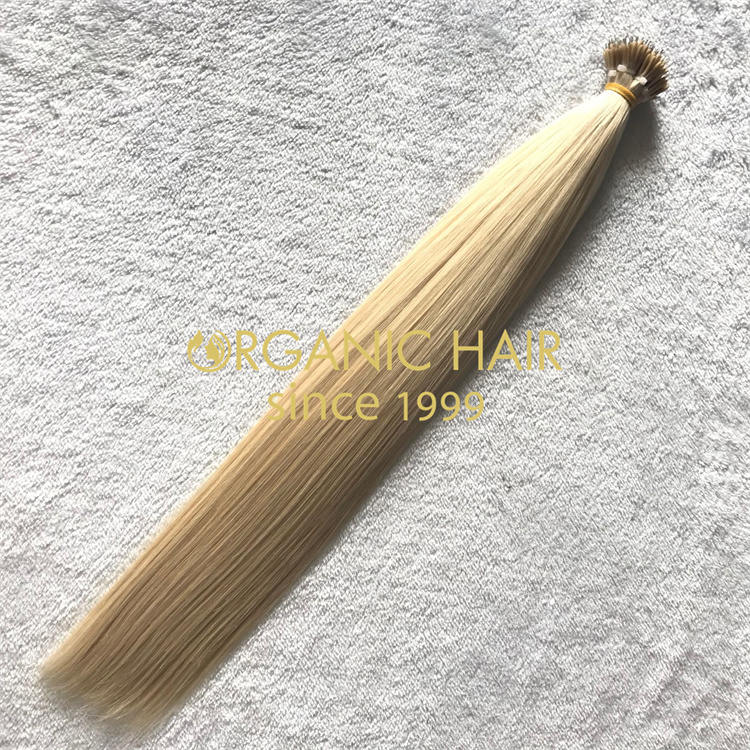 Nano ring hair extensions is more invisible and undetectable. Nano ring hair is much smaller in size, which is much more inconspicious and making the finish looking more seamlessly and natural. The super mini invisible design of nano ring makes you look natural and beautiful. While increasing hair volume, it can make your head look fuller.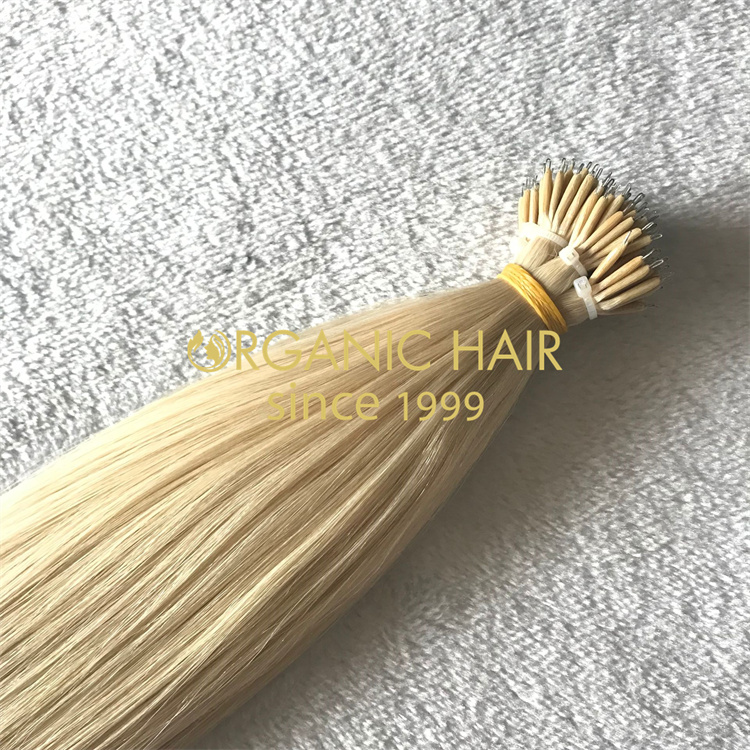 Nano ring hair extension application tutorial
1. Prepare before installation
a. Before application we recommend you carry out a skin patch test, just in case your customer reacts in anyway to the nano-tip bonds.
b. It is very important that you make sure your natural hair washes it to remove any grease or oils before installing hair extensions.
2. Step-by-step instructions
a. To apply nano-tip extensions, firstly load your bead loader tool with a nano-ring, then simply thread the bead over the hook so the nano-ring is resting on the stick.
b. Using a section comb, create a section off a small amount of hair to prepare for attaching your first extension. Then using tool, simply hook the hair and feed the first bead over the hook, which will feed the hair through the nano-ring.
c. Then feed the metal hook from the nano-tip extension into the nano-bead. Position the nano-ring into place. Using your smooth-jaw pliers, clamp the nano ring.
d. Repeat the above steps until you have finished the full head application.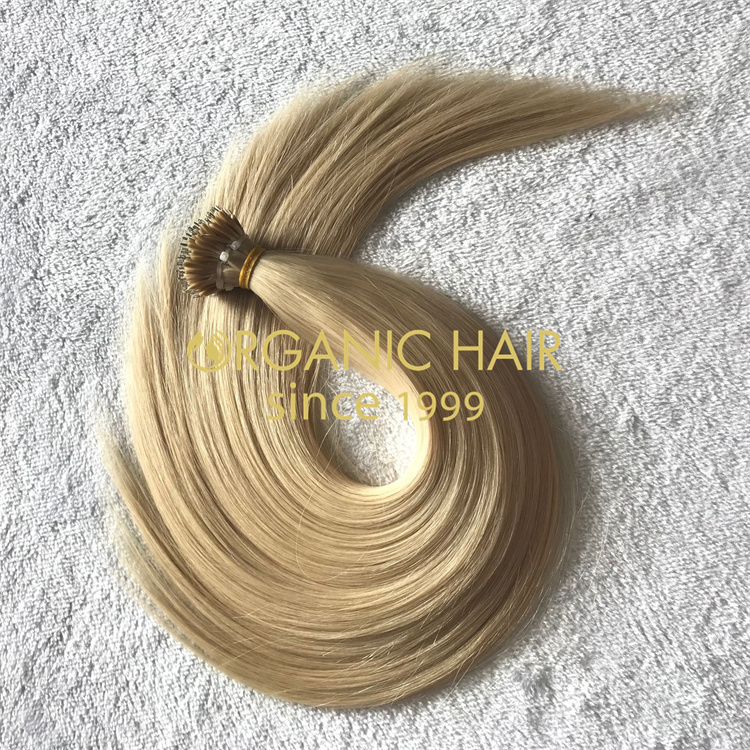 Nano ring hair extensions removal
Nano tip hair extensions are very easy to remove, with a plier of nano-ring opener pliers, all you need to do is squeeze the bead open and the hair extension slides out.
Name: Vicky
WhatsApp:+86 17862986500
Instagram: organichairextensions.vicky